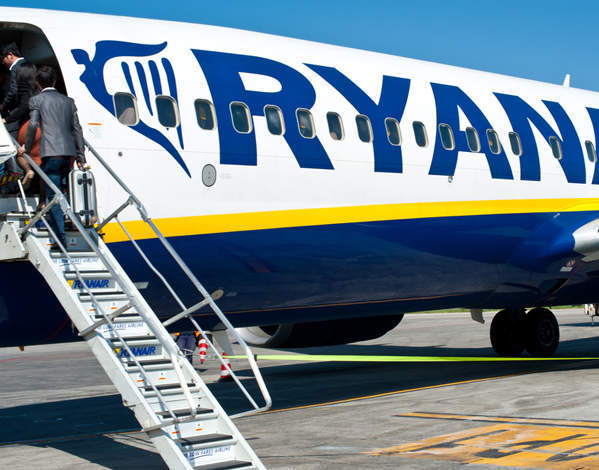 Author: Aoife Moriarty


Ryanair has never been known for deluxe travel. Cramped seats, paltry luggage allowances and a baffling booking system have made the budget airline the butt of many a traveller's joke. Most senior executives would arguably not be seen within five feet of its aircraft.
But recently the company had much more than mockery to worry about, as rival easyJet launched a new business package and the airline came bottom for customer service in a Which? survey of the UK's 100 biggest brands. Ryanair's rambunctious chief Michael O'Leary even admitted last September that it had continued to "unnecessarily piss people off", vowing changes would be made.
Launched yesterday, the new 'Business Plus' option will allow business customers flexible tickets, priority boarding and a fast security check as well as a 20kg luggage allowance. But, as many critics have argued, it still does not include any complimentary food or beverages. And, unlike typical 'business class', there is no separate cabin or partition to maintain distance from excited holidaymakers. Not to mention the rather uncomfortable – and unsightly – yellow plastic seats.
Still, you get what you pay for in this world. And while Ryanair's new offering may equate more closely to 'premium economy', many small businesses trying to cut costs will be thankful for the new option. After all, it is significantly cheaper than flying business on premium airlines such as BA, where you can expect to spend several hundred more on a return journey.
Ryanair's Chief Marketing Officer Kenny Jacobs commented: "Businesses are becoming smarter with their travel and over 25 per cent of our customers already travel on business, choosing Ryanair for our low fares, industry-leading punctuality and the largest route network in Europe."
While scepticism about the new offer may be rife, others have pointed out that this is simply Ryanair aiming to give its business customers what they want. After all, it is one of the biggest low cost airlines in the world. But the real question is, are you willing to subject your weary staff to scratchcard offers over the tannoy?