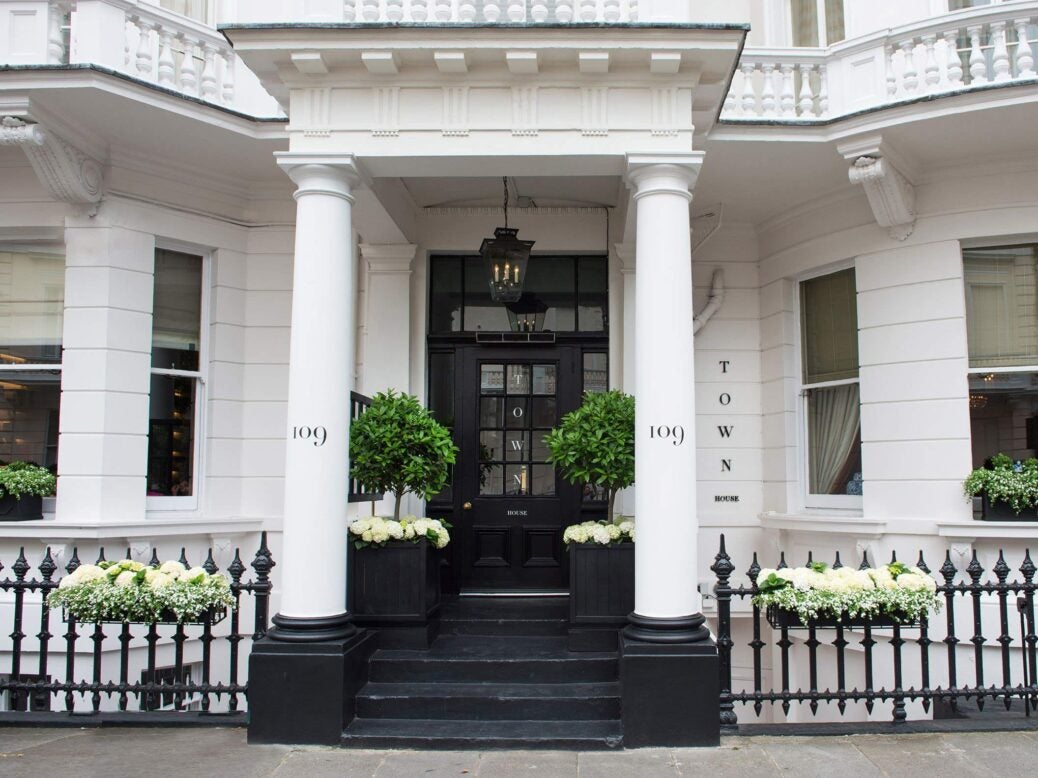 Christopher Jackson experiences an enforced exodus to the Kensington Hotel, and there encounters far more than just a much-needed mattress
A social historian of the medieval period would no doubt consider the problems of the modern household trivial, but they have never seemed so to my wife. There is evidence – a lot of it – that she finds the modern mattress industry worryingly patchy in its craftsmanship.
This in turn has led her into a quest for the Perfect Mattress – a quest which enlivened her existence, and dogged mine, for nearly a year, until its successful culmination a few days ago with the triumphant purchase on eBay of a mattress apparently worth £3000 for a mere £1000.   All this success was in the future when this August she neglected to change some unacceptable mattress before the 90-day return period. This led to complex difficulties with the bedding company which I was largely spared, though I wasn't spared the pain of sleeping on the sofa for a few days while the faff was sorted out.
Cue several nights of sleep worse than any sleep on any of our previous mattresses. Forlorn and nursing an aching back, I took emergency measures and booked us into the Kensington Hotel, moving the family up there for a weekend. 'They have mattresses there,' was my clinching explanation.
It was therefore on a Saturday morning when my optimism was nevertheless seared with another bad night's sleep that I wheeled my son onto the same train which I usually take to work. This led us towards Victoria – and a reckoning with prime time museum-rush District Line. Soon we were on the backstreets of South Kensington, past the delis and pizzerias, the tourists frowning at google maps, and the residents walking their Chihuahuas.
The hotel itself turned out to be much more than somewhere to have a decent night's rest: the place feels like a townhouse with all the cosiness and sense of being immediately at home that that implies. Part of the Doyle Collection, the place nevertheless has an identity distinct from that company's other properties: it feels like it has submitted entirely to its original identity as a Georgian residence.
Upstairs, our room – beautifully furnished with a huge bed and, we noted gleefully, an especially giving mattress – greeted us as the epitome of style: sleek parquet, good magazines, and an enormous bowl of fruit seeming to promise the eater immortality. The temptation to sleep there would perhaps have been surrendered to had it not been for our vibrant two-year-old. He is now sufficiently articulate to outline a preferred itinerary for himself, thus cancelling any private ambitions his parents might have entertained of their own.
We were out the door a few moments later, and turning up towards Cromwell Road: this contains perhaps the most cultural square mile in the world. Here, of course, can be found not only the beauties-crammed Victoria and Albert Museum, but also the Natural History and Science museums.
These last serve as a reminder of the Victorians' roaming spirit of enquiry, which was always tethered to anxiety about the real relevance of Christianity in the modern world. Of course, some sought to retain their grip on the old structures. Just along from here, the Brompton Oratory commemorates John Henry Newman's vigorous move away from the Anglican Church and back towards Rome.
But in the next-door V & A, it can be seen how, for many, the world's religious feeling would be transferred into a high-minded appreciation of the arts. Britain was predominantly heading towards a more aesthetic life: the age of Oscar Wilde and William Morris was around the corner. The V & A opened in 1857, growing out of 1851's Great Exhibition. Here one finds everything from Raphael's cartoons to Rodins, stained glass and furniture.
The Victorian psyche was therefore proceeding along a dual track – towards the glorification of art on the one hand, and the rigours of science on the other. There is unease somewhere in this bifurcation – a sense that the world would never crowd again under one church-roof. Few have wholly regretted this and many have seen it as an advance: but in the oratory itself – after the Abbey, perhaps the most impressive religious building in London – one can feel nostalgic for some possibility of peace unduly discarded.
And of course, rest of another kind was why we had come in the first place. None of London's great museums, so far as I'm aware, contains a mattress: it would take Tracey Emin to rescue this important invention for the purposes of art.
But after a few hours of walking these privileged streets, sipping coffee and having an early – and truly excellent – dinner in the hotel's recently refurbished Town House restaurant, we went upstairs and sought comfort. Our mattress greeted us, and we fell into pleasant reminiscences about the day. It was much more than a mattress: sometimes you err in your ostensible reason for a visit – but it's alright, you came to the right place anyhow.
Christopher Jackson is deputy editor of Spear's