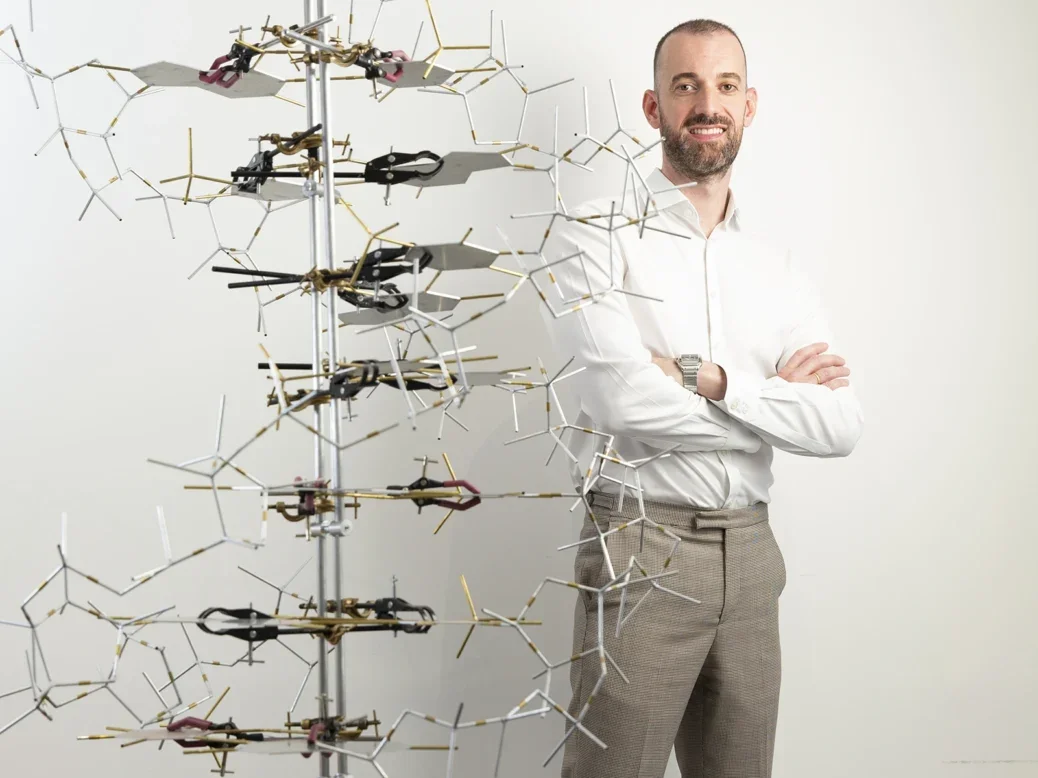 Randox Health's 'Signature' health programme offers a thorough testing process, giving you the power to extend your life
With so much to enjoy in life, protecting your future health is crucial. But keeping track of your health isn't always easy to do – even at the best of times. Faced with time pressures across our work and social lives, it can become all too easy to let our health slide.
As the UK's largest healthcare diagnostics company, Randox Health has the solution to this problem.
 Via its network of clinics across the UK, it offers the most personalised, preventative health programme in the world.
Randox Health proteomic and genomic testing provides clients with real-time insights on their current health and future health risks. Unique access to unrivalled health data via Randox Health empowers clients to make simple dietary and lifestyle changes to prevent future illness.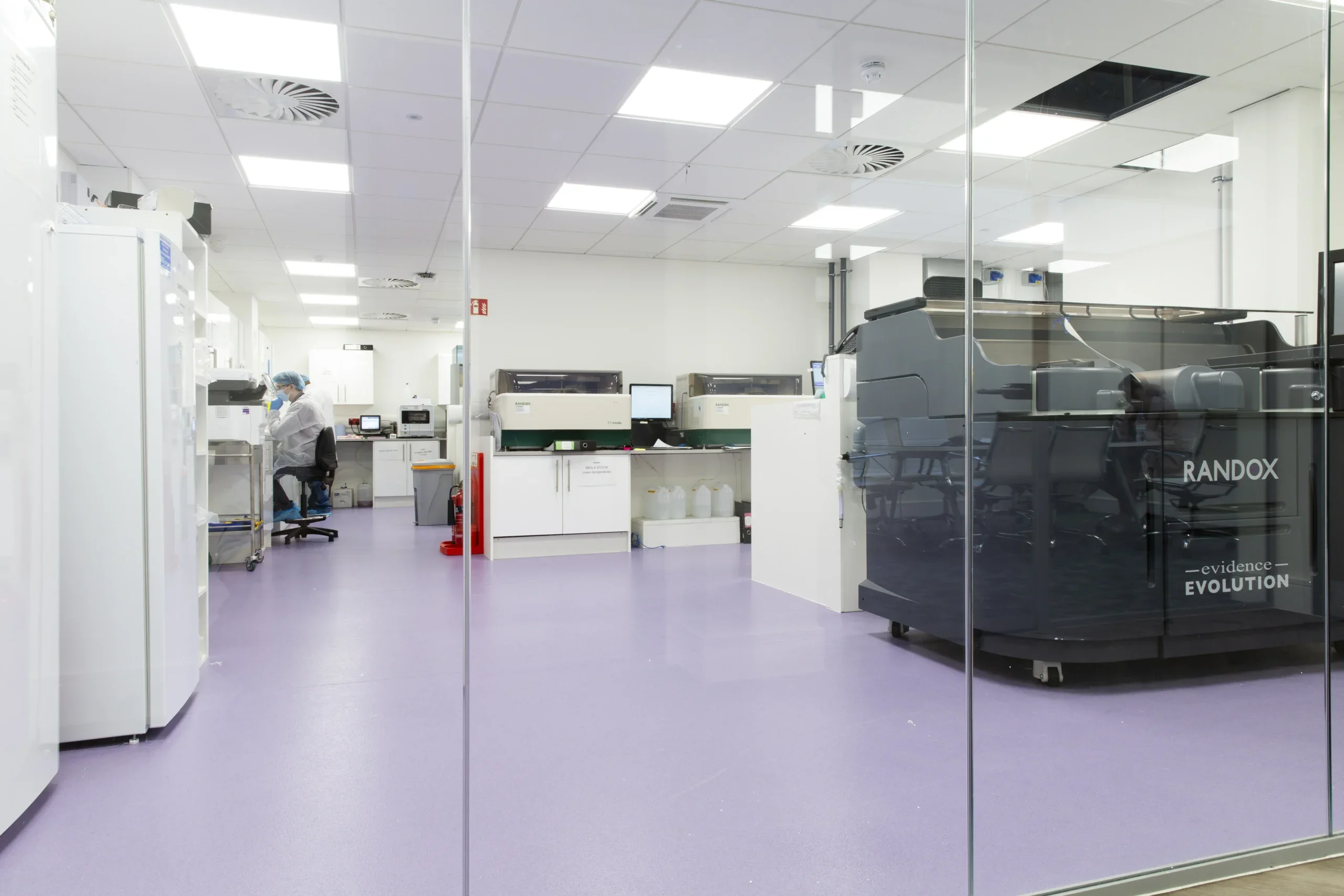 At the heart of this approach is its 'Signature' health programme:
 a cutting-edge and personalised 'health MOT' service which draws on advanced testing and clinical consultations to provide clients with a personalised health plan.
Available from Randox Health's clinics across London, Liverpool, Birmingham, Chichester, Scotland and Northern Ireland, Signature is the leading screening programme for people looking to understand and improve their health.
Signature: the path to better health
As Randox Health's most comprehensive health screening programme, Signature combines two full-body health checks per year with diagnostic testing and clinical consultation to give clients the best service possible.
Harnessing Randox Health's patented technology, Signature uses more than 350 data points (including from blood and urine samples) to map patients' potential risks with regard to thousands of conditions. These include gut and bowel health, tumour markers, and dozens of potential inherited conditions.
Through genetic testing, for example, Randox Health can see whether a patient is at risk of genetic haemochromatosis – otherwise known as iron overload. As the UK's most common inherited condition, it can lead to heart disease, liver disease and cancer if ignored.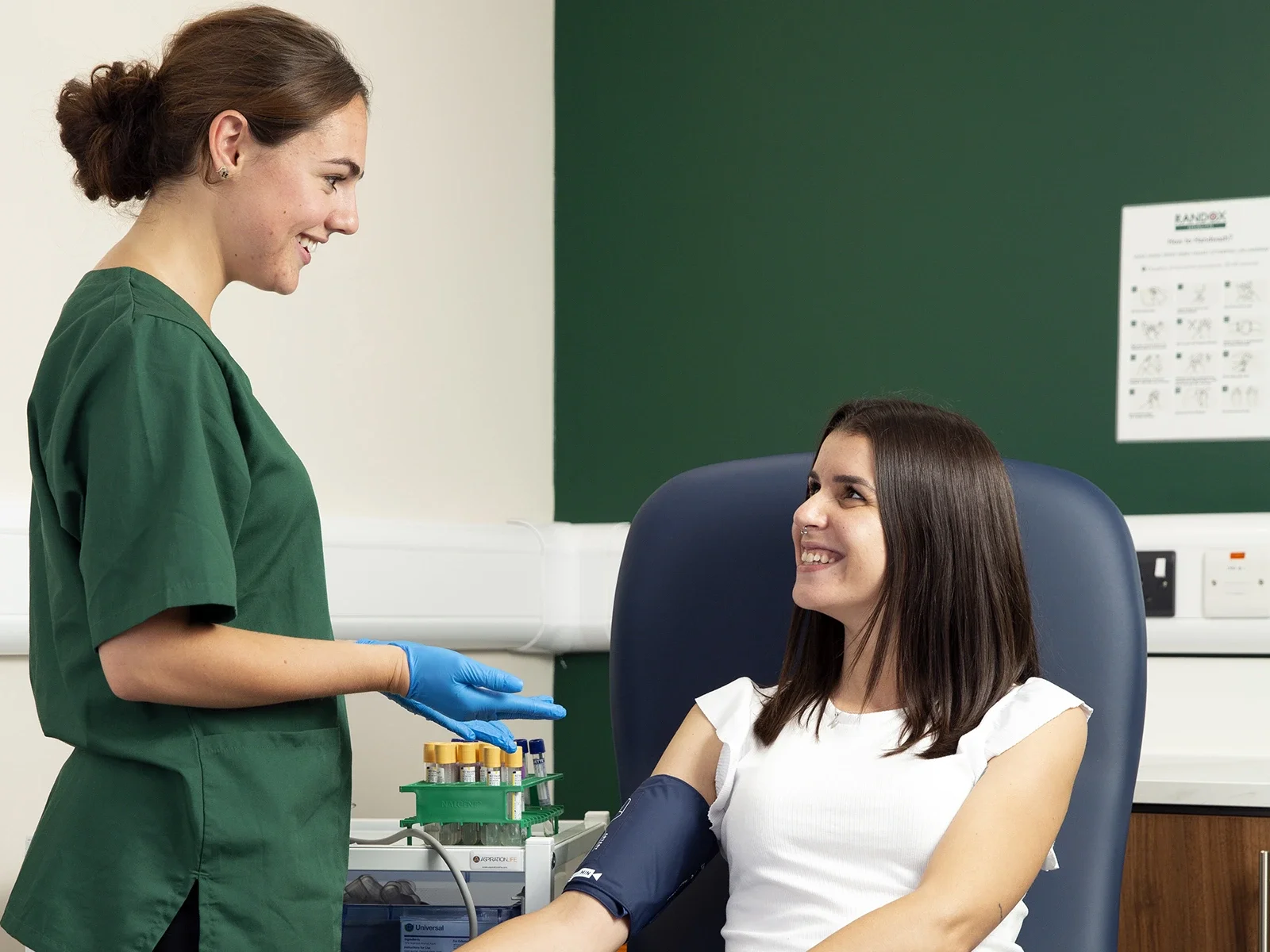 Crucially, all this data is then transformed into a personalised health report. This gives clients an overview of their health profile
 and risks across key areas relating to health and wellbeing (hormonal, gut, heart, kidney, liver, thyroid, pancreatic, stress, diabetes, sexual health and nutritional health).
'Our innovative diagnostic technologies deliver hundreds of sensitive results which can give you
a comprehensive overview of your health and help detect the earliest signs of illness,' says Bradley Bowles, site manager for Randox Health's Great Portland Street clinic.
'We want our customers to enjoy the best life they can, with our diagnostic programmes like Signature giving them the power to really take ownership of their health.'
Health check: Putting you in control
As the UK's leading provider of diagnostics testing, Randox Health understands the needs and pressures facing HNWs.
That's why the Signature programme is designed to be as simple to access as possible, putting you in the driving seat.
By visiting the Randox Health website, clients can book an appointment at the time and place of their choice, as well as accessing their pre-appointment questionnaire.
Signature clients can also arrange a telephone consultation with a member of Randox Health's clinical team ahead of their screening.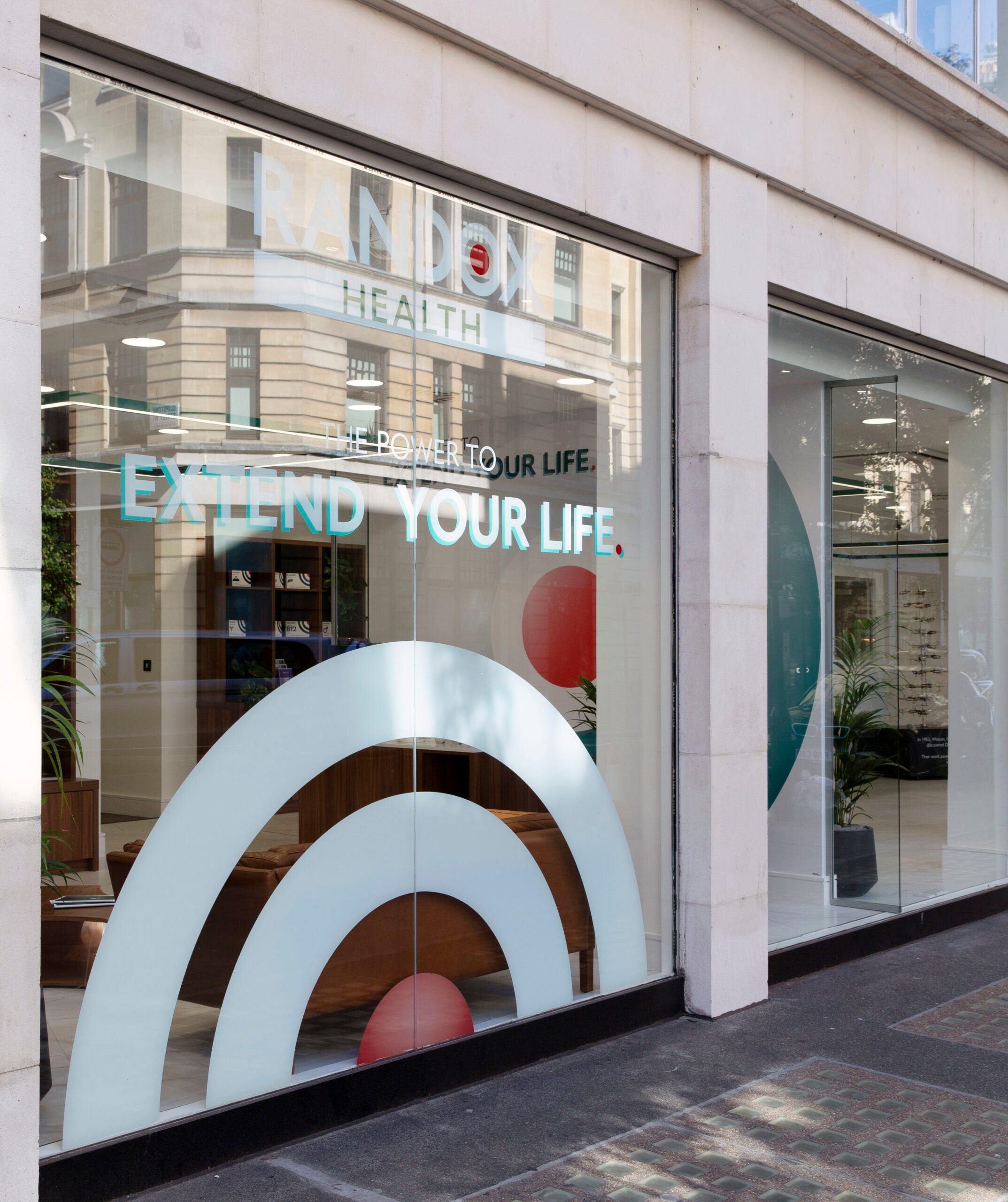 On the day of the screening, clients visit one of Randox Health's clinics for a comprehensive health check. This includes blood and urine tests, a body composition assessment, and an electrocardiogram (ECG). The process typically takes around 30 minutes.
These samples are then analysed as quickly as possible in Randox Health's world-class laboratory facilities, generating an unrivalled amount of data across numerous health indicators. These form the basis of the approximately 50-page personalised health plan, setting out practical next steps to improve your health.
This detailed report is intended to be both comprehensive and accessible, using engaging visuals (including a traffic light system) to bring the findings to life, as well as easy-to- follow explainers of any key terms.
Clients have the opportunity to discuss their findings further during a one-hour consultation with a Randox Health GP, as well booking a second full screening (included in the initial cost) within a year of their first appointment.
That's because Randox Health believes that mapping your health is a process, and not just a snapshot. By staying on top of your progress, you can see the impact of changes you have made and identify areas for further progress.
Health check: The power of prevention
The Signature programme is rooted in the notion of preventative healthcare. This proactive approach to patient care seeks
 to get ahead of potential health problems before they manifest in serious illness, thus ensuring the patient has the best chance of recovering to optimum health.
Our Future Health have launched new mobile van hubs in towns across the UK, so more people can join their health research programme in 2023 and help find new ways to prevent, detect and treat diseases @ukfuturehealth pic.twitter.com/B3iGtsfyqm

— Randox (@RandoxOfficial) January 6, 2023
This model has transformative potential not just for individual patients, but for wider healthcare systems too. Data from the Office for National Statistics shows that around 22.5 per cent of deaths occurring in the UK are considered avoidable.
Many of these are deaths from common conditions such as cardiovascular disease, respiratory disease and diabetes, where preventative methods are associated with vastly reduced sickness and mortality rates.
For example, the World Health Organization estimates that around 80 per cent of worldwide deaths from these conditions 
could be preventable.
Indeed, preventative healthcare is likely to have serious benefits for almost all of us throughout our lifetimes.
Research suggests that
 as many as 24.4 per cent of the
UK population (and one in five working adults) are at risk of developing at least one underlying health condition.
By understanding and monitoring their health data, these patients increase their chance of staying healthier for longer.
Randox Health: world-class testing
With more than 80,000 sq ft of laboratory space across the UK, Randox Health has long been at the forefront of diagnostic testing.
The entire testing process is managed by Randox Health's team of health experts, including scientists, qualified doctors and trained phlebotomists.
In recent years, Randox Health has invested heavily in further improving the testing process, including a £350 million investment in proprietary biochip technology.
This has made it possible to carry out a much larger number of tests at any one time, without compromising on quality.
'Those advances have vastly improved the diagnostic power and bandwidth available to our clinicians,' says Dr Laura Mooney, a Randox Health scientist.
'Through these advances, Randox Health is able to provide world-class diagnostic services within a competitive pricing structure.'
More from Spear's