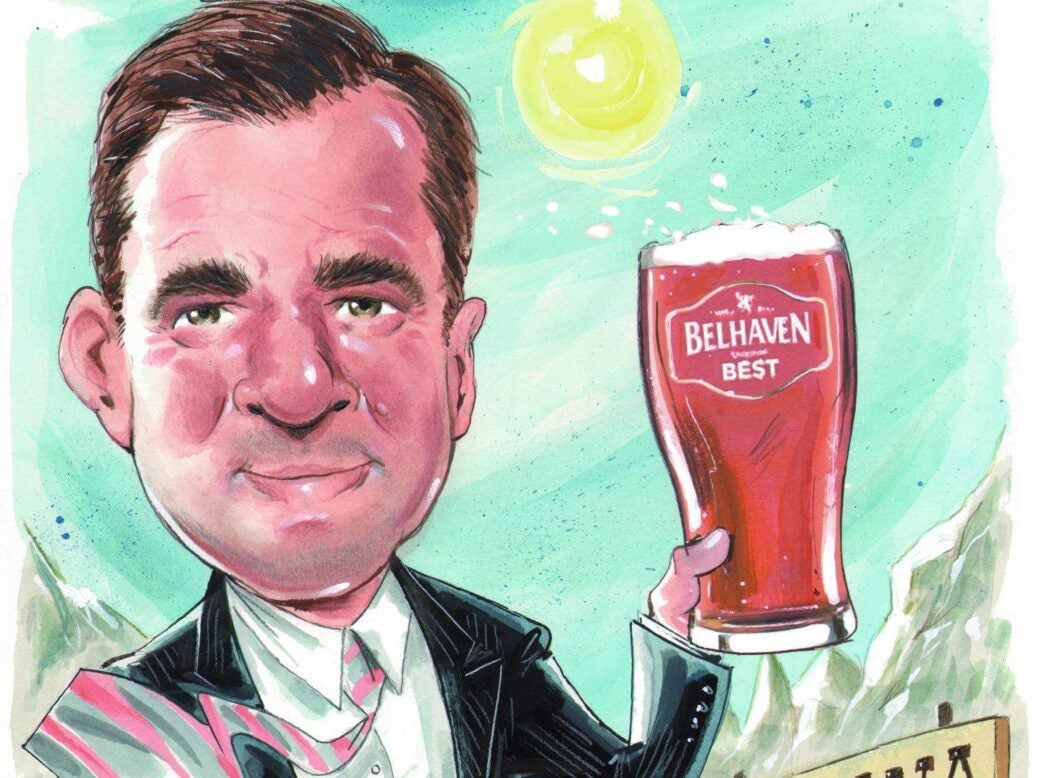 The historian talks beer, VW Beetles, Corbyn, populism and colonialism with Emelia Hamilton-Russell
How much is an ounce of gold? I don't know any more, but I know the price of Bitcoin, which is much more interesting.
How did you earn your first pay slip? I pulled pints in a Hells Angels pub in Ayr, just after I had left school. The punters were Ayrshire bikers whose style of ordering was 'uuurgghhh'. You had to know what that meant. If you didn't understand them they'd grunt louder, and if you didn't understand a third time they'd lean over the bar and grab you by the testicles.
Favourite restaurant?It's a pub. The Prince of Wales, on the south Welsh coast. Great beer, no crappy music, no telephone. Favourite tipple? Belhaven beer – you can only get it in Scottish pubs.
Live to work or work to live? Live to work.
Why do you do what you do? It's all a fall-back position after failing at everything else: I tried acting, I tried politics, I tried scriptwriting, film-making, playing the double bass. I tried so many different things and failed miserably at everything.
What does success mean to you? Freedom, I suppose. Success only makes sense if it brings you maximum freedom. Nassim Nicholas Taleb has a different way of putting it, which is 'Fuck you money', but you can have freedom without that much money if you have the right state of mind.
Do you think wealth corrupts people? No, but it corrupts their children.
What's your biggest fear? Dishonour – dishonour and loss of reputation.
Where do you summer? A bunch of places. I love Montana, I'm a big believer in the old-fashioned British seaside holiday, so Wales and Scotland. Why did you become an American citizen? In the end it's not either/or. You can have more than one identity: I lived in Kenya as a child, and I'm Glaswegian, Scottish, British, and now American. I come from the Scottish middle class, and the Calvinist legacy is quite strong.
There was a sort of intellectual superiority because we thought we were cleverer than the English, and harder-working. So I grew up in this environment of quite aggressive bagpipes-and-kilt Scottishness. That's gone now, because now Scottish nationalists pretend they were victims of English colonialism – which is utter rubbish. When I moved to America, things that the English regard as vices – working hard, getting up early – Americans regard as virtues. As a Scotsman I feel more at home in America than in England.
What car do you drive? A VW Beetle – red convertible. How would you describe your accent? Well, I learned to speak in Kenya, and white Kenyans don't really have an accent. And then I moved to Glasgow, where everyone talks like Billy Connolly. I swing in and out of Glaswegian.
Who do you think is the most dangerous populist? Jeremy Corbyn. Britain is going to get the most almighty shock if it makes that sort of gamble.
You're an economist and a historian – what is the most important thing you've learnt about money? Money is just a relationship between a creditor and a debtor. All the labels we give to it are totally arbitrary.
This article originally appeared in issue 66 of Spear's magazine. Click here to buy. 
READ MORE
Spear's Midas interview: Trinny Woodall
Switzerland: Stuck in the middle with EU.
The Spear's interview: Nigel Farage on Brexit, Boris and being hated