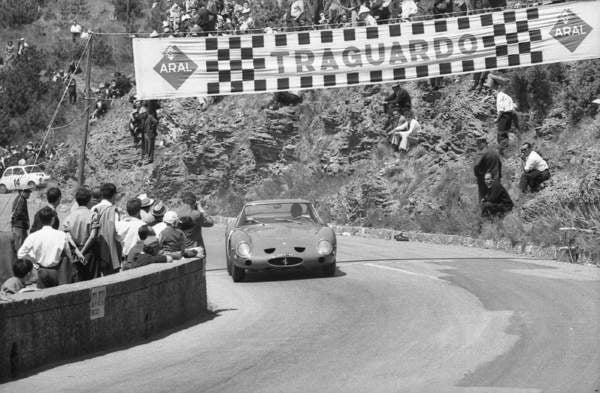 Author: Aoife Moriarty


Next month, the 19th 250 GTO Berlinetta ever built will be sold at Bonhams Quail Lodge Auction during Monterey Peninsula Car Week. It is expected to fetch a world record price.
One of the most highly collectible cars in the world, just 39 Ferrari 250 GTOs were produced between 1962 and 1964 in Maranello, home to the world famous brand.
A 250 GTO privately sold in October last year became the most expensive car ever, fetching $52 million. It also beat a previous record of $35 million in 2012, achieved for a mint green model made in 1962 for Sterling Moss. This one should fare even better, as classic auto prices continue to reach stratospheric heights.
The car going under the hammer this August – chassis number 3851 GT – has been in the care of the Violati family since 1965 – the longest period of single ownership of any 250 GTO. It came second in the 1962 Tour de France and is one of the most regularly raced models in history.
Right into the 2000s, this particular track and touring model has continued to compete in classic car and historic racing events while in the hands of late engineer-owner Fabrizio Violati.
The motor is one of ten highly collectible Ferraris from the Maranello Rosso Collection that will be auctioned off at the event. Other top lots include a 1953 250 Mille Miglia Berlinetta, a 1958 250 GT Cabriolet and a 1978 Ferrari 312 T3 Formula 1 racer.
Bonhams Quail Lodge Auction takes place August 14 – 15 in Carmel, California. The Maranello Rosso Collection will be auctioned Thursday, August 14.
(Images courtesy of Bonhams)