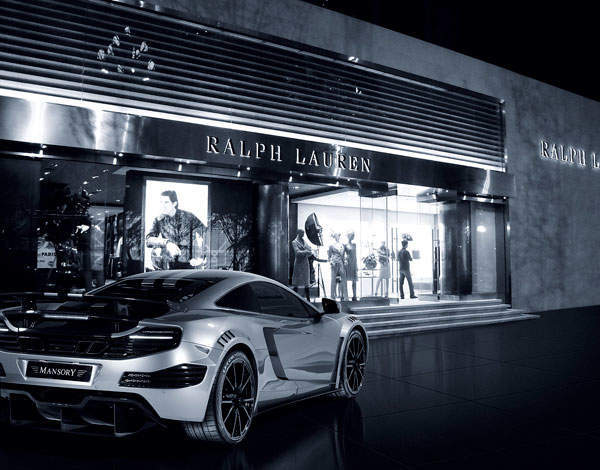 Vredestein started out as a bicycle tyres manufacturer in the Netherlands over a century ago. Fast forward to 2014 and the company – now part of Apollo Tyres Ltd – makes a broad range of high-quality tyres for the global market, with a strong position in the premium segment.
Car tyres have traditionally had to satisfy three basic requirements: they had to be round, black and safe. Vredestein has taken things considerably further. Since the 1990s the company has been partnering with the renowned design studio Giugiaro, and a significant number of tyres produced by Vredestein now bear the signature of this Italian maestro.
The stylish and subtle detailing by Giugiaro on the sidewall and tread also outlines the exceptional quality that distinguishes Vredestein tyres from the competition. And this fact has not gone unnoticed, with the Wintrac xtreme S recently winning the Good Design Award 2013.
Beautiful and safe
Beautiful design is by no means the end of the story for Vredestein. A dedicated team of specialists and engineers work tirelessly in the new Global R&D Centre of Apollo Tyres Ltd, which is also based in the Netherlands, and where tyres undergo millions of miles of testing.
Whether the tyres are destined for a simple family vehicle or an Ultra High Performance sports car, Vredestein always strives for excellence. And with success, as has been shown by many independent tests from major European touring clubs. After all, in addition to being good looking a tyre must also guarantee safety and driving pleasure, and reduce fuel consumption.
Premium Styling Partners
The importance attached by Vredestein to refinement and exclusivity is reflected in the 'Premium Styling by Vredestein' concept, which focuses entirely on Ultra High Performance tyres for cars in the top segment and, therefore, the most discerning drivers. This approach has led a number of specialists in car styling to enter into partnerships with Vredestein.
These include premium stylers such as Carlsson, Hamann, Mansory and Lumma Design, who are renowned for exclusive creations – with exceptionally high power – that always attract a great deal of attention from press and public at international motor shows and on the roads.
Global marketing from London
The position of Vredestein – as part of Apollo Tyres Ltd – as a worldwide player is also reflected in the establishment of a Global Marketing Office in central London. Neeraj Kanwar, Vice Chairman and Managing Director of Apollo Tyres Ltd, moved from his native India to London to work together with an international team on the further expansion of the global market position and name recognition of the brands Vredestein and Apollo. As part of these efforts, Apollo is also a sponsor of the football club Manchester United.