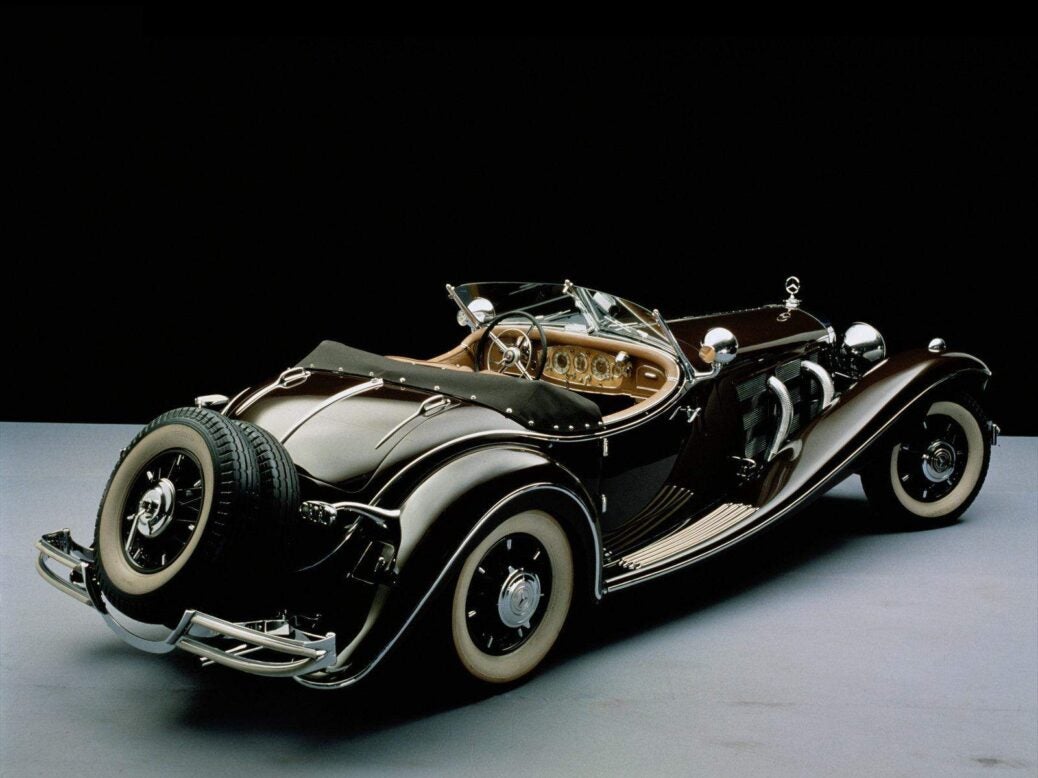 Owning classic cars can be rewarding both emotionally and financially, but the buying process is fraught with pitfalls. You can minimise the risks, however, says Nigel Adams.
The classic car market enjoyed another strong year in 2015, with high prices still being paid at auctions around the world for top-end cars made by famous marques such as Ferrari, Aston Martin, and Porsche. These high prices have helped keep the market buoyant for all types of classic car and it is no coincidence that interest and enthusiasm for classic cars has continued to grow over the past decade or so, in tandem with the growth in their value.
However, the nature of the market has evolved. Whereas the buyers of classic cars used to be enthusiasts first and foremost, today the market is much more complex, as the investment potential of classic cars has become appreciated. Today investors and speculators help perpetuate the market for classic cars by their willingness to pay very high prices for the best cars available. They have been willing to do this because in recent times classic cars have performed very well against other types of assets. As well as the prestige of owning and driving a car which looks different from everything else on the road, buyers have been able to justify their decision to purchase by a belief that they ought to be able to make money on their car when they come to sell.
For those considering investing in a classic car for the first time, be warned that there are many ways to lose money and various traps for the unwary: the classic car market has its fair share of shady characters who will be willing to exploit the eager first-time buyer. All is not lost, though, as in my experience there are steps you can take to reduce the risks involved.
First among these is to do some homework. You need to identify what you are looking for in the car itself — is it simply the biggest return possible upon resale, or are you after a particular car because you have always wanted to own one of that type? There is a wealth of literature available on all types of car, and price guides are also regularly published which give an idea of likely prices, so you are less likely to end up paying way over the odds for the car you want.
Popular ways to buy classic cars are at auction or from specialist dealers. Seek out the reputable ones, as there are many to choose from and standards
vary greatly. It is worth doing some investigation to work out which are the more trustworthy. For
example, you might speak to other owners who are able to make a recommendation based on experience. Alternatively, you might contact members of a car club for a marque you are interested in and ask them for recommendations.
Once you have found a car you wish to buy, then a proper inspection and test drive before buying are essential. Unless you are sufficiently knowledgeable to perform an inspection yourself, it is well worth considering hiring the services of an expert to help you. There are various specialist dealers and marque experts who also offer inspection services; indeed, some will also help you source the right car. You need to make sure that what you are interested in buying is genuine — there are a lot of fakes about — and the expert can also advise on other relevant matters such as the mechanical quality of the car, whether it has been restored properly or if it has been in an accident.
There are limits, though, as sometimes the ability to perform a full inspection and start the engine might be limited, especially if you are hoping to buy a car at auction. You will need to check with the auction house in advance what their policy on inspections happens to be. For some buyers a visual inspection is all that can be achieved, but that is better than nothing if done properly. In any event, no vendor is likely to allow you to take the engine apart to check for hidden problems, so even with an expert inspecting the car there still remains a degree of risk.
If you have struggled to find the right car and agree a price, it is tempting to think that the transaction is over at that point, but there are many other important terms of the purchase contract to think about. If you are buying your car at an auction then you will probably have already signed up to the auction house's own set of terms and conditions in order to gain admission to the auction itself, so there will be no room for negotiation over terms after your bid has been accepted. This means that you ought to make sure you have familiarised yourself with the terms and conditions which will govern your purchase before making a bid.
For those buying a classic car from a dealer or private vendor, once you have agreed a price (make sure you do so expressly 'subject to contract' so that nothing is agreed until the contract is signed), you may then be presented with something to sign. Often dealers use their own standard contracts, which naturally seek to protect their interests. Do not be tempted to sign anything straight away. Instead you must read what is presented to you and be prepared to negotiate over the terms.
The contract ought to identify the car by its make, model, year of manufacture, chassis and engine number. For very expensive cars, bespoke purchase contracts are routinely drawn up and can run to many pages, but for any classic car purchase a short written contract should be prepared. The contract ought to specify if the car is accompanied by any spare parts or items such as its tool kit, spare keys etc.
In addition, most cars are accompanied by a history file documenting past ownership and service records. Make sure the contract confirms that the complete history file is being sold with the car, as the file can add value to the car itself. The contract ought to detail any special payment terms, and if any work is to be carried out to the car before you take delivery these works must be set out in detail.
One area of difficulty is whether the vendor gives any contractual warranty about the car itself. Commonly, vendors are reluctant to offer any assurance that the car works or is mechanically sound, which is why a proper inspection by the buyer before purchase is so important. Often the car will be sold expressly as a 'collector's item' and not as a usable means of transport, which implies that if the car breaks down after the sale there is no legitimate claim against the vendor. Of course, in the run-up to the purchase the vendor may have said something quite different to you, such as 'the engine runs well' or 'the car drives beautifully and has never given me any trouble'. These and similar statements are likely to be worthless to a buyer if the written contract does not repeat them and so try to have them (or something similar) included in the contract to improve your chances of a remedy if something goes wrong.
This might also flush out any problems before you are committed to buy. All vendors should at least provide a warranty that they have full legal title to the car which they are transferring to the buyer, and that there is nobody else with any form of ownership interest. The last thing you need is an argument with a third party about ownership of the car.
Buying a classic car will always involve risk, but the risks involved can be reduced and costly mistakes avoided if the above guidance is followed.
Illustration by Jeremy Leaser