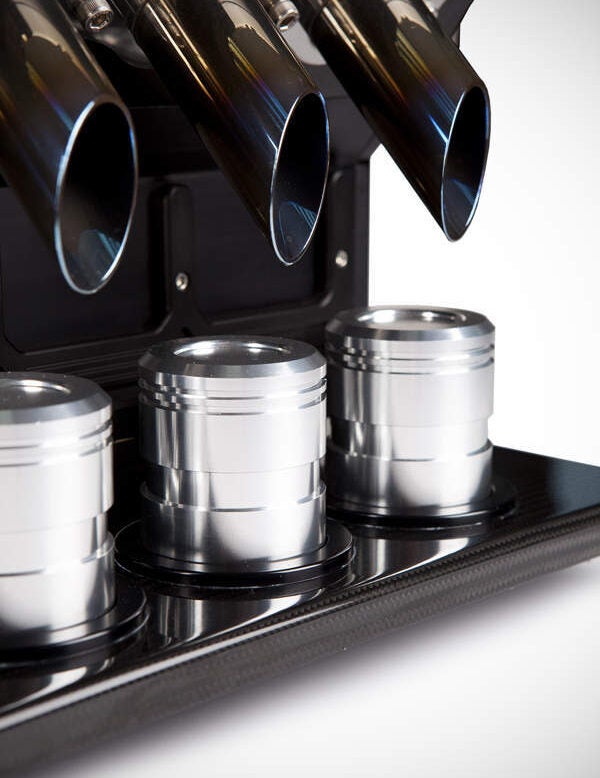 Espresso Veloce's half scale replica of the iconic engine is limited to just 500 pieces and is handcrafted from the same super alloys used in the engines of top Grand Prix race cars.
Even more exclusive is their new Carbonio Nero espresso maker series (pictured above and below). Limited to just 380 'espresso engines', its cam covers and baseplates are made of motorsport-grade carbon fibre, making these machines about a fifth lighter than the original Serie Titanio. Both espresso machines are also available in the form of V8 and V10 engine configurations.
We really like the tips of the 'exhaust pipes', which have been heated to create the same blue lustre seen on a car that's just done a few laps. Plus an oil filler doubles as a grappa reservoir for fans of a caffè corretto too. Pretty sleek stuff indeed.
To order an Espresso Veloce model, go to: www.espressoveloce.com