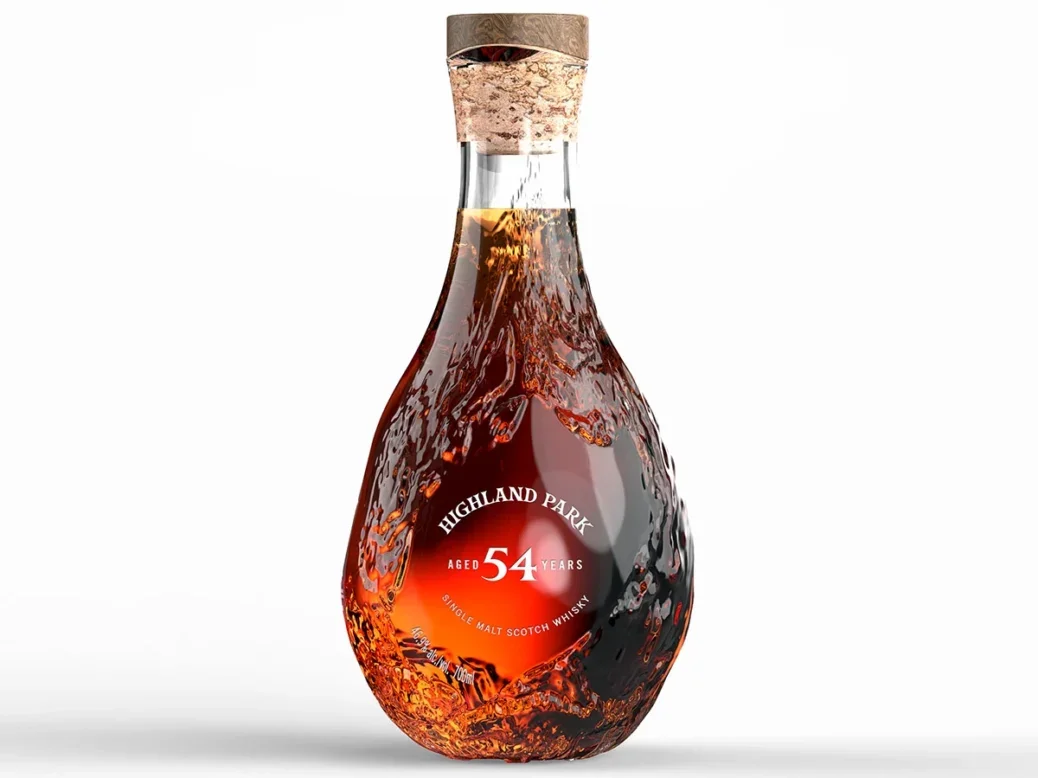 Gordon Motion, master whisky maker at Highland Park, was not born when the whisky he has just unveiled was released.
The 54-year-old single malt is the oldest the Orkney distillery has ever made available and there are just 225 of the £39,000 bottles in total – one for each year since its foundation in 1798. (Or rather, that's when butcher and church beadle Magnus Eunson was caught illicitly selling his whisky from behind the cathedral's pews.)
Orkney is a little different from most of Scotland. The archipelago, over the North Sea, up from John O'Groats, has a culture influenced by 500 years of Norwegian rule. (Round here they say 'Skål', not 'Slàinte', over a dram.)
Highland Park whisky is equally quirky. It is one of the few distilleries still to have its own hand-turned floor maltings, designed to infuse the barley with the particular fragrance of Orkney peat.
Sphagnum moss and heather lend it a gentle aromatic smoke – very different from Aberdeenshire peat (woody smoke) or Islay peat (iodine notes from seaweed).
That perfumed smoke, plus a rich dark colour and sherry cask-influenced spices, characterise Highland Park.
'Beautiful delicate fragrance not overpowered by wood'
This 54-year-old whisky began its journey in 1968, under the previous Highland Park master whisky maker, John Ramsay. But Motion took a crucial decision in 2008 – his first year in the job – that was instrumental in the creation of this whisky.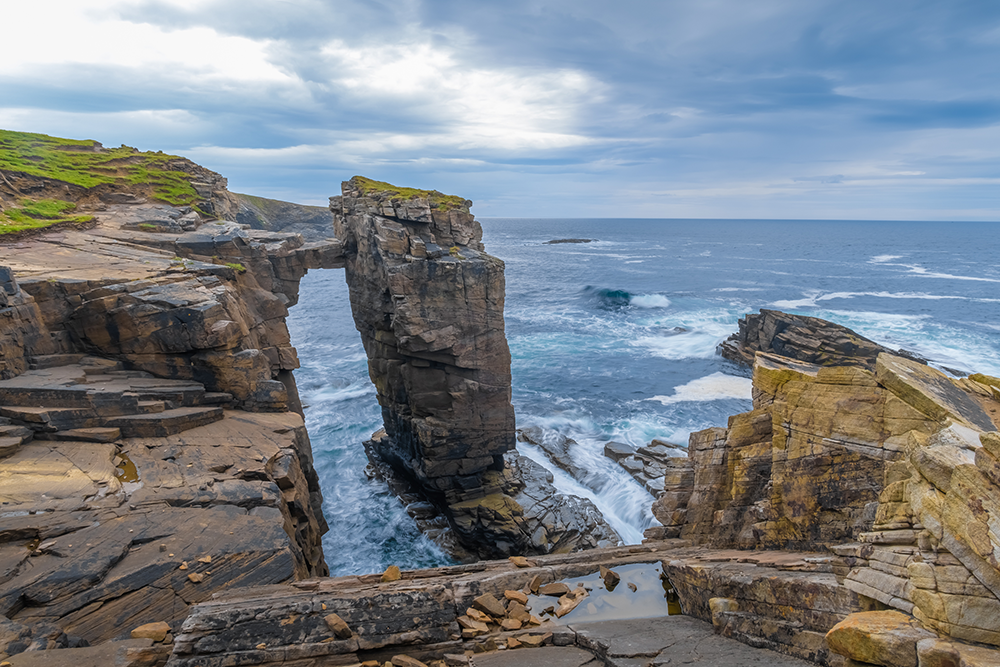 'John had filled 10 refill sherry casks 40 years previously,' Motion says. 'They had developed a beautiful delicate fragrance, not overpowered by wood, but they were all very light in colour, so I recasked them in first-fill sherry butts for an extra 14 years.'
The resulting experience of the 54-year-old whisky is a journey more of scent than flavour… from a combination of incense and herbaceous notes on the nose to start, to sweet rose and jasmine on the tongue, before sandalwood and dry spices (the effect of the second maturation).
Each Highland Park whisky bottle comes in a presentation oak case, handmade at John Galvin Studio, which opens out to reveal strata of differently fired wood, resembling the sandstone striations of Orkney's Yesnaby Cliffs.
[See also: UK and Ireland's single malt winners from the 2023 World Whiskies Awards]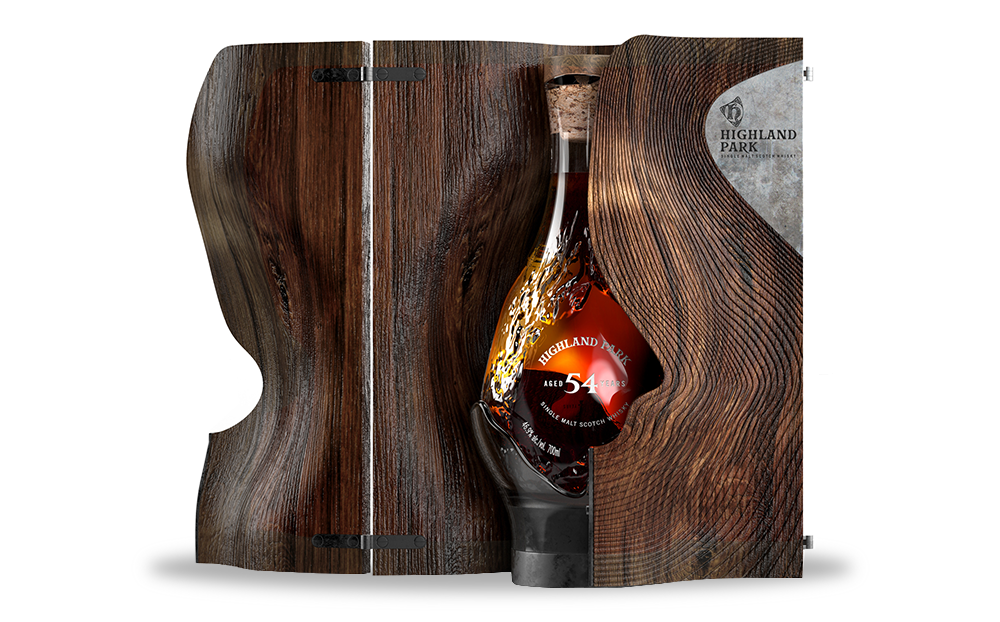 Highland Park exemplifies the 'exceptionally strong' rare whisky market
On Motion's watch, Highland Park has gained a reputation for its special whisky releases – vintages from the 1970s, whiskies with unusual finishes or designs celebrating Orkney culture (the Stromness Lifeboat, various notable Vikings).
It has been a regular top-five performer in investor intelligence specialist Rare Whisky 101's collectors ranking.
Overall, according to Decanter, Bordeaux Index claims the secondary market for rare whisky remains 'exceptionally strong', while Sotheby's and Zachys both reported record spirit sales for 2022.
The angel's share reduced John Ramsay's original 10 casks – the oldest remaining liquid that Highland Park had – to four butts and there has been further evaporation since.
There are now three remaining. 'Each has gone in a slightly different direction, so there is potential for this to be a series,' notes Motion. But this is hardly a case of plenty more where that came from. 'It's unlikely we'll release as many as 225 bottles in the future.'