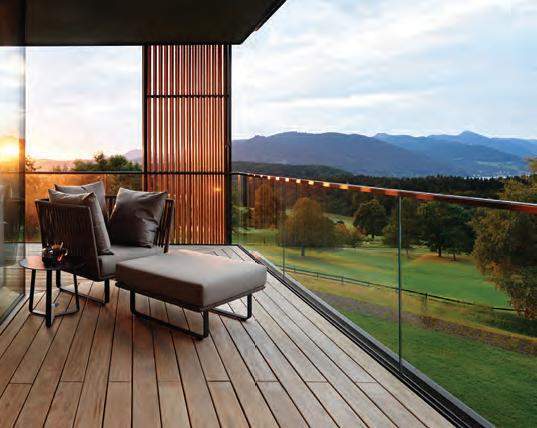 The philosophy behind the LANS Med Concept which is practised at this ultramodern clinic on the shores of Lake Tegernsee is almost as old as time, yet is as modern as tomorrow. It is that everyone has a different understanding of what it means for them to be healthy. We are individuals, with individual structures, needs and requirements… we are all different; just check our DNA.
Prevention and regeneration are the hallmarks of this holistic health concept, which has won accolades and awards through the years. The original Lanserhof in Austria has in its time attracted sportsmen and women, chief executives, the rich, the pampered, the burnt-out and the overstressed and sent them back into the world with renewed energy and the weapons to keep healthy, which is why it has been showered with prizes. The new clinic at Tegernsee is not just the most modern health resort in Europe but also possibly the most beautiful, built using only natural materials and with light as its guiding principle. Rooms, suites and treatment areas are flooded with natural light, while the movement from inside to outdoors is seamless in its design. Health is not just about treatments and disciplines, it seems to say, but also about how we react with our natural resources.
WHO
Exhausted, unfit and stressed-out men and women from the UK, Netherlands, Germany, Austria, Switzerland and further afield from the US and Eastern Europe.
WHEN
Throughout the year the landscape and air surrounding the lake are clear, clean, beneficial and exhilarating: warm in summer, cold in winter, spring and autumn with their own joys. It's a place where even the vistas have a healing element. Better still, it's easy to get to, being just an hour from Munich.
HAVE
Renowned for its energy healing, where traditional healing works with the latest diagnostic methods of medical science, this is the programme many guests plump for. The doctors and specialists combine to prescribe a bespoke programme for each guest. The offer is a healthy eating and detox programme using the FX Mayr cure, which is based on a healthy gut and good digestion. Again, each individual's system is different, so a special programme is devised for every guest. The Lanserhof is adamant that one size does not fit all, so this involves food intolerance tests, nutritional counselling, body treatments (the skin also has to play a part in detoxification), rest and exercise. A new life-coaching programme helps to identify any psychological blockages through one-to-one coaching and analysis to help guests manage their physical and emotional health in a more positive way. In addition there is a specific ten-day retreat geared towards women's health, while for those suffering from insomnia or sleep deprivation the clinic has its own mobile sleep lab.
DO
As much or as little as you wish or need. Listen to the doctors, practitioners and therapists who will guide you. There is yoga, meditation, a fitness room and of course the great outdoors to enjoy.
BEST
While a ten-day retreat is recommended, even a few days at Lanserhof will be of benefit. Try for a minimum of seven days.