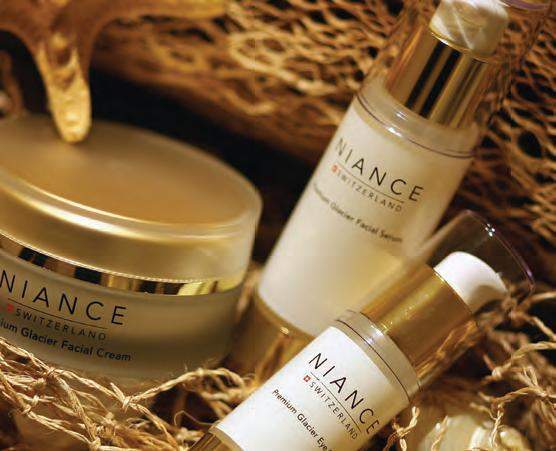 Southern Spain at its most luxe is what guests experience the minute they arrive at the Kempinski Bahia, a Moorish-Andalusian extravaganza just a short drive from Puerto Banús and Marbella.
Cocooned by lavishly landscaped tropical gardens and edged by the Mediterranean, it offers a true holiday oasis. Few hotels have the space and amenities found here, with three freeform outdoor pools, one of which is heated in the winter months, plus an indoor one, a vast stretch of golden beach and on a clear day amazing views of the North African coast.
The gardens open out on to the beach and each is dotted with sunbeds, loungers and tented cabanas,with attentive staff always on hand for cold drinks or cool towels. Add to this a choice of four restaurants — including one dedicated to sea-fresh fish and a steak restaurant where all the meat is sourced locally — a children's club with a wide range of activities, the hotel's own organic fruit and vegetable garden, a fitness centre and a newly enhanced spa.
For the romantic, the property also has its own 16th-century Almenara watchtower… ideal for that special dinner.
WHO
Couples, families, groups of friends, many of whom return year after year from within Spain, northern Europe and especially the UK. And while many make it their base for their main holiday of the year, more and more guests are heading there for short breaks and long weekends, as it is less than an hour's drive from Malaga airport and 40 minutes from Gibraltar airport.
WHEN
Here there is sunshine throughout the year. Obviously the temperature is highest during the summer months, but even in autumn and winter the sun shines almost every day. Rain is an occasional visitor, but never for any length of time, which is why the area is now recognized as a year-round destination.
HAVE
Hidden by the rich garden foliage and just a few metres from the sea, all is cool, peaceful and quiet at the spa, which takes as its motto Sanus per Aquam — health through water.
Offering a varied selection of treatments and therapies from masks and massages through to facials and fitness, the spa is dedicated to helping all comers feel relaxed and rejuvenated. Choose from a full day's pampering with the Escape package — six and a half hours of serious attention from head to toe with a holistic massage, a hydrating facial and even a delicious, healthy lunch — or opt for the Signature Singapore massage, which uses a fusion of strokes from India, Malaysia and China.
Otherwise try the soothing Hot Candle Delight, an aromatherapy massage which uses warm wax, or the Chill Out, which uses clamshells to anoint and soothe the body. Also on offer is a choice of Better Ageing facials for both men and women from the Swiss specialists Niance. Further treatments are provided using Themae, based on the healing powers and the antioxidant properties of tea.
Physiotherapy and osteopathy are also available — terrific when so many of the hotel's clients are golfers — while the fitness studio offers personal training, yoga and kinesis training.
DO
Relax: this is the ideal place to chill, enjoy the sun, enjoy the sea, and enjoy the spa. It offers seclusion and privacy with its all-enveloping gardens and space which allows guests to do as little (or as much) as they want. If you want activity, there is a choice of water sports, while golfers have a choice of more than 60 courses nearby. Shoppers, on the other hand, can just head for Marbella, its boutiques and markets.
BEST
Breakfast at Kempinski Bahia is heroic; do not be tempted to stay in bed. Whatever your preference, you will find it at El Mirador, the dedicated breakfast restaurant. Each day has its own special juice, delivered to your table the minute you are seated. Serrano ham, tomatoes of all shades and sizes, delicious olive oils, a phalanx of fruit, eggs of every type cooked in any way, cold meats, hot bacon, breads and pastries that would put any artisan baker to shame… and, should you so desire, caviar.