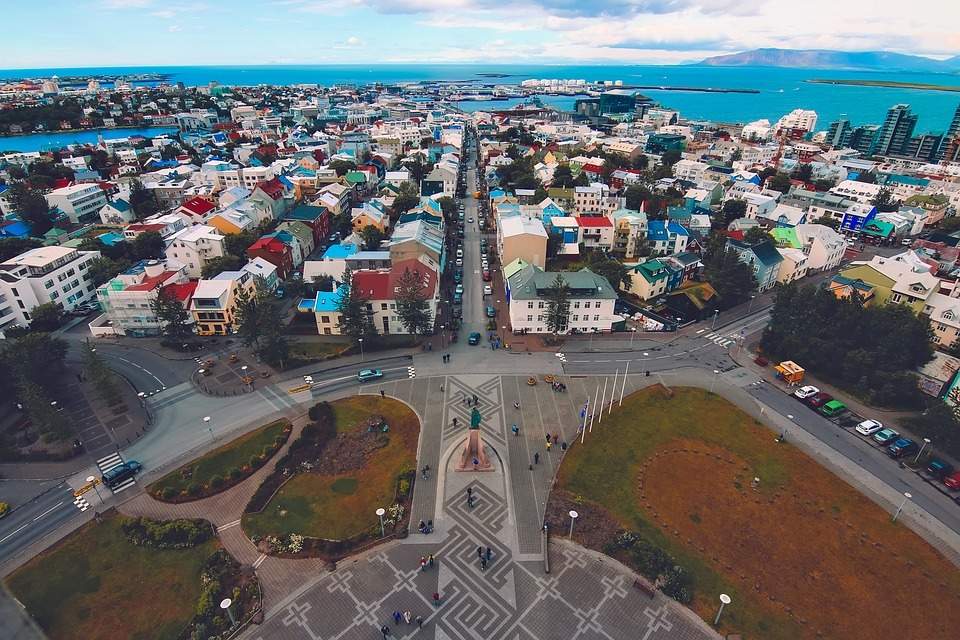 A curious side-effect of Iceland's banking crisis has been a subsequent boost in tourism and a growing buzz around the nation's unique cuisine, writes Amy Guttman
Strolling down Laugavegur, comparing it to a visit here six years ago, little on Reykjavik's high street is recognisable apart from the souvenir shop selling volcanic rocks and Northern Lights-themed trinkets.
Boutique windows once filled with international labels now showcase locally designed visions of the Icelandic lifestyle: warm, but stylish clothing, and minimalistic, functional goods. Reykjavik is very much in fashion, thanks to tourism officials and a savvy marketing team at Icelandair.
When the 2008 banking crisis devalued the krona, Iceland became, for the first time, an affordable destination. Officials quickly shifted their ad campaigns and turned a volcanic eruption and a financial downturn into a tourist boom. That success and Iceland's economic recovery mean it's no longer cheap, but the cuisine that has emerged as an unintended consequence of both the crisis and the influx of tourists makes Iceland a destination for food adventurers.
Nanna Rögnvaldardóttir, a food historian, says a combination of factors, including the high cost of imports, a renewed interest and pride in buying local, and tourism demand for an authentic food culture, has fuelled a culinary revolution.
'There was no modern Icelandic cuisine before the tourism boom,' she says. 'Before the crisis, people ate exotic, imported foods, like caviar and Kobe beef, but that all stopped when it became too expensive. Many Icelanders thought we only had things like fermented shark, but our food is so much more than that. We had just forgotten.'
Chef Gunnar Karl Gíslason, who co-founded Iceland's first Michelinstarred restaurant, Dill, was among the pioneers. Gíslason has since moved to New York to open Agern, where he's already earned a Michelin star for his Nordic dishes.
Following in Gíslason's footsteps is a wave of chefs who are high in demand. At the time of my visit (though he has since moved on to launch his own restaurant), Haukur Már Hauksson is head chef at Grill Market, a restaurant featuring a custom-made grill with coals that heat up to 1,200°C.
The effect is food that's seared on the outside, tender on the inside. Grill Market's rooms, decorated with slabs of wood and stone, are full every night. Its patrons, says the chef, are a barometer for the country's financial health.
'Before the crisis, it was Icelandic bankers eating foie gras, planning trips on their private jets,' says Hauksson. 'But then the balance tipped. During the height of the crisis it was only tourists. Now our customers are about 70 per cent tourists.'
The appetites of this new clientele have driven a collective desire among chefs to be more creative. Grill Market's menu has become increasingly Icelandic, with items such as lavasalted Skyr butter and beetroot-cured Arctic char. A soft, succulent shark dish arrives tableside on a smoky grill with a trifecta of textures, flavours and visuals. The food is imaginative, memorable and best of all, light.
'That's the best thing that came out of the tourism rush,' says Hauksson. 'They wanted local ingredients. We don't have a lot of variety, so it's not that easy, but people are working with what we have. For example, we buy sea truffle from a supplier who infuses seaweed with truffle. It has a subtle, buttery flavour.'
Nine months of winter limits Iceland's agricultural output. Barley is the only grain that can be grown, but Icelanders possess a survivor's instinct and its isolation forces invention. Hauksson excels at pairing foods that appear to be unlikely bedfellows, yet result in perfect matches, like poached cod with a purée of green apples. It's a dish that, pre-crisis, wouldn't have been served in any Icelandic restaurant, says Rögnvaldardóttir, because fish was never on the menu: 'Before, you could only get good fish at home. It was an everyday thing you cooked five days a week. You didn't want that if you ate out. And cod was something we got money for exporting. It was too expensive to eat. Now the restaurant fish culture has exploded.'
Beyond survival
It's not that long ago, Hauksson recalls, that Icelanders began eating for pleasure more than utility: 'My great-grandmother lived in a house that was made of grass and mud. She was not thinking about how she would like her steak cooked; food was a way to survive. It's hard to grow fruits and vegetables here. Now we grow Icelandic wasabi and serve the leaves as a vegetable.'
Rögnvaldardóttir explains that the roots of Iceland's new cuisine are taking hold, with traditional ingredients being used in distinctly non-traditional ways: 'Liquorice is indigenous. We've always used it as a sweet, but these days chefs are using it in savoury dishes as an Icelandic or Scandi signature. Skyr is something we ate with lots of sugar for dessert; now it's a health food.'
Beyond weekly restaurant openings, Icelanders have seen other changes in the landscape with the arrival of luxury hotels. The Blue Lagoon, among Iceland's most famous landmarks, recently opened a hotel with access to a private lagoon. In Reykjavik, the SandHotel opened in 2017. The intimate property pays homage to the neighbourhood's history, and is made up of a collection of connected townhouses decorated with Icelandic art. Its neighbours are Iceland's oldest tailor and Sandholt, a fourth-generation, family-owned bakery dating back to 1920.
Lisa Gelfert has been the manager since 2005 and has seen the staff grow from four to 50. She says the crisis is part of the reason for the bakery's success: 'Before the crisis goods were cheaper than labour, so we bought ready-made croissants. When the crisis hit, we had almost no customers and the price of buying in baked goods became too expensive. With unemployment, labour costs dropped. So we started making everything and we've never gone back. Five years ago we expanded, and in summer our customers are 90 per cent tourists. Icelandic people get annoyed waiting in line now.'
But Icelanders now have more options. The first food hall opened in Reykjavik in 2017, hosting ten outlets, including Braud & Co, known for its sourdough breads, and Skal, which specialises in foraged Icelandic food.
A soft-serve ice cream shop is supplied by a local dairy. Ten years ago, in the grip of a new, make-do-and-mend reality, Icelanders didn't anticipate a culinary awakening making the nation a food destination, but many agree it's a boon for the economy and the national identity – despite the long queues.
Amy Guttman is a broadcaster and journalist covering food, travel, business and more.
This article first appeared in issue 68 of Spear's magazine, available on newsstands now. Click here to buy and subscribe.