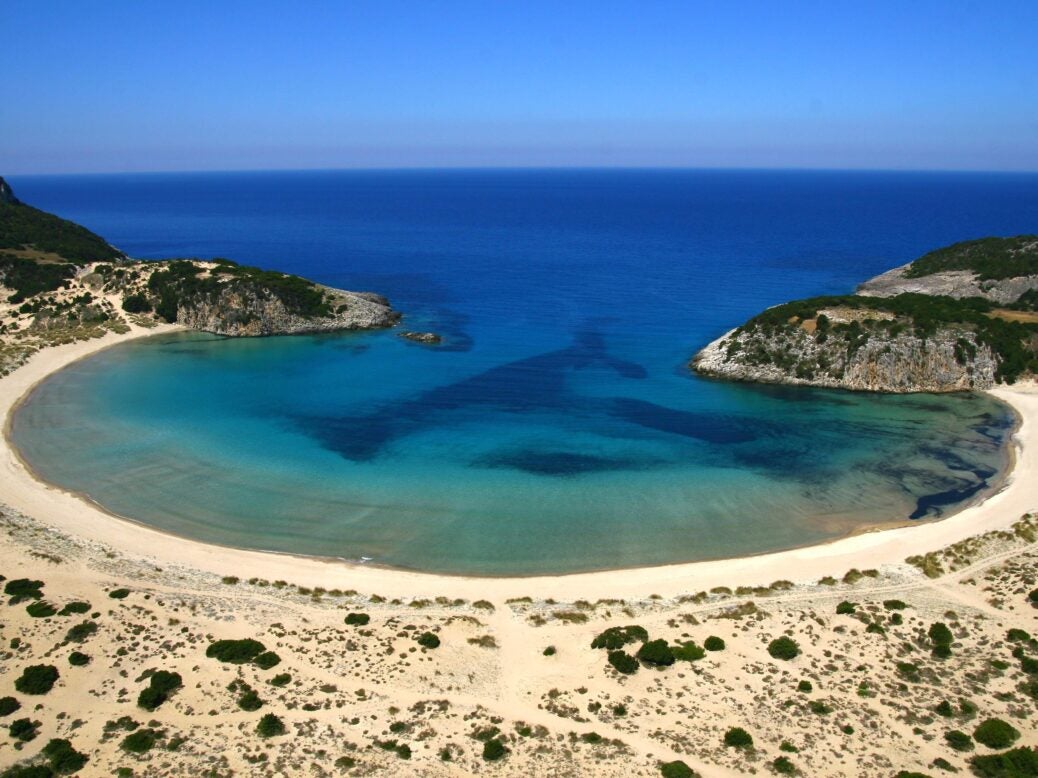 Greece's Navarino Residences at Costa Navarino is one of the most up-and-coming residential destinations in the Mediterranean
Crowned Best International Residential Development in 2017-18, Navarino Residences at Costa Navarino present a unique residential investment and lifestyle proposition for like-minded individuals in search of an idyllic coastal second home. It offers world-class resort facilities, two of Europe's finest golf courses, access to several of the most stunning cultural sites in the ancient world and beautiful weather all year round.
Costa Navarino Residences is one of the fastest growing destinations in Europe, with Kalamata airport achieving a total of 359 per cent growth in international arrivals since 2009. More than 25 European cities now have direct flights to Kalamata, making a weekend trip easily accessible.
At the heart of the Navarino Dunes resort at Costa Navarino are the Navarino Residences, a private and secure community of luxury villas for freehold ownership. Situated right on a 1.5 km sandy beach or by the golf greens of the signature Dunes Course, all villas offer beautiful, unobstructed sea views from pool level. Indeed, these residences are among very few developments in Europe offering such close proximity to the sea.
So far more than 40% of the initial phase offering has been sold on plans, while the construction of the first homes has already begun. Those who have already decided to make a home here for their families share something in common; namely the awareness that Navarino Residences represent something quite unique. It is not just the distinctive features of the properties and the excellent investment opportunity. It is the idyllic way of life offered by Navarino Residences; the chance to embrace and appreciate enriching experiences not readily available in the modern world. Such as relishing a sunset on the beach with loved ones, taking pride in the first sip of your very own wine, harvesting your home-grown produce with family or friends, reading a book in the shade of a centuries-old olive tree.
As an added bonus, homeowners are able to have special privilege to the Navarino Residences Club, an exclusive members-only club. It not only provides 24-hour support, it also offers privileged access to resort facilities, priority booking and discounts on activities.
Navarino Residences are developed by TEMES S.A, a premier destination developer and operator in the high-end tourism and real estate sector. Costa Navarino, its flagship development is one of the largest tourism investments in the Mediterranean and one of the most sustainable destinations globally. Boasting more than 180 awards and accolades since 2010, the overall investment will exceed 1.2 billion euros upon completion and will ultimately comprise five distinct resort sites in a total land area of 1,000 hectares.
The company is now going ahead with the development of two additional golf courses at Navarino Hills and two exclusive resort hotels at Navarino Waterfront and Navarino Bay, extending the offering available to Navarino Residences homeowners. These long term investment plans, along with the tremendous growth rates encountered in the region, are expected according to industry experts to positively impact the future value of the real estate assets in Costa Navarino. It is not only the potential capital gain on these real estate investments but also the lucrative rental return for those who wish to participate in the fully managed rental program that make Navarino Residences a particularly attractive proposition.
For more information please visit the Costa Navarino Website