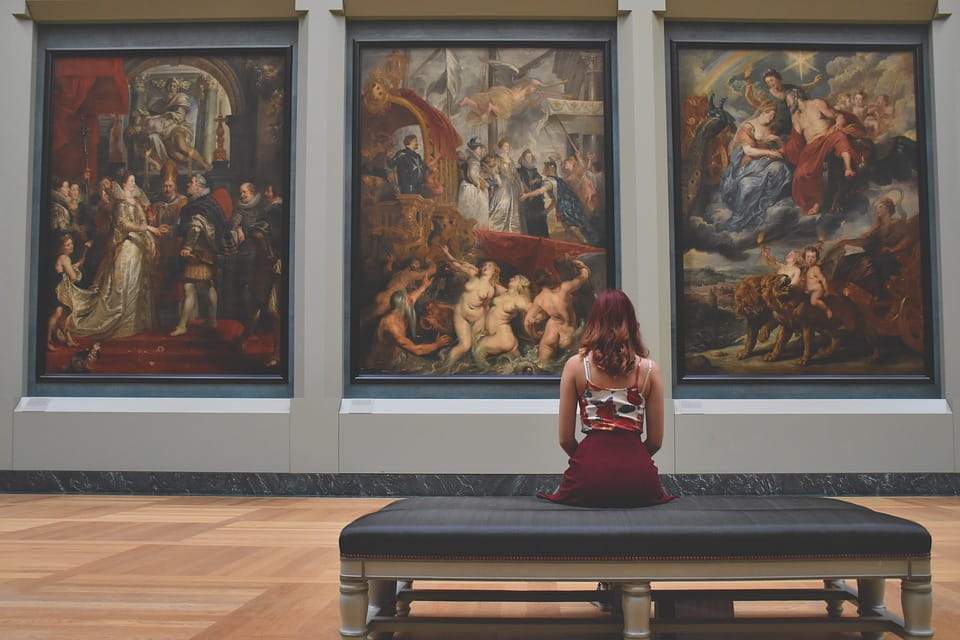 Whether it's antique jars, Caravaggios or classic Ferraris, it's a case of buyer beware for collectors, writes Helen Conybeare Williams
Followers of the BBC's 'Fake or Fortune' art-sleuthing series, which sees journalist Fiona Bruce and Art dealer and historian Philip Mould investigating the provenance and history of ownership of notable artworks, will be acutely aware of the challenges of convincing respected expert panels of authenticity, even after painstaking investigations and compelling scientific research, and the devastating rejection of a painting as genuine .
In perhaps one of the most memorable moments of this year's series, both experts and viewers were left stunned when a still-life painting bought by an amateur antiques enthusiast for £165,000, thought to be the work of Modern British artist William Nicholson, was revealed likely to be a forgery, with art experts saying there was not enough evidence to confirm the hand of the artist, and as a consequence almost worthless.
Indeed, for anyone looking to acquire valuable works of art, collectibles or ancient artefacts, there's a good reason why the simple adage 'let the buyer beware' has stood the test of time.
The courts are often called upon to determine disputes over title, provenance, authenticity and attribution of valuable art and artefacts. These disputes catch the headlines not only because the artworks often carry vertiginous values, but also because their past can be shrouded in mystery.
Recently, an exquisitely ornamented carved rock crystal jar from the Medieval Islamic period, valued at up to £12 million, was the subject of an ownership dispute in the London Commercial Court, together with a claim for delivery of the jar against the London auction house, Sotheby's. Iranian trader Ali Saatsaz Jeddi said the jar belonged to him after he bought it from a friend in Dubai in 2010, while collector Ali Pishvaie said he held part ownership. Sotheby's found itself in the middle of the court case when Pishvaie deposited the piece for auction in 2012.
Mr Pishvaie maintained that he had sold the jar to Mr Jeddi in 2011 by way of a part exchange for an antique bronze object but, as they both considered the jar was worth more than the bronze object, he had kept a 25% ownership interest in the jar. The competing accounts were totally irreconcilable as to provenance and ownership of the jar with a striking absence of reliable documentary evidence and inconsistencies on both sides. Ultimately, a simple agreement written out after a meeting on hotel notepaper that the jar was consigned by Mr Jeddi to Mr Pishvaie for sale in London was deemed the only reliable document, with the Judge ruling in Mr Jeddi's favour.
Disputes in the art and collectibles world have the potential to be incredibly complex and span multiple jurisdictions, with the objects often having a knotted and tortuous history. In 2016 a dispute over a rare 1954 Ferrari, after several lawsuits in the UK and the US over its ownership, finally settled. The car was one of only four remaining models in existence (out of an original five) and had particularly peculiar history with the wrecked chassis being stolen from a backyard in Ohio and eventually finding its way into the hands of a Belgian dealer to be sold be at the prestigious Goodwood Festival of Speed in 2014.
For art owners, the advancement of technology has meant that new techniques are now becoming available that assist in unravelling a piece's true origins, sometimes with startling results. For example, following extensive investigations, cleaning and restoration, the purchaser of a painting sold by Sotheby's announced, with the support of an Italian scholar, that the painting was an autograph replica of the 'Kimbell Cardsharps' by none other than Caravaggio. After originally selling for £42,000, the painting was now being valued at £10 million.
The original seller, a Mr Thwaytes, brought an action against Sotheby's in negligence and for breach of contract claiming that if Sotheby's had performed their duties towards him properly it would have realised its 'Caravaggio potential'. As a consequence, he could either have sold the painting for much more money or he could have decided not to sell the painting and now be the owner of a work of art of much greater value.
English Courts make a distinction between a regional and leading auction house when considering the standard of skill and care owed. In this case, the nature of the task of attribution, the need to avoid hindsight, the prevalence of copies of the Cardsharps and the absence of bidders prepared to pay above £42,000 at auction, meant that Mr. Thwaytes was not successful with the Judge ruling that Sotheby's had been entitled to rely on the "connoisseurship and expertise of their specialists".
These and other much-publicised cases serve as a warning to a prospective buyer or seller that they enter a fragile and opaque world. If the art or artefact's title, provenance, authenticity or attribution is tainted in any way, or there are any unresolved questions and gaps in its history, then its value could be significantly diminished, or the item may even be rendered worthless and, in this scenario, it quickly becomes very difficult to dispose of your prized possession in any of the art markets around the world. Conversely, an unquestionable chain of ownership may mean that values exceed all expectations.
Unfortunately, the art world has a legacy of oral agreements and existing documentation is not always adequate and reliable. To ensure that your treasure remains an untainted glittering prize and avoid costly litigation, it is vital that the paperwork is in order! This includes properly documenting transactions, with provisions for warranties and representations.
Furthermore, when dealing with antiquities, where establishing provenance is often compounded by the passage of time, and in light of increased trafficking of antiquities from recent conflict zones, buyers and sellers need to be on high alert and be extra vigilant in their investigation.
Helen Conybeare Williams is a Counsel at Haynes and Boone CDG, LLP (London)
Image credit: Pexels