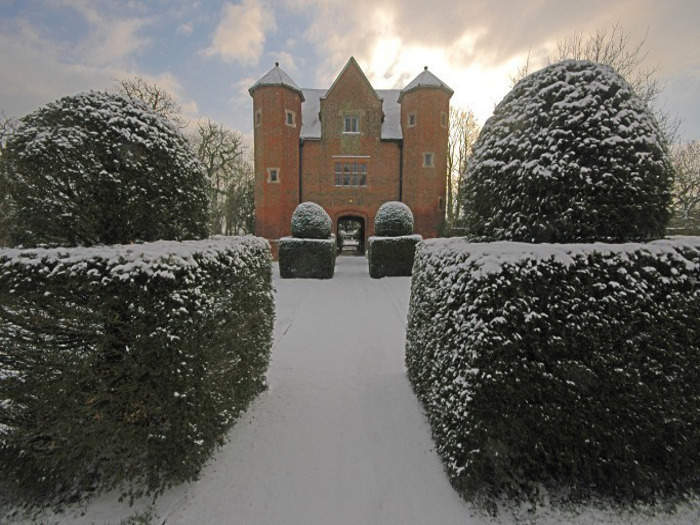 William Drabble is executive chef of Seven Park Place at St James's Hotel & Club, Mayfair and here he talks about what inspires him.
Using the best local, seasonal British ingredients is at the heart of my cooking. With much of my youth spent surrounded by farms and lush countryside, I firmly believe it is important to support British farmers and local food suppliers.
The provenance of my dishes is derived from either a local farm or caught fresh from the sea. Thanks to the hard graft of dedicated farmers and fishermen alike, excellent quality produce can then be sourced, prepared, and carefully packaged – taken on a journey and delivered to the restaurant.
The ingredients are then lovingly prepared, cooked and presented by a team of professionals both in the kitchen and out in the main restaurant. To ensure the end result is of the best quality requires a smooth running process from farm to fork, which in turn involves a considerable amount of time, care, resources and effort.
Supply and demand
I have a great relationship with my suppliers, I have been working with some of them for over twenty years and they know exactly the quality of ingredients I am after. They call me whenever a new seasonal ingredient appears (or I am usually on the phone asking how long until the season starts because I already have a dish in mind) and then the menu changes, dish by dish, as the seasons progress.
Seasons are my main source of inspiration and creativity. My dishes become heartier during the cold winter months and lighter in the summer. Lamb comes from the Lune valley, scallops and langoustine from Scotland, the fish arrives from the South Coast, wild mushrooms from the new forest, samphire from Norfolk, game from Yorkshire. I strive to find the best ingredients I possibly can.
I like to keep my dishes simple(ish!) because invariably if you use too many ingredients at the same time the flavours become confused. I therefore use the best quality ingredients and let them speak for themselves.
Fast and slow
I became a member of the Slow Food UK's Chef Alliance last year; the idea behind the alliance is to involve British chefs in supporting small-scale producers and promoting excellent quality local and sustainable food in order to protect and defend our edible biodiversity. I find it rewarding to spread the Slow Food message; it is a message I naturally conform to.
Our waiters are all trained on where the produce comes from and they help me in conveying the message to our guests at our Michelin-starred restaurant, Seven Park Place.
Every three months we organise a themed seasonal dinner in our private dining room, where one of my suppliers and a representative from Slow Food UK come together and celebrate our values while enjoying a bespoke five-course menu. Our seasonal dinner on 19 September 2013 will be all about game, and John Holdsworth, my friend and supplier from Cornvale Foods, will attend and share his inside knowledge on the hunting season.
If you would like to go to the dinner call 0207 316 1616 or e-mail events@stjameshotelandclub.com