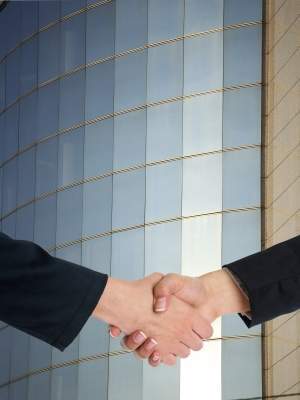 I USUALLY GET into the restaurant around 8-8.30am. Hopefully the first sight I see will be our amazing head chef Shaun in the kitchen forensically de-boning some fine beast of fish that has arrived that morning.
Downstairs in the office, I tackle the pile of invoices. This can be a frustrating and hilarious job. Our menu is based around the best produce we can find from small farms around the UK, and I wouldn't change that for anything but it is fair to say that quality of produce goes against accounting efficiency when it comes to most of our suppliers – a personal favourite was an 'invoice' written on a torn-off piece of the Racing Post which read '1 x goat – £115'.
My business partner Josie and I will meet around 10-11am and discuss the day's menus and any other pressing matters. The wine list (our pride and joy) will also get some attention. I spend a disproportionate amount of my time tasting, reading and hunting down wines that I think will make our list different – I'm sure in a few years I will reflect on this obsessive habit as something of a waste of time, but currently I am in far too deep.
Then, hopefully, a busy lunch service. We have lovely regulars ranging from creative local types to city folk who get a cab up the Farringdon Road – despite their different backgrounds most seem to agree that a glass of wine (or two) is a help rather than an impediment to a productive afternoon. Our pastry chef may also have baked some kind of afternoon sweetmeat for the day – these sit invitingly on our bar and I try not to be tempted into taking one. I usually last until about 3.15pm.
After lunch, more meetings and some of the less exciting stuff – dealing with cleaning suppliers, maintenance contracts etc. This will lead into a staff meal and then a briefing at 5.30pm. Every new arrival on the menu and the provenance of each ingredient will then be explained. You need to be on your toes in case Shaun asks you where Huntsham Farm is or how they make Tunworth.
The choice of having no choice
During the evening I'll probably be on the floor in our wine bar. We have an à la carte menu in there and it's mainly seating, so although we call it the 'bar' it isn't really one – we always thought people would just use it for a drink but everyone seems to eat. Next door in the dining room, we offer a set menu. It's £35 for a proper feast. I suppose we're not a 'no-choice' restaurant – we're 'a choice of having no-choice' restaurant – which isn't going to catch on as a term but is much friendlier I think.
At around 11pm I'll chat with the team again – any problems or things we could have done better. On my way out, I might have a quick staff beer with the chefs lurking like naughty schoolboys outside the walk-in fridge. A quick look at the reservations for tomorrow and I'm off home, almost immediately remembering something I absolutely had to do that day but have completely forgotten about.
To celebrate the launch of the One-Off List – featuring wines not available for sale anywhere else in the UK – a special dinner is taking place in the private dining room of the Grade II listed building that houses the restaurant, wine bar and shop on Tuesday 22 October.
Tickets for the exclusive eight-course dinner with accompanying wines from the list are priced at £150 each.
FIVE BEST GLASSES OF WINE IN LONDON
Here are five delicious wines I've drunk recently in five places around London. I appreciate that lists change frequently and some of these may not be on forever but hopefully you can track them down and I'm sure their replacements will be just as good.
Read more on fine wines from Spear's
Anyway, having rendered what I'm about to suggest potentially useless, I shall begin…
40 Maltby St
Along with Koya in Soho this is probably my favourite place to be in London – it shares with Koya a calm confidence about everything they do and you always leave feeling much better than when you walked in, which is kind of the point isn't it?
A great deal of guff is spoken about natural wine from its disciples and detractors – in reality, as 40 Maltby St will demonstrate, it can mean lots of things. If they have anything open from Barranco Oscuro – the highest vineyards in Europe amongst the arid plains of Granada – then drink it, it will be delicious.
Sager and Wilde
I think if you fed the words 'cool' and 'wine' into some kind of super-computer, Sager and Wilde would pop up, fully formed. That's not to say style is in any way valued over substance here, but it is just an effortlessly 'on trend' place. The list is short but perfect and very generous. This Txolina – the traditional Basque aperitif – is incredibly refreshing and will tee up your appetite nicely.
Shake Shack
In wine/restaurants, we thankfully tend to cherish the small guy wherever possible (which I am all for, being one of them) but this is an interesting example of the good that can come from two big guys with good ideas coming together.
Shake Shack, purveyors of fine hamburgers, work with Frog's Leap in the Napa Valley to produce a 'Shack Red' cabernet sauvignon. Their clout and global reach keeps the price down meaning you can have a glass of fruit-packed and very superior Californian red for £4.50 in Covent Garden.
Pictured above: the Green Man and French Horn
10 Greek Street
There are not many bargains to be had in Soho but this is certainly one – Lopez de Heredia is unique in being one of the world's great wine estates but with fair prices and fantastic second and third level wines. The Gravonia white Rioja has a complexity and depth of flavour that delivers well over its very generous price.
Green Man and French Horn
At this point on your winey peregrination you may need something sweet. For me, sweetness should be subtle rather than sickly when it comes to wine and nothing does this better than Vouvray. A glass of the graceful 'Les Morandieres' from Lemaire Fournier will set you back £4.50 and it is worth every penny.
GUILTY PLEASURE (By Spear's Emily Rookwood)
I popped into The Quality Chop House last week to corner Will on his guilty pleasure. He rather sheepishly admitted that it was Picnic Bars. Not even just one but sometimes two. Still, not as bad as Valentine Warner's love of Frazzles.
For more information on The Quality Chop House, please visit www.thequalitychophouse.com or call 020 7278 1452