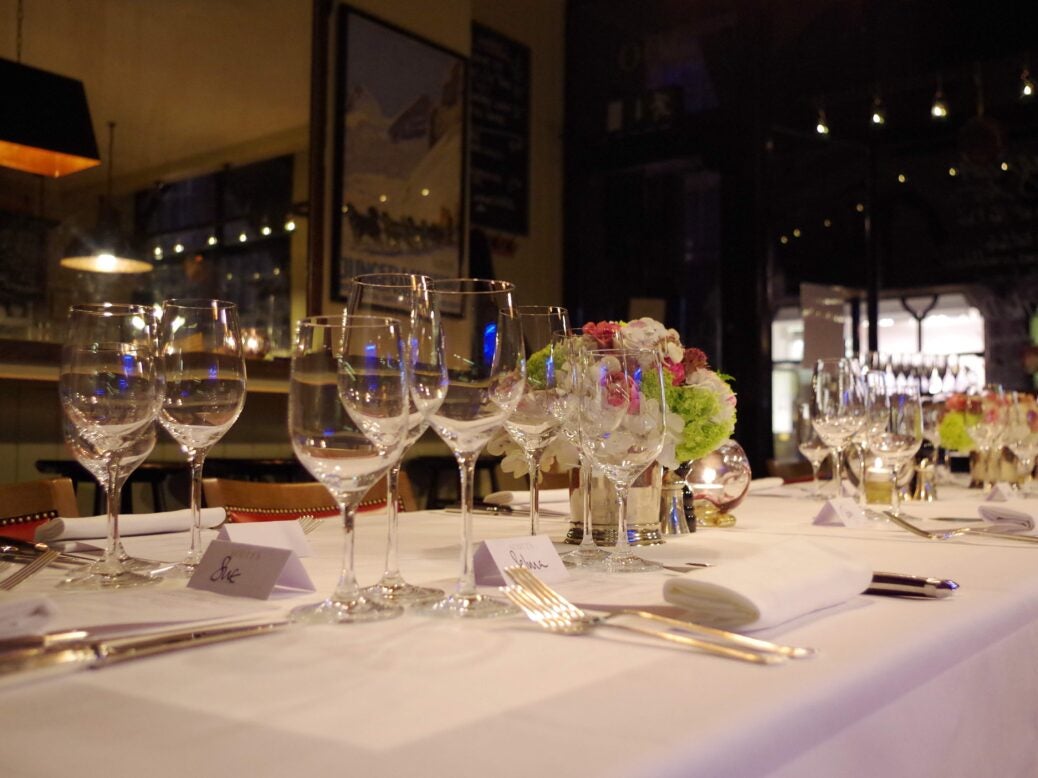 Private dining and supper clubs seem to occupy two very different ends of the dining-out spectrum – one offering exquisite service and wonderful food in an intimate but often slightly strained environment and the other a more relaxed evening with attentive but the possibility of slightly less polished service and food. The lovely thing about the Chef's Table at the Mount Street Deli is that is combines the two.
You are able to host a dinner for 12 in the cosy surroundings of the Deli – they bring in a long table to run down the length of the panelled room stuffed full of beautiful produce, vintage posters and Grade II period features.
Read more on food and wine from Spear's
It is a lovely space and because you know it is used for something else during the day you have that feeling of being somewhere after hours. It feels like one of those spaces you peer into while walking through the dimly lit streets of Paris late at night to see a small group of friends enjoying good food and fine wine by candlelight. It is rather special.
And what's more, you can have the chef and sommelier from your favourite Caprice Holdings restaurant looking after you all night. Whether you choose The Ivy, Scott's, Le Caprice or J Sheekey you are able to discuss the menu for the night and they will do their best to accommodate your every whim and desire.
Chef Director, Tim Hughes, hosted a dinner on Tuesday to show exactly how the concept will work. After a welcome glass or two of champagne, guests sat down around the beautifully set table, complete with white table cloth and elegant flower arrangements .
We were well looked after by the attentive but not intrusive sommelier and waiting staff, who were on hand throughout the meal, while Tim took care of the cooking – which is done rather ingeniously given the lack of kitchen space. This in no way impacted on the quality of food though, which was exceptionally high.
Here you have the relaxed ambience and convivial setting of a supper club but with the level of service and execution you expect from a dinner in a private dining room of a top restaurant. For groups of between 10 and 12 the chef's table offers a wonderful evening and a wonderful alternative to a conventional restaurant or dinner party.
For bookings contact ekingswood@caprice-holdings.co.uk 020 7307 5784