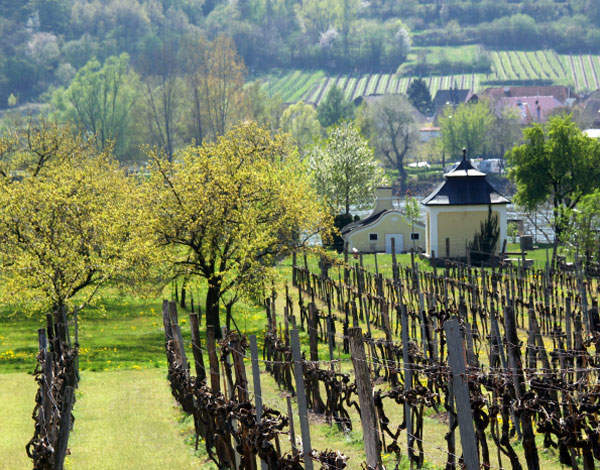 LIGHT FANTASTIC
Why is it that every time summer comes around, I find myself tasting venerable vintage ports? I am not complaining as I love the stuff, but I wish I could do it on a December day. Having said that, I remember that years ago, at a top restaurant in New York, I was served arguably the best port ever made, Noval 1931, chilled in an ice bucket. It was still gorgeous, so one must not be snobbish.
However, on a summer's day, the last thing you want to think about is port. No, I'm going to start by extolling the virtues of champagne. Apart from raising the spirits at every sip, champagne 'travels well', a distinct advantage when thinking picnics, from Goodwood to Glyndebourne. And the one I go for at every outdoor occasion is Bollinger — there is an element in the bouquet that is the perfect match with freshly mown grass (and if that does not get me into Pseuds Corner, nothing will).
So, white wines are the order of the day, although rosé can play its part and even the odd cool red, such as the Beaujolais family or those Loire Cabernet Franc wines, Chinon and Bourgueil. Increasingly, I lean to Italy for uncomplicated whites that whet the appetite. The Italians have now truly mastered the art of making tempting, fresh whites, very often from their own grape varieties, rather than resorting to clone-like Chardonnays.
Emerging markets
It is certainly within living memory that Italian whites were to be avoided at all costs, from the chrome yellow colour to the oxidised/maderised taste. Now, from the north to the south (amazingly, when you consider the climate of, say, Sicily), you are in good hands pretty well everywhere in the country. And the proliferation of serious Italian restaurants from New York to Asia and back toLondon means that importers compete to snag the best producers.
Then there are the countries that, even a decade ago, did not make it on to restaurant lists or the high street — think Austria, Greece and Slovenia, for instance. Now, even a gastropub might well sport wines that speak all these languages and you will be safe as houses if you order them. These are all no-fuss wines — some even have screw-caps, ideal for someone who forgets to put a corkscrew in the hamper. I have, in extremis, opened a bottle using a wire coat hanger, but you may not have slipped a coat hanger in with the coronation chicken.
I have nothing against white Burgundy, in summer or at any other time, but I tend to go for Chablis rather than Meursault or Puligny-Montrachet as the temperature rises, or one of the Mâconnais whites, such as Saint-Véran or Mâcon-Lugny. A personal passion is Chignin-Bergeron from Savoie — Bergeron is the local name for the Rhône Valley's Roussanne grape, which is reassuringly attractive. Pacherenc from the south-west of France has a whiff of the Atlantic, while Picpoul from the Languedoc always delivers at a modest price — Berry Bros even has the MCC's Picpoul on tap.
Restaurants with summery food usually have matching wines. The delicious, fresh, rabbit with peas and broad beans, in a herby bouillon, from Bermondsey's divine Zucca is a case in point — spot-on with a bouncy white Erbaluce from Piedmont. A lunchtime bento box at Umu is summer itself — either put yourself in the hands of the sake sommelier or opt for a dry, crisp Riesling from the Mosel. And, when working our way through the tasting menu at the Sportsman near Whitstable, quite a lot of northern Portugal's Vinho Verde can disappear in the process.
So, you should keep all options open and cheer on the horses and tennis players — but maybe not the opera singers.
Bollinger Grande Année 2004
Elegant, fresh hay nose. So 'sweet' and gentle on the palate. Caressing and vanillin. With air, you start to get that whiff of Bollinger 'saltiness' that develops further in the bottle. Put away for a few more years if that is what you like — and I do.
Bollinger Grande Année 2002
Immediately, that great 'iodé' Bollinger nose jumps out at you. More floral than the R?D 2002 (see below), tasted at the same time, although they become more similar when left in the glass. So succulent, toasty and ripe, but so bright and vivacious at the same time — a hallmark of this vintage. Totally more-ish.
Bollinger R?D 2002
Fabulous, salty, seashore bouquet, full of black, briochy fruit. Very 'sweet' and tempting. We all agreed that it is 'decadent and epicurean'. Terrific with truffles, gulls' eggs and crab. Such a long finish. Sumptuous and signature. I love the low dosage and subtle spicing. A classic of the genre.
Grüner Veltliner 2013 Terraces, Wachau, Domaine Wachau, Austria
From steep terraces on the banks of the Danube. Mineral, crisp and yet full of rich, honied flavour — appley and aromatic. Can take properly smoked salmon. (Waitrose)
Grüner Veltliner 2013
Federspiel, Weissenkirchen, Domaine Wachau
Also from the Danubian terraces. Floral, spicy and tangy. Fabulous as an apéritif and gives fresh, green English asparagus a run for its money. (Majestic)
Gavi di Gavi 2013 Fossili, Cantine San Silvestro
Dreamy white from Piedmont and the Cortese grape. A lovely almond nose and blissful, lemony crispness on the palate. Drink it at Sotheby's Café or buy it through Hallgarten Druitt.
Malvira' Roero Arneis 2012
I love the Arneis, a grape variety that had almost disappeared decades ago, but is now going strong in Piedmont's Roero district. Herby, tropical and buttery, this has real depth and a certain addictive quality. (Waitrose)
Pinot Grigio 'Quercus' 2012, Slovenia
Delicious, easy, slip-down stuff and oh, such good value. Drink it at Sotheby's Café or buy it through Berkmann Wine Cellars.
Whispering Angel 2013, Côtes de Provence
Sacha Lichine's iconic rosé, loaded on to yachts on the Côte d'Azur and consumed in quantity by connoisseurs of peachy, aromatic, zesty pink Provence, combining lovely ripeness and crisp acidity. (Hedonism Wines)
Château de Pampelonne 2012,
Côtes de Provence
That lovely, pale pink colour that is so reminiscent of the area, plus the scent of the Provençal countryside (although you may be drinking this on the beach). Just a perfect mouthful of fruit — a spirit of place wine. Drink it at Sotheby's Café or buy it through Berkmann Wine Cellars.