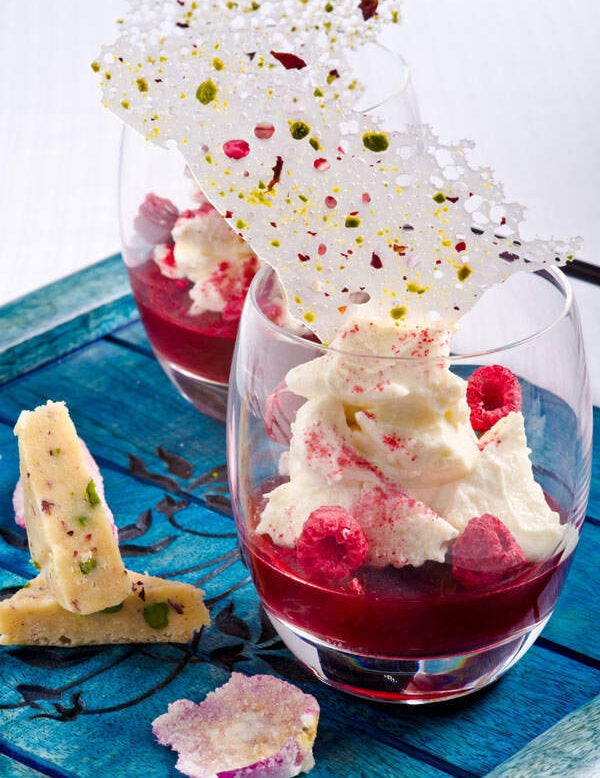 This week's guest recipe comes from Atul Kochhar of Benares and is perfect for anyone celebrating Diwali. So perfect, in fact, that they have it on their Diwali menu next week. Wonderfully simple but delicious – perfect for a celebratory dinner.
Rose-Scented Yoghurt Pudding (Bhapa Doi E Gooler Mishti)
Serves 4
Ingredients
200ml condensed milk
200ml natural set or Greek yoghurt
1 tbsp rose petal powder
1 tbsp rose syrup
A pinch of cardamom powder
Figs
Method
Whisk together all the ingredients and pour into ramekin moulds. Put these moulds in a baking tray and pour warm water in the tray almost to half the height of the moulds. Bake this pudding in a preheated oven at 150C for 40 to 50 minutes. Remove and serve hot or cold (in or out of the mould) with figs in syrup.