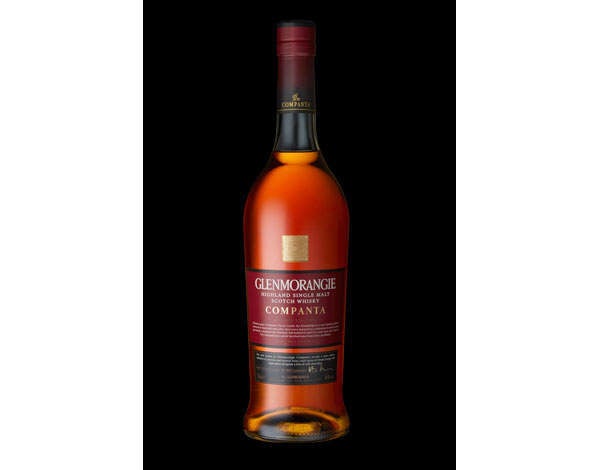 Bill Lumsden, master distiller at Glenmorangie, is as Scottish as a kilt-clad haggis caught in a Highland downpour. Nevertheless, addressing a group of drinks journalists in London this week, just a couple of days before Burns Night, he was apparently keener to dwell on the verses of Michael Jackson than those of Robbie Burns.
Bill is funny like that. But as usual he had his reasons. Glenmorangie, he explained, has just come out with Companta, the fifth in its series of Private Editions. These special wood-finished releases have been very successful – the previous one, Ealanta, in particular. (Whisky guru Jim Murray declared it the best whisky of the year.) 'So, for me, this is a bit like releasing Bad after Thriller,' said Bill.
Read more from Spear's Food Friday
Thriller, remember, sold 50 million copies and was universally regarded as a masterpiece. A hard act to follow. But Bill was relaxed. He loves Michael Jackson and happens to think that Bad is even better than Thriller, and that if Ealanta was his Thriller, then Companta will be his Bad.
Where Ealanta was finished in American oak, Companta is finished in two kinds of cask, one that previously contained Burgundy, the other a Côtes du Rhône. Once again, whisky purists will raise a suspicious eyebrow, if not hurl their Glencairn glasses into the nearest fireplace in principled outrage.
Bill's wood-finishing experiments please ordinary consumers well enough, but in the eyes of the Scotch Whisky Association, which lays down the whisky-making law, they sometimes sail pretty close to the wind.
The result? Gorgeous to look at, rich cherry-red. Autumnal, smoky, spicy. Hints of dark chocolate, sherbet, lemon. There's pencil lead in there somewhere, and something slightly fungal (in the nicest possible way). The sweetness of toasted marshmallow, the tang of balsamic vinegar.
Bad? Thrillingly.
Glenmorangie Companta is available nationwide at £69.99