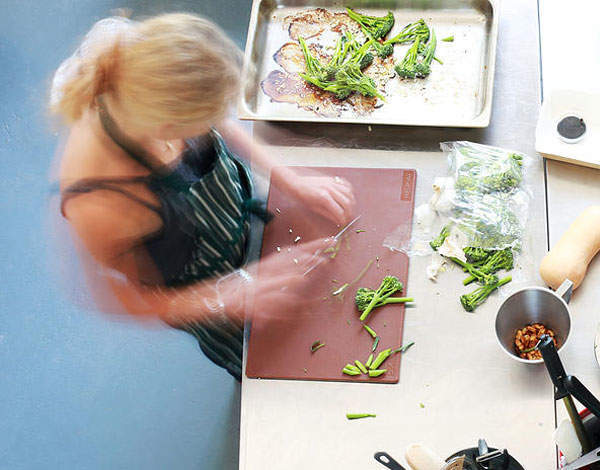 Working days are getting longer and the lunch break is getting shorter. So short in fact that it often simply doesn't exist. So if you are unable to escape your desk all day you have limited lunch options – don't eat (for me this is not an option), bring in your own or use one of London's growing number of delivery services.
There are a few that seem to be getting more attention than the others. One of those is Lunch Box London. Set up at the start of the year by two girls who met at Leith's Cookery school, it started life in their homes with the dishes delivered by bike around town. They now have a commercial space to prepare their office deliveries, which should be with you before noon.
Lunch Box London create a weekly menu and send it to you in advance. You then select the dishes you want for the following week and voila, lunches are sorted. The menus aim to be wholesome, tasty with variety. We had some samples sent to the Spear's office this week and on the whole we were impressed.
Box one contained rosemary chicken and wild rice salad with crispy Savoy cabbage, leeks, lemon zest and feta. Our gripe with this dish was that the crispy cabbage tasted a little burnt and therefore bitter. The rest was nicely balanced and the chicken was juicy not dry. A few might not enjoy the cold rice (it is worth noting that the meals are cold), but overall this was a well portioned and interesting lunch.
Box two had a pad Thai noodle salad with beansprouts, mange tout, carrot, crushed peanuts and a honey-soy dressing. With well-cooked, not soggy, noodles and fresh crunchy vegetables it certainly delivered on the five-a-day side. Again, the portion size was good and overall feedback from the office was positive.
Lunch Box London's meals come in at £8.50. I know you are paying for delivery and having a handmade lunch made with good ingredients from local suppliers, but I worry it is a tad steep considering the variety of great takeaway salads available near all big office blocks.
Snacks offered come in at £2.50 and my feeling is that the cake should have been much better for that price. However, if I was choosing to cater an office meeting or something similar, they create menus from £6 per head and that is something I would be interested in.
It is a great idea and the menus are tempting. With a little refining it could be wonderful and I have no doubt that there are many in the City who would be happy to pay a little more for the convenience, even if I err on the stingy side.
Another interesting delivery option is Deliveroo, which lets you get deliveries from established restaurants and cafes where takeaway is not normally an option. It is worth remembering that this is a delivery service, not a food service; the food you get is the responsibility of the restaurant. But with a £2 delivery charge and a huge range of partner restaurants it is an easy way to eat the food you like when you don't have time to leave the office.