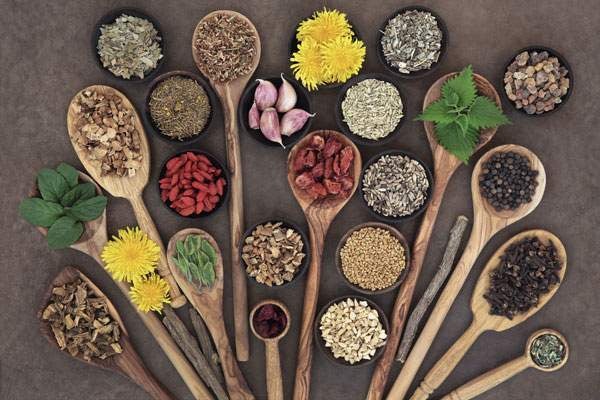 Faddy diets and superfoods are all well and good, but exactly how and when we eat is crucial — and leading clinics are offering something to chew over, says Jo Foley
Each week a new diet, regimen or eating programme comes along to help us lose weight, feel fitter and more energetic and look younger, while almost every hour a new ingredient surfaces to help us stay healthy. We are exhorted to eat raw, to eat clean, to eat five times a day or just the once. We are offered gluten- and lactose-free everything, we juice fruit and vegetables each morning, munch nuts and seeds in the afternoon, eschew all fats except butter and add turmeric to everything.
Our vocabulary has expanded almost as much as our waistlines — maca powder, goji berries, whey protein, chia seeds, spirulina, bee pollen, kale, coconut oil, acai. And in ever-growing numbers we are heading to health retreats, resorts and spas to search for the magic ingredients of a healthy lifestyle.
Throughout all this confusion, one thing comes across loud and clear: it is not just what we eat but how we process it. Any number of retreats, spas and clinics have grown up around the study of our digestion. An early proponent of this was Dr Franz Xavier Mayr and his philosophy is now on offer at numerous clinics throughout Austria and Germany, concentrating mostly on the digestive system while resting and cleansing the gut.
Food is limited to spelt rusks, broths, the odd potato, yoghurt, gallons of water and the occasional tisane. Each day begins with Epsom salts, while there is also a one-day fast in each programme. Dining takes time, as each mouthful needs to be chewed a minimum of 40 times — a practice which has a twofold purpose. First, it slows down eating habits as it has been found that we are given to gulping food rather than savouring it; next, this extreme mastication makes the food easier to digest, plus it hoodwinks the brain into thinking we are consuming more than we are.
The other Mayr stipulation is that no raw food should be consumed after 4pm as it takes more time to digest than the cooked variety, at a time of day when the body is not so active and the undigested elements remain festering in the gut overnight.
The results of such a programme of course mean some weight loss (though much of the initial loss is of water, so pounds will reappear once you return to normal eating). However, it also cleanses and detoxifies the system — it gives the digestive processes a rest and restores the balance of the gut flora while helping the body to feel lighter and fitter.
This system can be explored and experienced at various health resorts, such as Lanserhof Tegernsee in Germany and VivaMayr's two resorts in Austria. In the UK, Grayshott Health Spa in Surrey (more of which in Christopher Silvester's article on founder Simon Lowe) has introduced its own take on a gut-cleansing programme, a seven-day experience of chewing, two-day fasting and each meal (including breakfast) starting with a small bowl of sauerkraut to help activate digestion. So popular have these methods become that aficionados return each year to reboot the system and cleanse the body.
Now even more popular (not least with driven men) is fasting. Some approach this method gently through the 5:2 diet, which says that you eat normally for five days a week and then fast on the other two. This can easily be done if, on a fast day, the last meal is taken at lunchtime and then nothing other than water or a gentle broth is consumed until 24 hours later.
However, new research from the University of Southern California, under the auspices of Dr Valter Longo, shows that a longer fast can help regenerate the entire immune system, which can spearhead a host of long-term benefits such as slowing the ageing process, helping cut the risk of heart disease and delaying the progression of inflammatory diseases such as rheumatism and arthritis. And while indeed you may be able to pursue a 5:2-type fast at home, fasting for any length of time should be conducted under medical supervision.
The Buchinger Wilhelmi Clinic in Germany and its offshoot in Marbella have been offering programmes from ten to 40 days for almost 60 years. All fasts begin with a full medical examination accompanied by a series of blood tests, and guests are monitored throughout by a medical team.
Fasting is not starvation, because when you stop eating your system quickly swings into action and begins to burn the fat excesses in your body to make energy, which in turn also helps reduce cholesterol levels. At the same time, a detoxification takes place when toxins stored in the body's fat are dissolved and removed, especially from old and damaged cells, and as the fasting continues, the regeneration of immune cells begins.
Many people who fast for such periods often experience a mental clarity, which is why writers, bankers and captains of industry return to the clinic on an annual basis.
To help the fast on its way, exercise is a vital component. Just because you're not eating it doesn't mean you can't move, so at Buchinger there are a series of different exercise classes each morning, and long walks and hikes (from 5-15 kilometres) are encouraged each afternoon. When you are exercising, you are breathing more deeply, which in turn activates your oxygen intake and subsequently improves the elimination and fat-burning processes.
Perhaps, rather than embarking on the latest, newest fad diets, we need to hold fast to fasts.