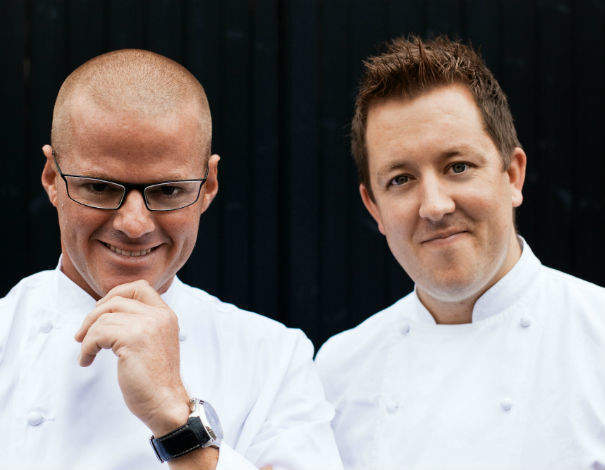 Author: Zahra Al-Kateb


London boasts a total of five restaurants in the Elite Traveler Top 100 Restaurants in the World, including The Ledbury (12), Restaurant Gordon Ramsay (32) and Amaya (92).
Two of Heston Blumenthal's restaurants have also been included, namely Dinner by Heston Blumenthal (25) in London and The Fat Duck (5) in Berkshire, which has been temporarily located to Melbourne for six months. Coming in at number five, The Fat Duck is the highest UK restaurant on the list.
Chef Jonny Lake said: 'This is just incredible news and an amazing achievement for the entire team at The Fat Duck. It's a great feeling to have been recognised by Elite Traveler's readers as one of the top five restaurants and it means a lot to all of us. We are really grateful.'
The prestigious number one spot was awarded to Chicago's Alinea for the fourth consecutive year. The three-Michelin-starred restaurant is led by Grant Achatz and offers an 18 to 22 course tasting menu.
Chef Grant Achatz said: 'I think a lot of other rating systems and guidebooks are taking note. Because, quite honestly, a lot of chefs tend to complain about the unfairness of certain systems and i think it's really refreshing to have an evaluation based on people's experience when you don't even know that they're in the restaurant.'
This year Daniel Humm was awarded the title of Chef of the Year. Eneko Atxa was awarded Young Chef of the Year, and Alain Ducasse received the Lifetime Achievement award.