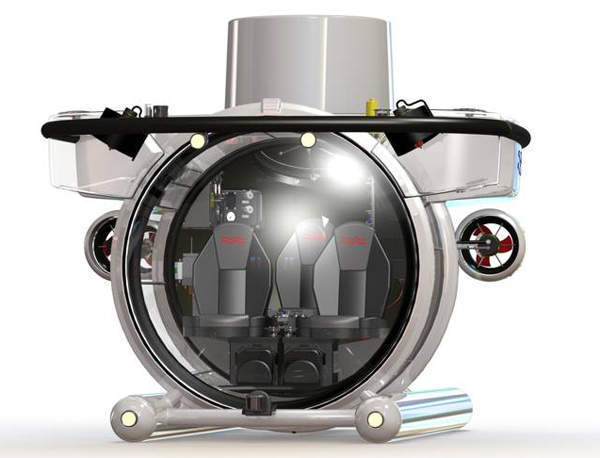 If you've ever seen Bond movie The Spy Who Loved Me, you've probably always harboured a secret desire to be a baddie – or a goodie – in a flashy submarine.
Now, your dreams have finally come true as Dutch company U-Boat Worx unveils one of the most lightweight and compact submersibles ever produced.
The Super Yacht Sub 3 is specially designed for super yachts and is capable of diving between 100 and 300 metres with up to three intrepid explorers on board.
Weighing just 3500kg and with a height of 171cm, this tiny mini sub stows away neatly on a yacht, with a special side-hatch for pre-dive checks and servicing.
Underwater, six thrusters can cope effectively with strong currents. A flexible lifting arrangement means the Sub 3 can be easily adapted to fit your existing crane set-up too.
If you're slightly feeling nervous at the prospect of being underwater for any long stretch, don't worry: You'll be plenty safe under the sea, with features including a safety buoy, drop weight and 96 hours of life support. Plus the quirky inclusion of a transferable MANTA Controller means you can even take turns driving the craft.
The interior features full air conditioning and deluxe leather seating, with an additional luxury package including an iPod stereo system and custom cool box also available. Their after sales service is apparently top notch too. Beam me down, Scotty.
Production models are available from September 2015, with prices from €1,750,000 (£1,389,000) upwards.