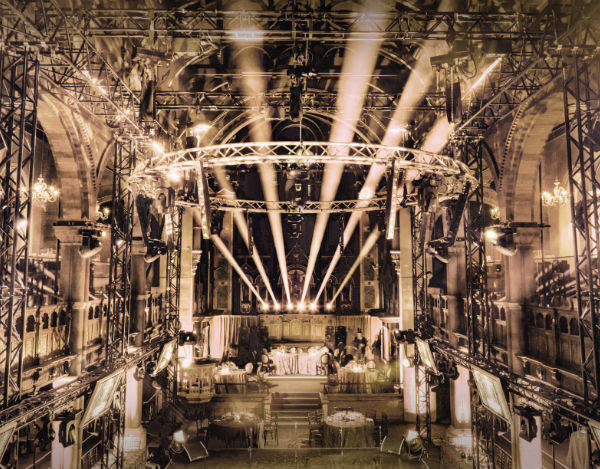 Author: Romy van den Broeke


Founded by Evelina Girling and Doni Fierro, the cabaret club is a place where dim lighting, scantily clad women and ferocious hip shaking rule. Throughout the evening the intimate stage welcomes corset wearing violinists, fast-paced routines, contorting acrobats and even marching foot guards.
The performance is split into three separate acts; 'James Bond', 'Britannia' and 'Brit Pop'. The first of these was an all-singing all-dancing take on the seductive world of Bond, James Bond. The dancers flocked flirtatiously around the (not-so convincing) Bond, who belted out classics such as Goldfinger with the help of one of the dancers. During this act every man in the audience was served a martini, "shaken not stirred", while us girls sat back and wondered where ours were.
We needn't have worried; the subsequent 'Britannia' scene was for the ladies. Placed in front of us was a cup and saucer containing a lurid orange cocktail which looked suspiciously like Royal Jelly, but tasted more like melted orange Chupa Chups.
A martini would have suited me just fine.
But, the show must go on. After marching foot guards, a dog show and a kilt-wearing drumming display came the final 'Brit Pop' scene. The best of the three, the segment constituted a nostalgic medley of British songs from the likes of The Beatles, Rolling Stones, George Michael, The Kinks and Elton John whilst the dancers flung themselves around the stage energetically.
The tickets come in four different tiers; Notting Hill is the lowest with simple access to the show and after party. Top dollar Mayfair VVIP gets you a champagne reception, a three-course menu and access to the after party's VIP lounge. Opt for a ticket that includes food, as Sophie Michell of Pont St restaurant is behind the menu. Expect contemporary takes on classic British dishes, such as roasted cod served on a bed of crushed new Jersey Royals and lamb rump with wild garlic mash, artichokes and peas.
Flick through our gallery of photos from the event.
On until the 31st May
www.thelondoncabaretclub.com