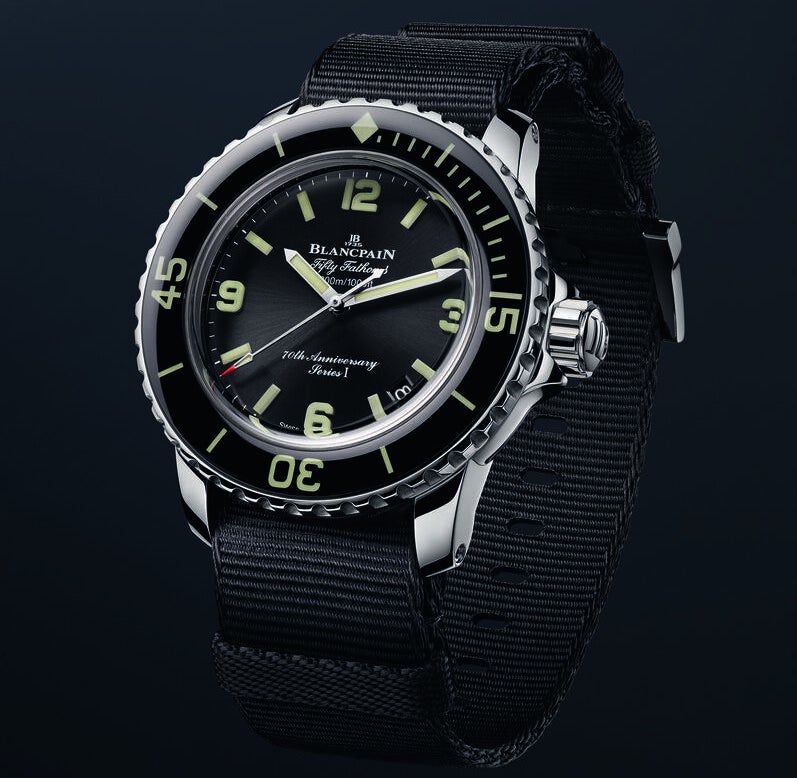 The dive watch now represents the archetypal all-purpose, sports-casual wristwatch, but in 1953 it was purely a tool, which emerged in two places at once.
On one side was Rolex, whose Submariner is among the most famous, successful watches of any kind, ever made.
Though it launched in 1953, it only made it to market the following year, meaning a much smaller brand, Blancpain, can claim first mover primacy.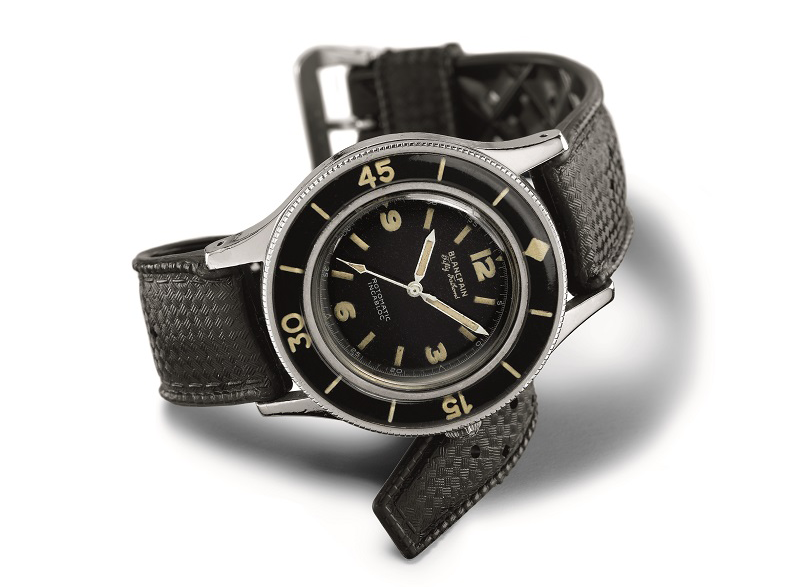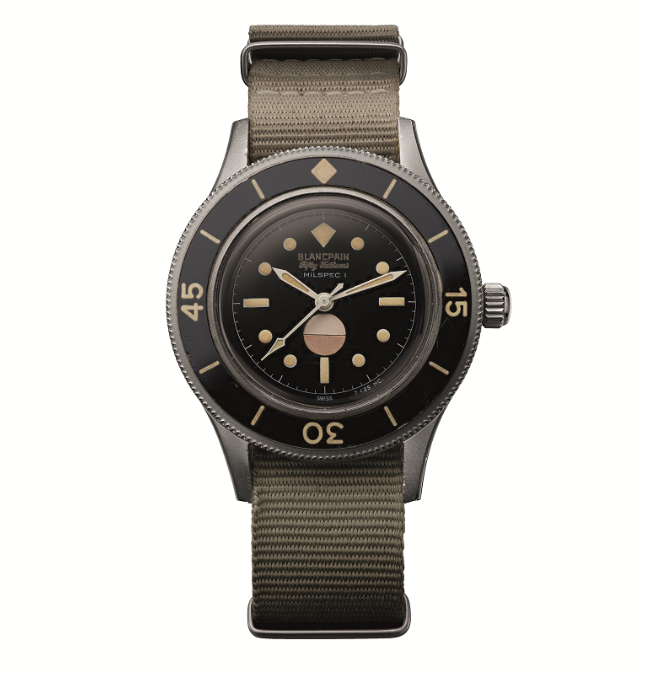 Its rather more niche creation, the Fifty Fathoms – named not simply for its depth rating (though 50 fathoms, or around 300 feet, was a fair approximation), but for its designer's love of Ariel's alliterative 'Full fathom five' song in The Tempest – did indeed enter operational use in 1953.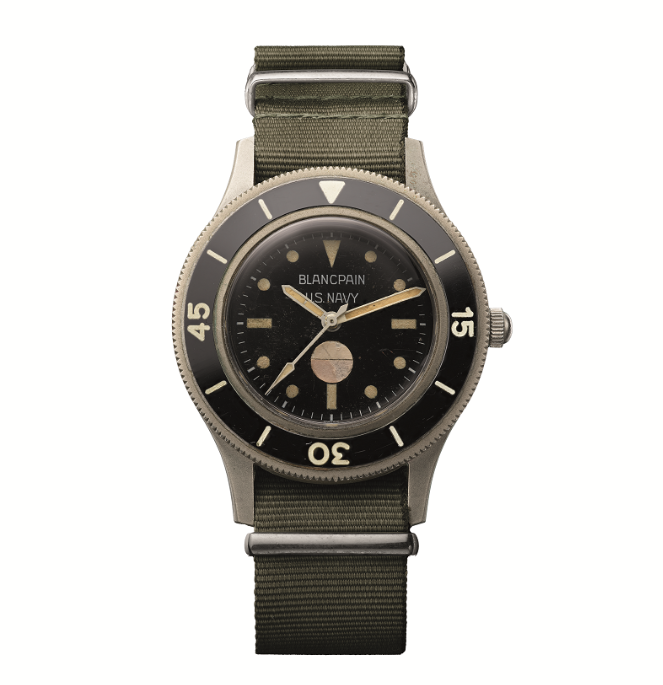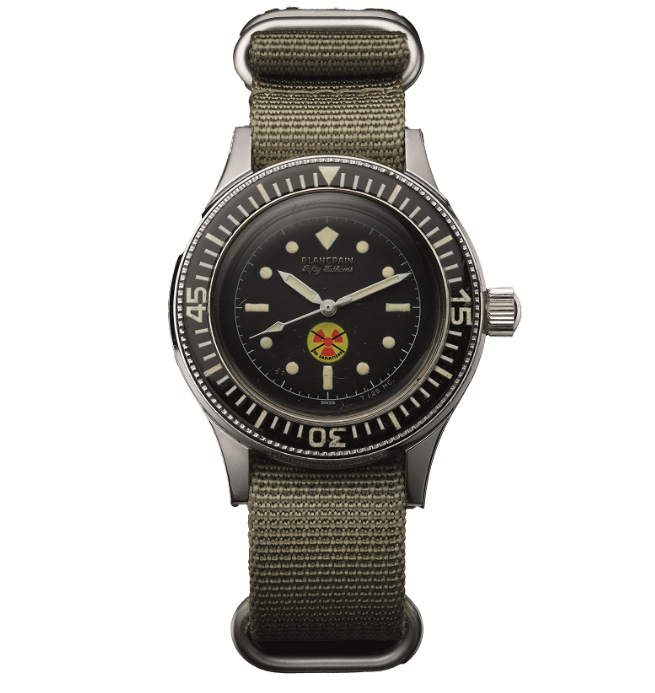 To my mind, no matter the ubiquity and dominance of the Submariner, I'd say that for true mystique, Cousteau-anointed credibility, a cracking back-story and sheer good looks, the Fifty Fathoms has Rolex licked.
It has romance and rarity, in both its vintage and contemporary formats – which means tracking down the best version can be something of a mission in itself, but is worth it.
The Fifty Fathoms came into being as the result of two circumstances converging.
The first was that Blancpain, a watchmaker founded in 1735, was then led by a keen amateur diver (and Shakespeare lover), Jean-Jacques Fiechter.
[See also: What makes them tick? Watches worn by the world's richest men]
The birth of the modern dive watch as we know it
An exponent of the novel scuba technology that had only recently been commercialised, Fiechter was well aware that a reliable underwater watch could be life-saving: he'd almost expired after mistiming a dive and running out of oxygen.
While Fiechter's sports diving informed the concept, it was a military imperative that made it viable.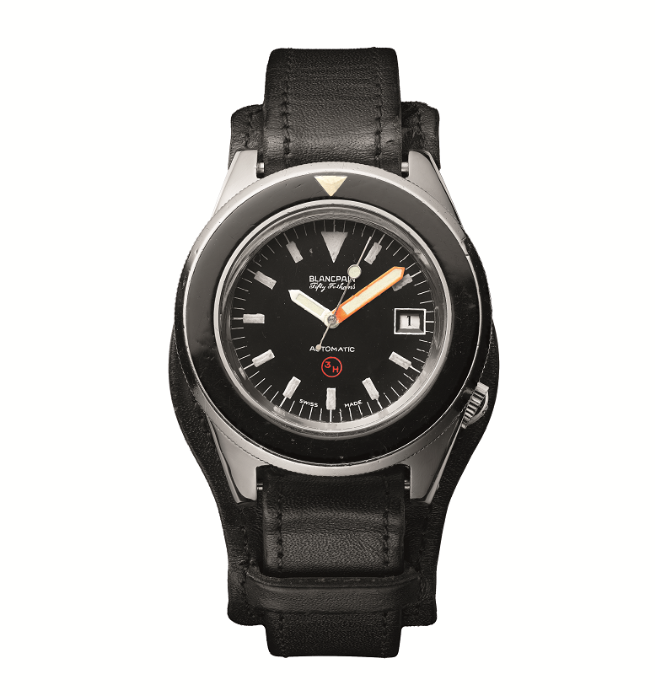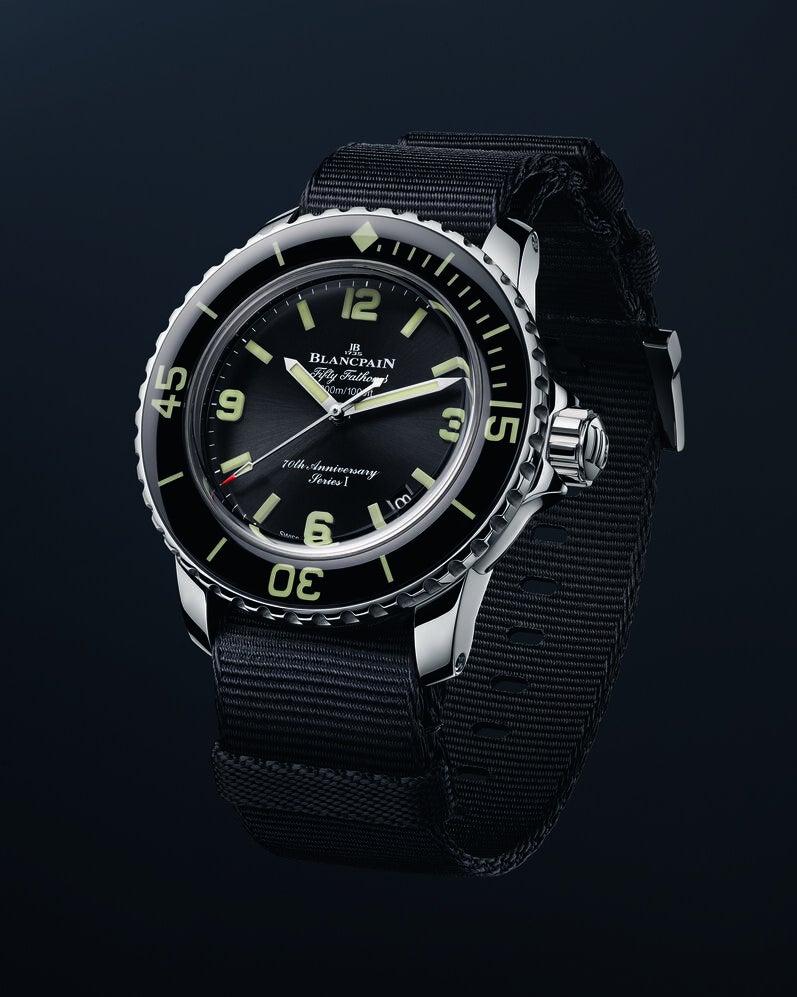 In 1952, French war heroes Captain Robert Maloubier and Lieutenant Claude Riffaud were setting up a new, elite underwater commando unit, Les Nageurs de Combat.
They needed a watch as tough and dependable as they were, and were put in touch with Fiechter via contacts in the diving community.
The duo were able to test the prototypes and advise on the design; by 1953, the modern dive watch as we know it was born.
It was of course state of the art, incorporating the elements that would become dive-watch mainstays.
It had a large, ultra-clear dial with luminous markings; a watertight case, which included patents on the methods used to keep it sealed; a self-winding movement (since hand-winding, back then still more common, would compromise waterproofing); and anti-magnetic shielding to prevent interference from diving equipment (a particular request from Maloubier and Riffaud).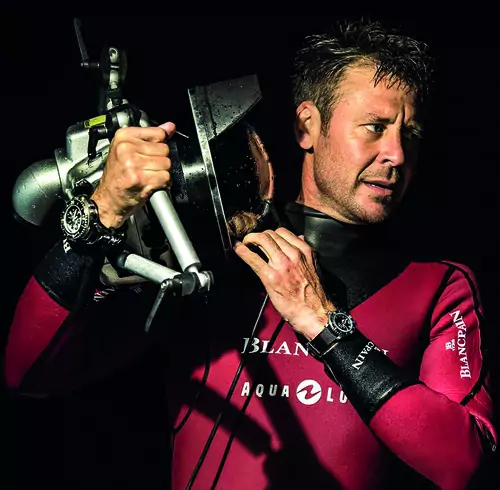 Most recognisably, it had that all-important rotating bezel, which offered a simple way to time a dive: aligning the bezel's index with the minutes hand at the start of the dive meant a diver could track time at depth as the hand progressed.
Rolex came up with the same solution, though Blancpain's design had an advantage: to turn the Fifty Fathoms bezel you had to press it down, otherwise it remained locked, preventing a knock accidentally extending the dive.
The locking bezel – usually achieved nowadays via a one-way ratchet that prevents it from rotating backwards – would become standard, but for a period it remained a patented Blancpain design.
The Fifty Fathoms was too bulky at the time to be seen as anything other than a specialist tool: it was soon employed by other military units around the world (including the US) and was sold in dive centres as sports diving proliferated, or was sometimes available to hire with your scuba gear.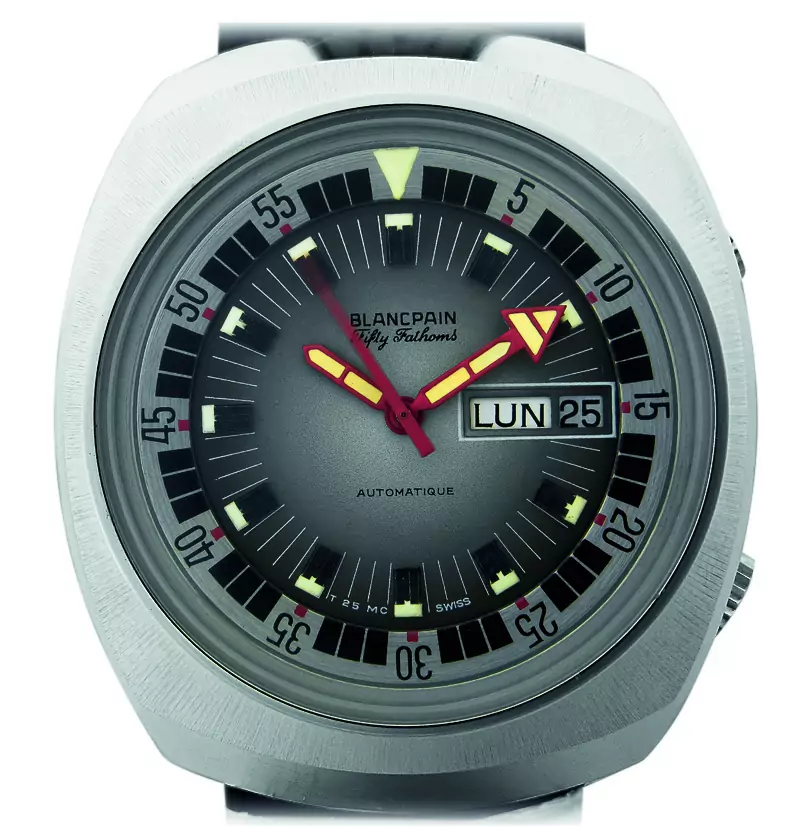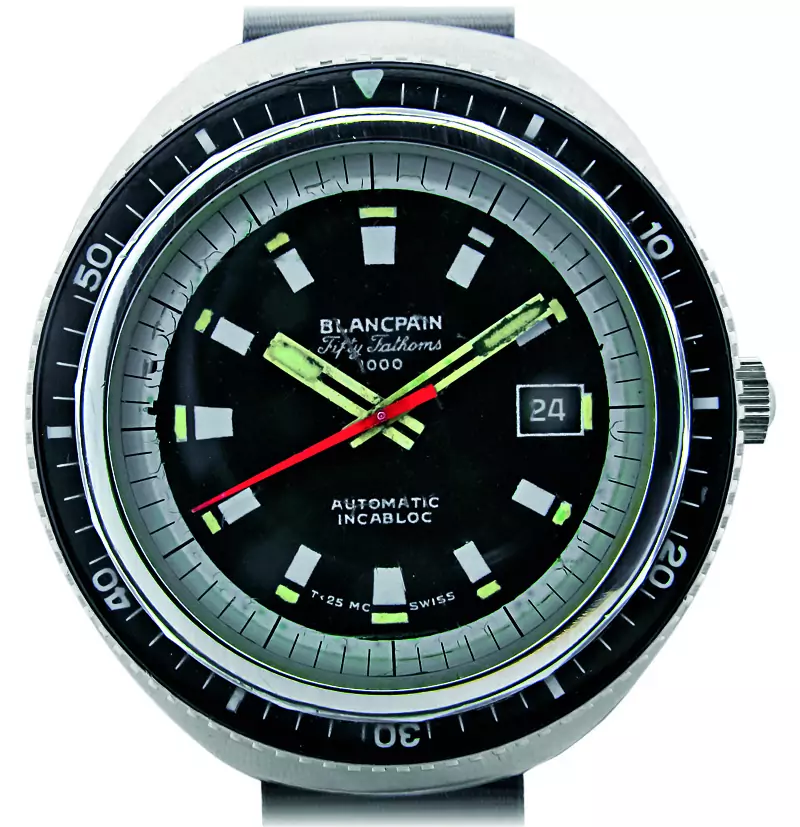 In 1956, legendary marine explorer Jacques Cousteau wore a Fifty Fathoms in his landmark documentary The Silent World, a work that had a transformative effect for the diving industry.
Blancpain was a small company mostly specialising in movement production, though it produced some more commercially minded versions of the Fifty Fathoms over time: a smaller version, the 37mm Bathyscaphe, was aimed at the civilian market, while some groovy examples emerged in the 1970s.
By then, though, Blancpain was foundering amid the quartz onslaught, and in 1980 Fiechter threw in the towel.
Blancpain's subsequent history tells a story about the modern Swiss watch industry.
[See also: The five most expensive watches ever sold]
Revived under new ownership in the 1980s, it became a specialist in ultra-luxe haute horlogerie and was absorbed into the sprawling Swatch Group (owner of Omega, Breguet, Longines et al).
In 2003 the Fifty Fathoms made its return in polished, super-deluxe form, eventually becoming a centrepiece of the modern collections, but in a perplexing array of styles.
There are gold versions, and examples awkwardly laden with tourbillons and perpetual calendars, while the 'standard' automatic version is a whopping 45mm – on-trend 10 years ago but vastly oversized today.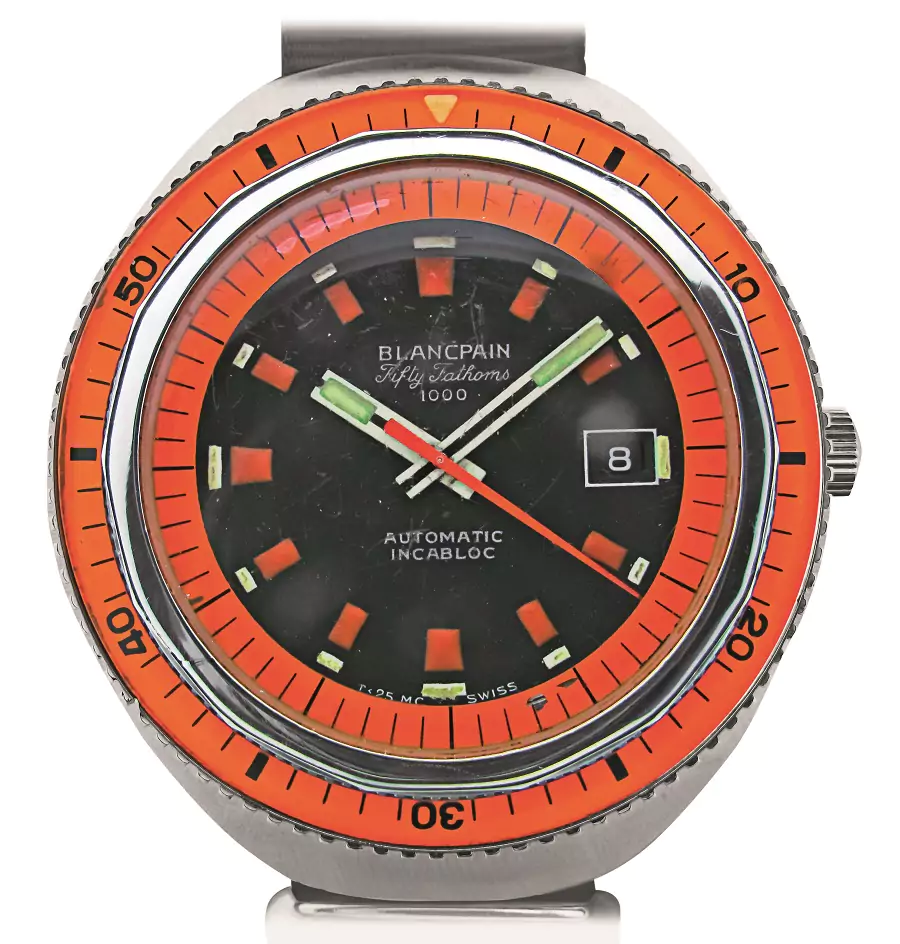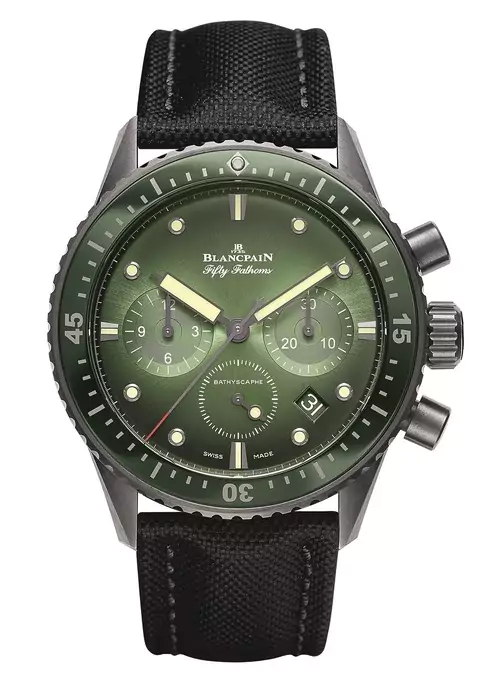 The Bathyscaphe has also returned as a range-within-a-range, meaning there are no fewer than 104 Fifty Fathoms references to pick from.
An overhaul would be welcome.
Blancpain watches are beautifully made, but I think the utilitarian purity of that first dive watch has been overly diluted amid all the lavishness, other than in a few limited editions.
For instance, in January Blancpain announced its 'Act 1' in this year's 70th-birthday celebrations with a sharp 42mm version, but made only 210 watches, which sold out instantly.
One can hope – and enthusiasts have long been clamouring – for a more focused, streamlined collection, with more seamless linking of past and present.
The anniversary year may yet bring positives on this front.
The Blancpain Fifty Fathoms Tech Gombessa… a monster of a dive watch
In the meantime, though, for true diving nuts, another interesting option arrived in February.
The Fifty Fathoms Tech Gombessa is a 47mm monster of a dive watch, and a truly modern take on the original idea.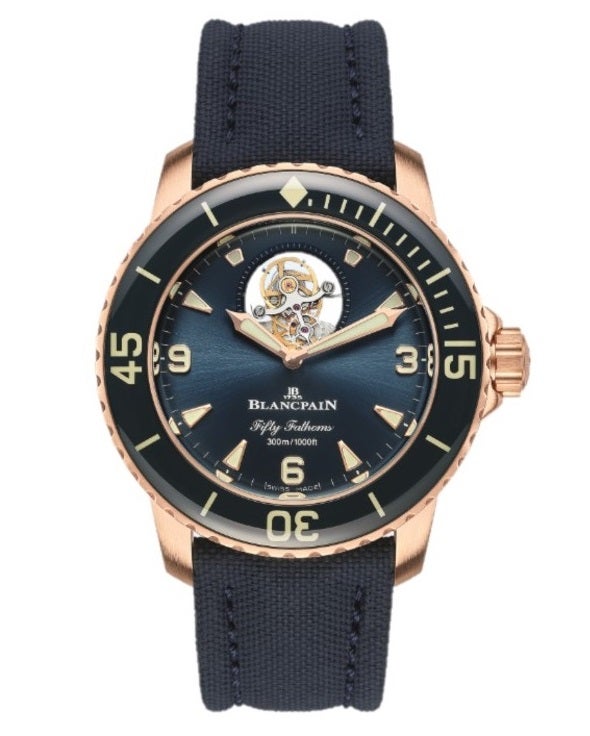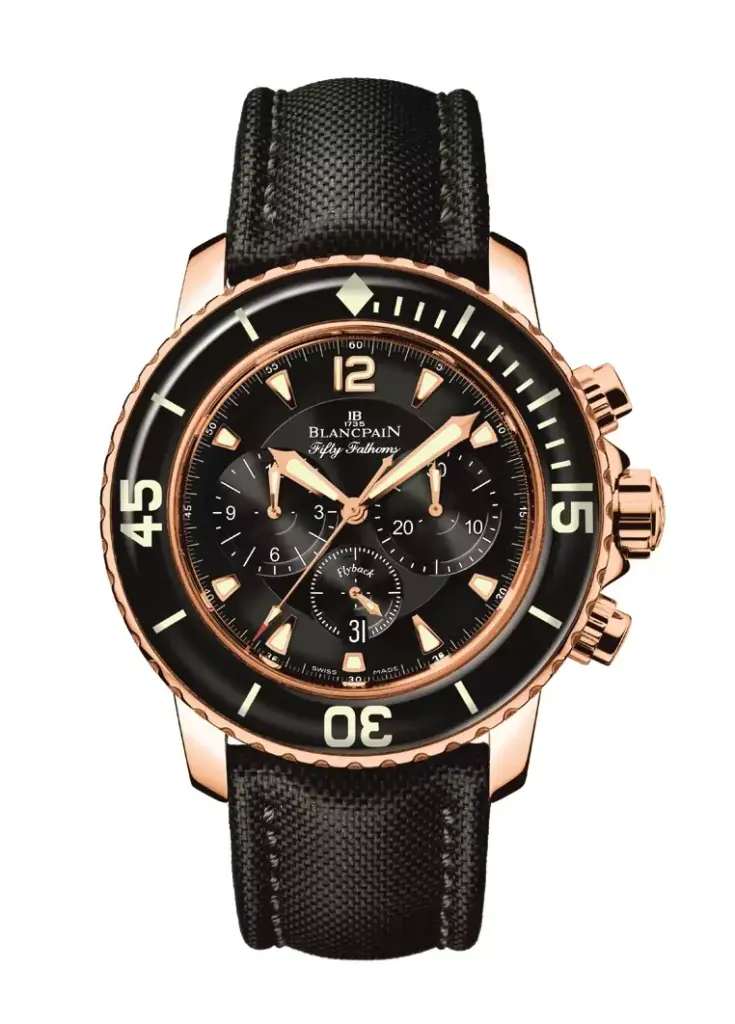 [See also: The collectors behind the surge in the rare and luxury watch market]
The none-more-black dial absorbs 97 per cent of light, for magnificently high contrast with the luminous elements; the brand-new movement is one of the most technically advanced Blancpain has made; and that legendary bezel has a new capability.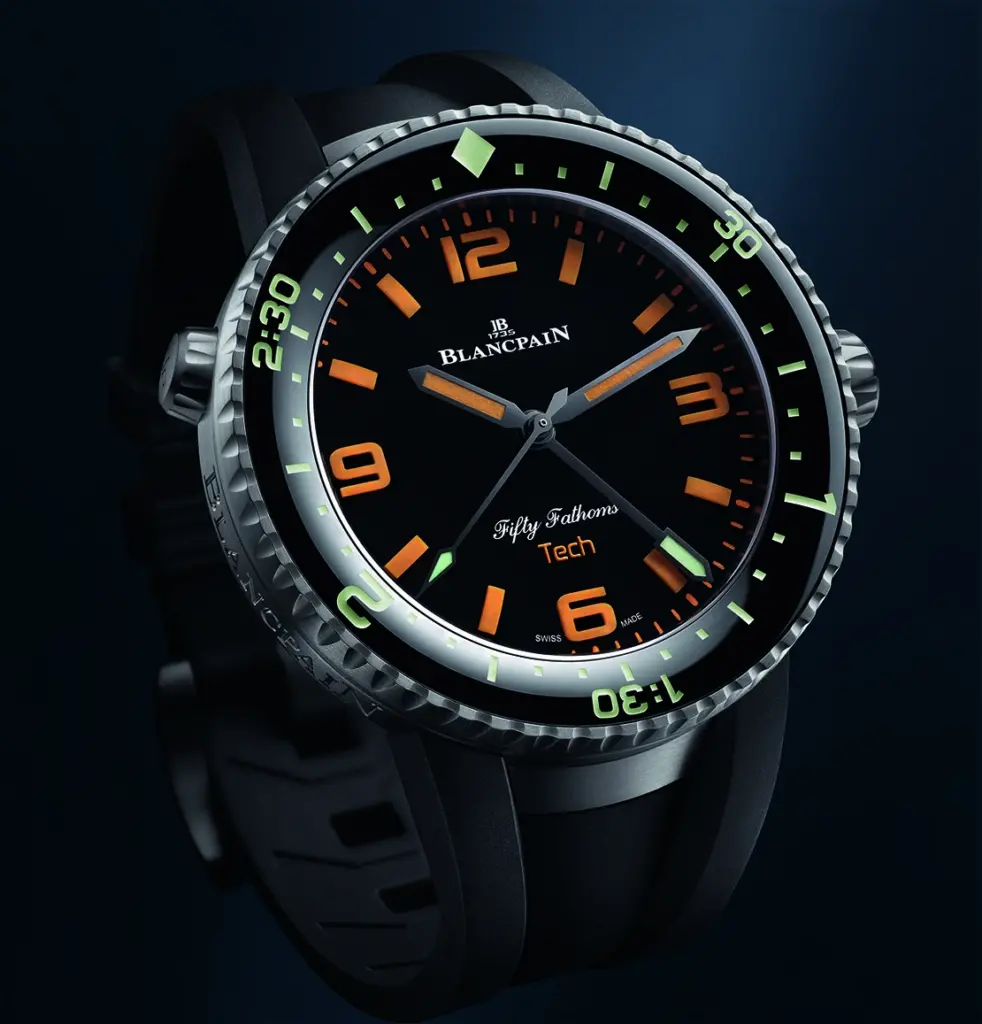 Unlike in Fiechter's day, professional technical divers can now spend several hours at depth thanks to modern rebreather kits.
In light of this, the Tech Gombessa (named after a deep-sea environmental project where the watch has been tested) has an extra hand that takes three hours to rotate, with the bezel divided into three one-hour sections.
A simple, but genuinely useful upgrade of which Fiechter himself would no doubt approve.
At £24,700, don't expect to find it for hire next time you head to the depths – though come to think of it, about the same price might snare you a vintage original.