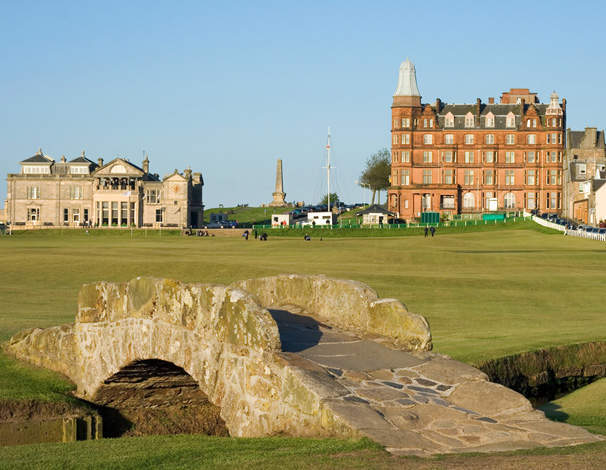 We take a look at some of the ultimate courses from around the globe.
From a chance to escape outdoors to an opportunity to unwind after a stressful week, a round of golf offers far more than just a valuable networking opportunity.
Not only that, but many of the world's best golf courses incorporate natural landscape of incredible beauty and power. Whether you favor the scenic woodland of New Jersey's Pine Valley or the dramatic windswept coast of Ireland, a round of 18-holes can incorporate some of the most impressive vistas imaginable.
Understandably, many of the world's best golf courses are also extremely selective affairs. Membership to US clubs such as Augusta or Cypress Point is elusory, with clubhouses where you can expect to find only the country's best connected players. As the actor Bob Hope once joked: "One year they had a big membership drive at Cypress. They drove out 40 members."
That said, there are plenty more spectacular international courses, such as The Old Course at St Andrews in Scotland, that are open to the public for green fees.
While some courses host an impressive number of pro tournaments, others are notable for their first rate facilities, such as Doonbeg in Ireland. This Trump-owned property not only offers a fantastic course, but outstanding facilities including on site accommodation, restaurants and spa.
From the home of golf in Scotland, to Ireland, the US, Australia and beyond, stunning links courses can be found anywhere there is an impressive coastline. Combining a mix between both the private and the public, here follows Spear's diverse rundown of some of the best golf courses in the world.