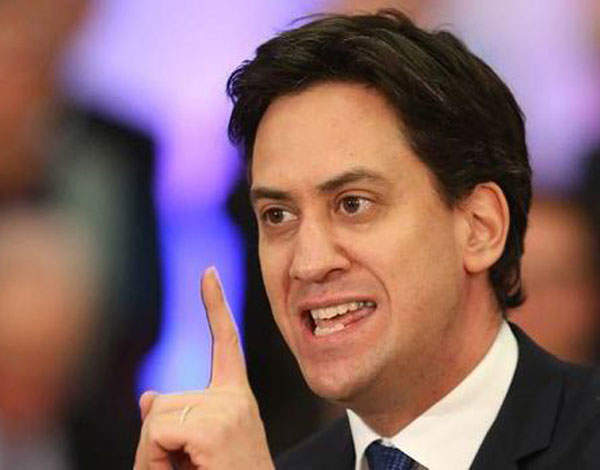 GAP YEARS
We all know weddings are fun occasions. Or should I perhaps say 'funny'. Or plain weird in some cases, and even occasionally drifting into the totally bizarre. Either way, they don't leave one opinion-less — there is just too much of the human show to leave one unopinionated, least of all one like me. And as I recently attended the curtain-raiser for another busy wedding season, I found myself in full flow.
You see, I have reached that age bracket where many men seem to wonder about wandering. We seem to have reached a point where we have more time to do so and (some of us at least) more money to do so with. And whether one is married or newly or eternally single, one of the wandering destinations of the wonder-age male is predictably the embrace of a younger woman. An ever-younger woman, in fact. Sub-30 seems the sweet spot, ideally even sub-25.
Is this too big a gap to bridge, a bridge too far, I wonder? At first, as I found myself surrounded by a growing number of such acquaintances and friends who have chosen to go 'younger' — in some cases by more than twenty years — I looked on in glee, slight awe and even admiration.
Not jealousy per se, as I felt incapable of handling such bursts of youthful abandon or any more immaturity than I already have, beyond the fact that I am neither single nor unhappy. Nor wishing I were younger, yet. These early days made me feel hopeful for and even acquiescent of these nubile additions and the youthful vigour they bring to these mostly odd-looking matches.
Daddy dearest
But as time passes, irrelevant of country, religion or marital status, these additions only too often seem to turn into mutual addictions instead, akin to a powerful (in many cases surreptitiously so) dependency. And why should it not be the case?
Most aged men aspire to be a sort of Pygmalion and many a younger girl wants to marry her dad, not realising that he will soon be more like her grandad. And hence the addictive delusion begins.
The paradox of dating a much younger woman — any gap over fifteen years qualifies for 'older' man status — is that while this is meant to make men over 50 feel 'younger', and the envy of their friends, it often has the opposite effect. As I am reliably informed, the wider the age difference, the more conscious of being 'older' you actually feel.
All she wants is for him to get younger, or at least not get any older (and definitely not poorer), and then marry her. And he initially loves feeling younger, even though he is not getting any younger. But at least he is getting some when perhaps he wasn't getting any.
But now he gets it too much, even. Plastic surgery and plastic cards help him along for a while and mostly keep the awkward questions at bay. But insecurity rapidly creeps in, and on both sides. It is now a nuclear illusions race.
He wants to make sure she is permanently happy and doesn't get bored, or at least not bored for long enough to start wondering herself. Wondering about marriage and children and why he can't make up his mind. He embraces her friends and her lifestyle, slowly shunning his own.
There are the occasional efforts to attend to his friends, but rapidly he realises that she struggles to be interested in the life, friends and discussions that are his. He is somewhat resentful but tends to blame his friends for not trying harder to bring her into the fold, for not being up to date with the latest gossip, musically trendy DJs, after-parties, fashion icons and social media outlets. She can't stop thumbing on virtual keyboards, exchanging plans and moans with other similar girlfriends, who are probably getting married.
And why wouldn't she? So did he at her age, when he was out with his parents. So he compensates with another late night out listening to music that makes him deaf(er), or at least wish he were, shouting across a table using words he doesn't really know the meaning of, attempting to gyrate (which inevitably lands him at the physio or worse), ordering ever larger bottles of alcohol as statements of virility (of which he drinks less every time on pain of possible shingles), meeting more of her friends and attendant retinue who at least can drink the booze, half of whom want to jump in bed with him to usurp the current resident, or at least share.
get the drift?
There are wonderful fleeting moments of kindness, even intimacy, when she is not texting someone else. There is the occasional dinner à deux, loving touch and look, just enough to keep each other hooked.
He pops a pill, if not a knee, trying to keep fit, she plans yet another best friend's wedding as she is getting nowhere with her own anyway. He starts to try to 'see' his old friends on the sly, she her young ones.
Neither seems very happy, neither seems true, both grow resentful: him of not being his old self, her of not being her young self. She wants marriage and children; he may not be so keen for a second or third round of nappies and prolonged periods of enforced abstinence. After all, these may well be primary reasons he finds himself in this relationship in the first place.
Ultimately, only too often the plastic fixes fix less and for less long, the veneer wears off and what is left is the naked truth from which both tried to hide all along, someone old with someone new, someone wanting commitment from someone shy of the pew.
It is not as if I feel these relationships can never work — on the contrary. But they are definitely hard work, harder than the lenses of early lust allow them to see. They need impetuosity, not too much plastic and dwelling on to have the chance of a happy outcome as the one I witnessed the other day. Just do it as they say, with or without a prenup. But in truth perhaps the answer is written on the steps before they board this roller-coaster ride: Mind the Gap.
2015 TERROR
Picture the scene: Downing Street, May 2015. The British public has, in a moment of madness, handed Ed Miliband the keys to Number Ten.
Cut to London's more salubrious districts, a few months later. After all the complaints about foreigners and their bad habits, bad karma and bad money (which we were happy to take), the most successful immigrants who brought their fortunes here have gone. So, the rich ones have vanished. And the bright ones too, because Miliband doesn't like too bright ones — makes the others feel inadequate.And the creative ones, because they stand out. And the profitable ones, because they won't be so any more.
This is a fairly desiccated prospect for the rest. That will make for many fun nights around the log fires. Britain's growth industry will be candle-makers, helping to keep offices and homes lit during the winter months. Chimney sweeps will make a strong comeback.
And we will be able to find affordable communal housing on Eaton Square, as the mansion tax will have enabled the government to buy up all the then derelict properties abandoned by their fleeing owners.
HMRC will initially be the most staffed government department, until the 90 per cent rate results in its closure as there will be no revenue left to tax and the only tourists visiting will be from North Korea on a sentimental trip to be reminded of the 'old days' before their counter-revolution.
Yes, the Democratic People's Republic of Great Britain awaits. Less Scotland, of course — but that's another story entirely.