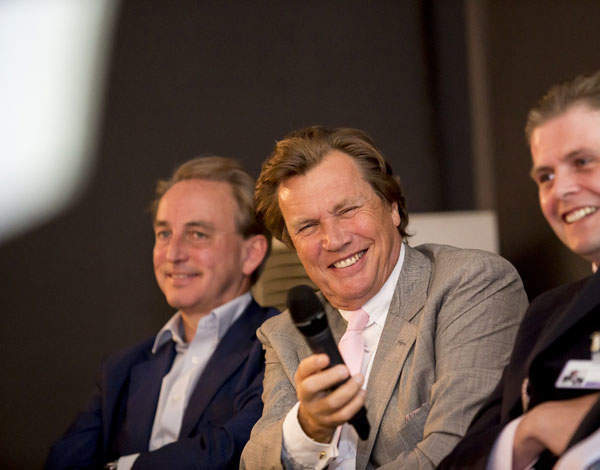 Spear's has never been afraid of quick-witted, silver-tongued arguments, so naturally for our annual breakfast event at Masterpiece London we brought together some of our sharpest friends to chew over which was the masterpiece of Masterpiece.
Each member of the panel, which consisted of David Linley and Alex Isaacs of LINLEY, Theo Fennell, Philip Mould, Loïc Le Gaillard of Carpenters Workshop Gallery and Michael Goedhuis, chose a work from their own stand and one from someone else's, and in true balloon-debate style argued it out.
The debate, which was in association with Monica Davis Property, produced some clever cracks and witty retorts (all in the best of humour, of course). Theo Fennell joked at the expense of Philip Mould, who had chosen a painting as his masterpiece, that 'I trained as a portrait painter but I now make jewellery because it's much harder.'
However, Philip had the last laugh: the audience voted his object – George Romney's study for a portrait of Emma Hamilton – as the masterpiece of Masterpiece.
You can see all the objects the panelists chose here and photos of the panel and our guests here.