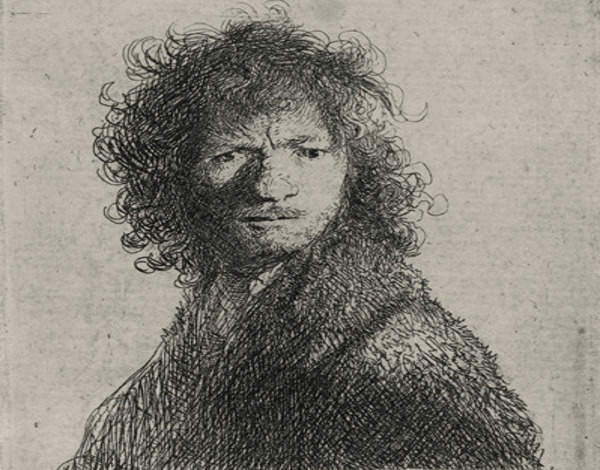 More people are buying multiples because actual art-objects are becoming increasingly expensive
It's only a change of name, but it says a lot more. Sotheby's is holding its first London Prints & Multiples sale tomorrow, which is a lot snappier than its former'name: Old Master, Modern and Contemporary Prints.
This reflects a recent prominence, in fairs and galleries, of sales of multiples: limited-edition prints produced and signed by the artist. But the auction also shows that the art market is being split even further between the billionaires paying record prices for top works and collectors of more modest means, out of whose grasp first-rank pieces are slipping.
I suggested to Severine Nackers, Sotheby's head of prints in Europe, that multiples were more popular than ever now (there is an editions stand at Frieze and a whole fair, Multiplied, devoted to them),'but she politely demurred: 'Are they? I think they've always been popular. Already in Rembrandt's time they were popular. It's a way for him to put his name out there. It was an art for him and it was for Picasso too.' (The British Museum's recent show of Picasso's Vollard Suite of prints was rapturously received.)
Both of these artists feature in the sale, Rembrandt with a 1630 etched'self-portrait, frowning (est '5,000-7,000, pictured above), and Picasso with a single-owner collection of ceramics.
But Nackers does agree that more people are buying multiples because actual art-objects are becoming increasingly expensive, with records falling as international buyers and cheap money boost the scene. (Spear's has extensively covered this.) 'If you want to own a Picasso painting, you need to be extremely wealthy, but for three thousand pounds you can buy a print, which he signed and named himself and was involved in and put his hands on.'
Multiples, as well as soaking up the interest from those driven out of the top flight, entice younger collectors too.
It's a scream
In the sale, Nackers said her favourite work was Edvard Munch's Melancholy (est''550,000-750,000, pictured below), where a downcast man sits staring at a turquoise sea. (I can't say I particularly like it, but I thought whoever bought The Scream for $120 million was mad.) 'It's one of his earliest woodcuts and one of his most remarkable colour prints,' says Nackers. It's rare too: only seven are in private hands. (Another 35 are in museums, thus will never be sold.)
'This year is the 150th anniversary of his birth,' she said, 'and there's a big exhibition in Oslo and another one in Zurich, which focuses on his prints. The Oslo one is followed by [an exhibition of] his print oeuvre.'
For my money, Basquiat's untitled screenprint (one of nine artist's proofs, pictured below) of a skull in white lines against a black background, with proper physiognomic'names, is worth a bid: lacking the hysteria of his large canvases, it's a bleak little joke.
Update: No sooner do I publish this blog than my inbox tells me that the National Portrait Gallery are selling limited-edition'prints of some of its pictures.