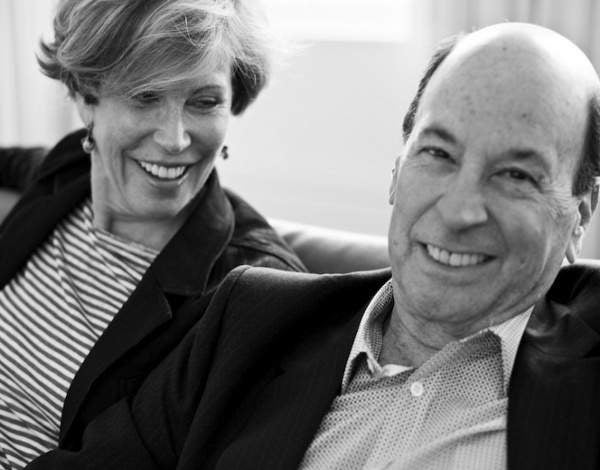 Texts on collecting art tend to the pious (and thus dishonest): one only collects for love! tends to be the message. Ethan Wagner and Thea Westreich Wagner's new book, Collecting Art for Love, Money and More, is thus admirably frank from its title downwards. When they talk of 'ample rewards', they have a broad haul in mind.
The first chapter acknowledges 'the thrills' of collecting, but isn't starry-eyed: 'There are collectors who display, to their peers and other art world players, shallow understanding, herd instinct and susceptibility to what's fashionable.' The Wagners add that, true as this may be, these collectors still don't want to hear it. Immediately, then, the Wagners gain points for openness.
What I like is their plural approach, looking beyond the poles of love and money. Collectors are notably driven by 'the desire to share one's collection with friends, fellow collectors, the art community at large and even the general public'. That phrase 'the art community' is important: collecting is both personal and communal, which is again an added dimension to an otherwise egotistical subject. (Of course, this can be to show off, for which see above.)
The rise of the private museum (as we have covered in Spear's) is a good topic to feature because it is driving sales and discussions (eg Art13's private museums forum). The Wagners' view is right, about how large spaces need large work and how subtle pieces get ignored, which is a problem I frequently mention in the context of the rise of the art fair, where only the noisy thrives.
Too much advice!
The Wagners are art advisers, a proliferating breed, and they are not afraid to reveal some of the awful clients they've had: the wife who, when asked what she liked in art, replied, 'I like flowers.' (They tartly add, 'As an aside, the couple later divorced.') They also cite positive client experiences, clients who have been engaged, had their own taste. Another bitter tale is of a collector who flipped a Judd they had secured for him, which damaged their relationship with the gallery.
But while the Wagners (pictured above) try to place the burden on the client – 'an art collector's personal taste… is a large part of what makes a collection individual' – one of the major problems for art today is the rise of the generic collector, who consults an art adviser and receives an identikit collection, per the adviser's standard parameters and what's currently 'in' in the market. (Obviously I do not speak about the Wagners in particular here.) Many collectors have no taste nor are interested in developing any: they want a greatest hits collection.
Christie's have spun them as 'Medici collectors', who want the best of everything, or in other words buy broadly but not deeply, but this is deeply depressing. Consider the fairly successful hedge fund manager's home: I'd guess a late Picasso, a Calder mobile (stabiles less kookie, you see), a bad Warhol, a slashed Fontana, a Richter squeegee painting. If they're more adventurous and their adviser better plugged in, you could get a piece of video work. The art may be good, but the collecting philosophy (such as it is) is bad.
Those collectors aren't interested in this book, but those starting out, unfamiliar with the art world, with limited money but curiosity and decent taste and intentions, should be. The sections on investing in art are likely to be curious signs of a remote world for them, rather than first steps to art-tycoonism, but there is plenty else here to chew over. One should not neglect to say that it is a nicely-produced book, too, with generous illustrations. This is certainly a beginner's book (if written by experts), but no weaker for it.
Collecting Art for Love, Money and More by Ethan Wagner and Thea Westreich Wagner is published by Phaidon (£18.99)