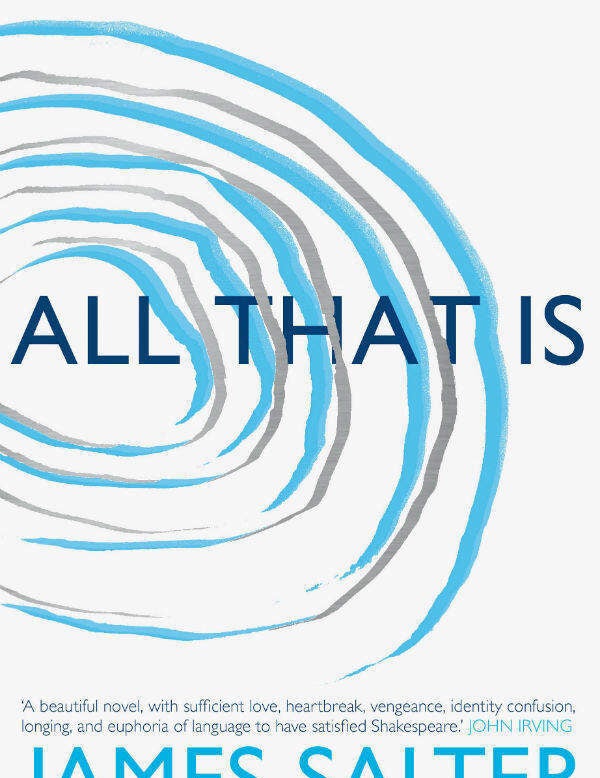 From classics by Jane Austen and Charles Dickens to Mark Twain and Ian McEwan, there are certain novels that are on everyone's 'to read' list.
But if you had to tip a contemporary book most likely to gain 'classic' status in years to come, who would you choose? Which books of today will make it onto 'must-read' lists in 2080 and join the eternal works of Hemingway and Orwell in the literary world?
Spear's asked a selection of authors, booksellers and reviewers to tell us what titles they think are destined to become classics.
Featuring titles penned by Booker Prize-winning writers, our list of future classics includes a range of moving, intelligent and absorbing books, all of which left an imprint on the author.
Here's our list – what would you add?
The Patrick Melrose Novels by Edward St Aubyn
Philip Womack, novelist and reviewer, recommends The Patrick Melrose Novels sequence as a future classic. His book, The Broken King, first in The Darkening Path trilogy, will be published in June 2014.
A unique collection of books, The Patrick Melrose Novels chronicle the life of aristocrat Patrick Melrose. Made up of five novels – Never Mind, Bad News, Some Hope, Mother's Milk, a Man Booker finalist, and At Last – the collection has been hailed as a masterpiece.
"These brittle, brilliant novels chart a movement from the depths of gilded despair to the glimmers of light and hope," writes Womack. "St Aubyn captures with merciless wit the foibles and fallacies of the upper and upper middle classes."
The Knife of Never Letting Go by Patrick Ness
Jo Anne Cocadiz, Children's Books Buyer at Foyles, recommends The Knife of Never Letting Go as a future classic. Cocadiz judged the Costa Children's Book Award in 2013.
Written by award-winning novelist Patrick Ness, The Knife of Never Letting Go is the first book in the Chaos Walking Trilogy, which is set in a dystopian world where all living creatures can hear each other's thoughts.
"The Knife of Never Letting Go is beautifully written and lays down the foundation of this brilliant and heartbreaking series," writes Cocadiz.
"The voice of Todd Hewitt, the series' main protagonist, is what drives the novel – a modern classic that effectively re-envisions the cacophony of today's communication age where people struggle to create original thought while being constantly bombarded with anyone's and everyone's opinion."
A Place of Greater Safety by Hilary Mantel
Philip Womack, author of The Liberators and The Other Book, recommends A Place of Greater Safety as a future classic.
Written by double Man Booker prize winner Hilary Mantel, A Place of Greater Safety takes readers back to the time of the French Revolution, following the lives of three revolutionaries. Originally turned down by publishers, the novel is now said to be one of Mantel's greatest.
"I read this before Wolf Hall, which everyone will recommend, but I think this is the better book. Set in the French Revolution, it's almost supernaturally absorbing, intelligent, vast and vivid," writes Womack.
The Luminaries by Eleanor Catton
Rachael Beale, Website Managing Editor for the London Review of Books, recommends The Luminaries as a future classic.
Set in New Zealand in the 19th century during the goldrush, The Luminaries follows the character of Walter Moody, who has come to win his fortune from the New Zealand goldfields. A gripping page-turner, the novel won Catton the Man Booker Prize in 2013, making her the youngest ever person, and only the second from New Zealand, to win the accolade.
<p>"Detractors of Eleanor Catton's Booker prize-winning The Luminaries might argue that in adopting the form of a 19th-century novel, a bid for classic status is vulgarly evident," writes Beale. "But the content and style of The Luminaries is in perfect harmony with its (impressive) form, embodying many elements of the truly classic: timelessness, innate truthfulness, exploration of the human condition, forceful and fresh language.
"This intricately structured exploration of "mirrors, tenacity, instinct, twinship, and hidden things" through the characters of a 19th-century gold-prospecting town in New Zealand is both an impressive achievement and properly moving."
Memorial by Alice Oswald
Author and reviewer Philip Womack recommends Alice Oswald's haunting poem Memorial as a future classic.
Winner of the Warwick Prize for writing, British poet Alice Oswald's Memorial is a reworked version of Homer's Iliad.
"This boils The Iliad down into a crystalline, beautiful series of deaths and similes," Womack writes. "It makes out of a classic something that is in a class of its own, and will resound in the years to come."
All That Is by James Salter
Philip Blackwell, founder of Ultimate Library, recommends All That Is as a future classic.
James Salter's first novel for 35 years, All That Is examines the complexity of human relationships, following the life of protagonist Philip Bowman, who at the end at the Second World War becomes an editor at a prestigious publishing house.
"It's brilliantly written, each chapter is a gem," says Blackwell. "It's his life through dinners and book deals. It's just beautifully written and there's a real poignancy to it."