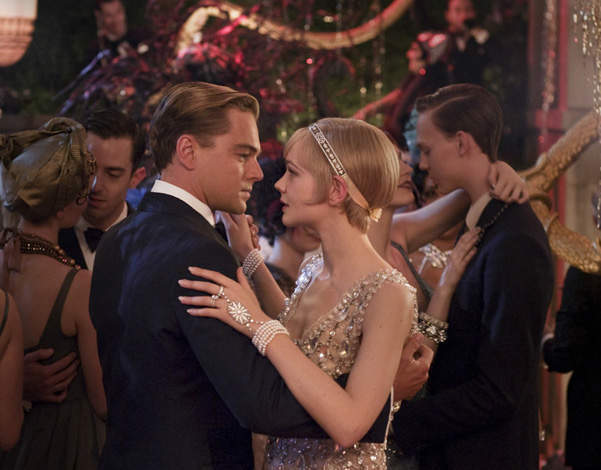 Author: Aoife Moriarty


With news that Steven Spielberg is to direct the movie version of Roald Dahl's classic children's novel The BFG, the question begs: What creates a truly successful novel-to-screen transition?
Is it a film that stays doggedly loyal to the author's text or one that reimagines it completely for a visual and sonic medium? Or is the trick to veer away from adapting already beloved books to avoid the catcalls and criticism of fans?
Not if you're Peter Jackson, who created a highly successful movie trilogy based on J. R. R. Tolkien's The Lord of the Rings or Warner Brothers, whose Harry Potter film franchise is one of the most lucrative of all time. But perhaps more so if you're Ron Howard, who directed the commercially successful but critically panned The Da Vinci Code, based on the 2003 blockbuster novel.
Spear's asked prominent figures in the worlds of film, academia and publishing to tell us what their favourite literary adaptation is and why – with some very interesting results. But what would make it onto your 'all time' list?
Ben Roberts, Director of the BFI Film Fund – The Remains of the Day
Not only a favourite book of mine, but a very special and underrated film. Kazuo Ishiguro's novel is stunning: richly layered and complex in how it reveals its secrets and ultimate tragedy. RPJ and Merchant/Ivory pulled off a real feat in the adaptation, wrestling with the book's unreliable narrator (very difficult onscreen) and delivering a devastating account of the worth and waste of life.
Perfect performances (Emma Thompson radiant and Hopkins still carrying a little bit of Lecter in his mannerism) and magical music and photography. Oh – and Christopher Reeve. I just love it!
Josh Hyams, Head of Development at Revolution Films – Adaptation
I would choose Adaptation. Who would ever have thought that Susan Orlean's The Orchid Thief could reach the screen in this form.Luckily Charlie Kaufman and Spike Jonze did. The film shines a light on the process of creative adaptation itself. It puts the self pitying writer at the centre of the story and actually dramatises the immense folly of over-cranking an adaptation as it reaches a fittingly bonkers climax.
Adam Freudenheim, Publisher, Pushkin Press – The Conformist
A seminal film, Bertolucci's very best according to my film friends, based on the 1951 novel by one of Italy's best-known writers of the post-war period, Alberto Moravia.
The film is visually stunning, with a huge number of arresting images of Rome's fascist architecture among other things. The sound and music though very much of its time also incredibly memorable. You won't soon forget this tale of a conflicted young man and how and why he's drawn towards fascism – Jean-Louis Trintignant who plays Marcello, the film's lead, is fabulous.
Josh Spero, Spear's Editor – The Godfather
Oddly, it's The Godfather (1972) – it's a trashy, pulpy novel, written without inspiration and full of clichés (or at least things which would become clichés), but on the screen it's a masterpiece: subtle despite the violence, careful, well-characterised. It's the rare example of a book which becomes better on screen.
Matthew O'Donoghue, Waterstones Publisher Liaison – A History of Violence
So many of my favourite films have been adaptations, often without much fanfare (Die Hard (1988) is based on Nothing Lasts Forever by Roderick Thorpe). The one that ties up the individual brilliance of each medium in telling the same story in a rich, yet radically different way, for me is David Cronenberg's film adaptation of A History of Violence (2005) by John Wagner and Vince Locke.
The combination of beautiful cinematography, understated direction and career best acting by Ed Harris, Mario Bello, William Hurt and Viggo Mortensen highlights the necessity of collaboration in films, the participants becoming more than the sum of their parts, while the graphic novel (despite being a collaboration between an artist and a writer) celebrates the purity of vision of the truer "auteurs". That it might be the most brilliant and brutally violent film about identity, the self and redemption since Robocop (1987) doesn't hurt either.
Dr Sarah Dillon, Lecturer in Literature and Film, Cambridge University – A Clockwork Orange
My film recommendation is Stanley Kubrick's A Clockwork Orange (1971), adapted from the novel of that title by Anthony Burgess, published in 1962. A disturbing vision of a future dystopian society riven by adolescent violence, Burgess' novel remains inaccessible to some readers due to the bizarre slang in which it is written.
In a rare victory in the literary-cinematic contest, Kubrick's film does not disappoint nor betray Burgess' novel – it eclipses it. Most poweful is the film's use of music – with its sonic power, the film engages with the musical themes of the novel in a way in which the written word cannot. It takes full advantage of its medium by adding to its visual track a startling choreography of violence, therefore fully exploiting the potential of film as a sonorous and visual form of art.
Professor Deborah Cartmell, Centre for Adaptations at De Montfort University – The Great Gatsby
Adaptations ostensibly prove, a la Jay Gatsby, that of course, you can repeat the past. If I were to choose a more recent adaptation, then it would have to be Baz Luhrmann's The Great Gatsby (2013). While the 3D of the film has been compared to viewing a cardboard cut out, I was swept away by the extravagant images, excesses which were clearly trying to outdo those described by F. Scott Fitzgerald himself, as this director, like Gatsby, seems hell bent on repeating the past.
I'm also intrigued by recent adaptations' obsession with the author as hero. Here Fitzgerald and his reserved and disapproving narrator, Nick Carraway, are merged into a single figure: a recovering alcoholic attempting to purge himself of his memories by a conscious repetition of the past. I like the film too, because it's clearly not presenting itself as an adaptation of a single novel, but an adaptation of numerous films, from the musical extravaganzas of the Golden Age of Hollywood, to Titanic and William Shakespeare's Romeo and Juliet.