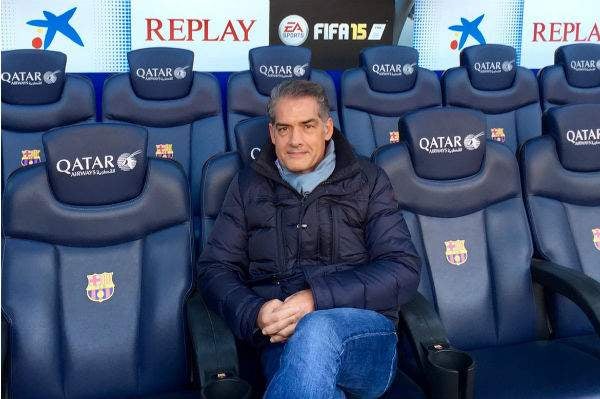 Bestselling crime author Philip Kerr reviews trends in sport and TV and explains his long love affair with Berlin
About 20 years ago, feeling flush with some inflated Hollywood money, I bought a couple of Wimbledon debentures and, for a number of years, I received two tickets a day during the All England Lawn Tennis Championships. For a while I enjoyed watching the odd game and giving spare tickets to friends and family, but after a while I began to feel a vicarious responsibility for the outcome. Would it rain (this was pre-roof and noticeable climate change)? Would there be any play?
I vividly remember my accountant and his wife reporting that they had spent all day in the bar waiting, in vain, for a single ball to be hit. The debentures are now sold and I am glad. I no longer worry about the weather in SW19. But when I sold the debentures the game – pace Roger Federer – had already become as boring as Formula One motor racing or the identity of the new Doctor Who. This year neither I nor my teenaged children watched a single game. Many people I have spoken to feel the same way.
I for one shall welcome the return of Premier League football, when Arsenal play Leicester City.
The new season sees the introduction of Friday night football. It's not for the benefit of the fans – no fans want Friday night football, especially where late-night transport is poor – but for the telly box.
My son and I went to the FA Cup final at Wembley. This used to be at 3pm on a Saturday. But of course some idiot telly executive thought it ought to be at five o'clock so they could 'build the audience'. I suppose this means that they hope to persuade some chumps to stay on their sofas and watch The X Factor or whatever passes for family entertainment these days. Me, I strongly disapprove of this change. A three o'clock kick-off was as much a part of the tradition of the FA Cup final as community singing. Why must these bastards meddle with our traditions? God forbid that some BBC dolt decides to broadcast the Queen's Christmas Day address to the nation at five o'clock so we can all tune in to Strictly immediately afterwards.
As I write this diary the New Yorker magazine contains a generous four-page 'appreciation' of my fictional Berlin detective, Bernie Gunther. I've been writing these books for 30 years and, for the purposes of research, at least once a year I visit what is probably one of the most fascinating cities in the world. Certainly it's one of the most protean. Since 1871 Berlin has had five incarnations: Wilhelmine, Weimar, Nazi, DDR/GDR, and the new unified Germany. (Six if you think of Berlin as the capital of the Fourth Reich.)
To some extent the English, not the Germans, can be said to have invented Berlin. I first went to Berlin in 1986, when the wall was still there. Isherwood went to Berlin with WH Auden looking for cheap gay sex and ended up becoming the Weimar Republic's most important aesthete/aficionado. His novels Mr Norris Changes Trains and Goodbye to Berlin sum up what it was like to live in Berlin during Weimar. Thirty years later, John Le Carré's masterpiece The Spy Who Came In from the Cold, partly set in Berlin, brilliantly sums up the whole of the Cold War.
These three novels bookend the German 20th century and from these virtually our whole 'appreciation' of modern Berlin – husky-voiced women in garters, Nazis, red spies on the Glienicker Brücke – can be said to originate.
Most importantly of all, however, Berlin is a state of mind and everyone who goes there finds his own. By the way, JFK's famous quote 'Ich bin ein Berliner' makes perfect grammatical sense and does not, as is often thought, mean 'I am a doughnut'.