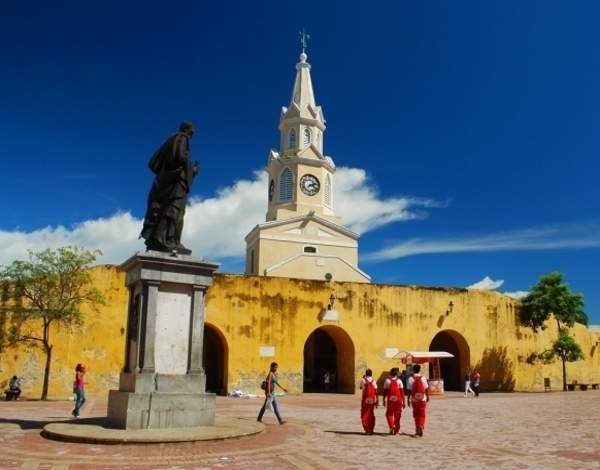 Colombia has bounced back from the financial crisis better than the rest of the world as its number of millionaires has jumped by almost 40 per cent in the five years to the end of 2012, according to new research by WealthInsight.
The study found that the number of millionaires in the Latin American country rose by 39 per cent between 2007 and 2012, compared to a 20 per cent global increase (according to the World Wealth Report 2013).
This was equivalent to 14,000 new millionaires, and brought Colombia's HNW population to 35,900 individuals at the end of 2012.
According to WealthInsight, they controlled $160 billion, or 22 per cent of total private wealth in the country, making Colombia a country with relatively equal wealth distribution. UK millionaires, by contrast, control 62 per cent of liquid wealth.
Read more from the World Wealth Report 2013
'Equality is extremely important in a country where there is still a large segment of the population below the poverty line,' said Oliver Williams, analyst at WealthInsight. 'Looking at the distribution of wealth in the country, it is well below the global average of 29 per cent, and far off some other emerging nations.'
The report also found that there were 435 UHNWs – defined as those with net worth of more than $30 million – in Colombia, up 49 per cent from 292 in 2007. Their average wealth was $160 million.
No more onshoring
Interestingly, WealthInsight expected offshore foreign asset holdings to stay steady now that HNWs are more confident about their country's fast-growing economy and have decided to bring home the assets they currently keep offshore. In 2017, the report suggests, 37 per cent of the country's private assets – or $46 billion – will be offshore, compared to 46 per cent in 2007 and 38 per cent in 2012.
The fast-moving consumer goods industry was the main sector where Colombian UHNWs made their wealth. It was followed by basic materials, as Colombia has the largest coal reserves in the continent.
Read more: Number of Chinese HNWs falls
Almost four in ten Colombian ultra-wealthy individuals lived in Bogota, while 15 per cent were resident in Cali and 9 per cent in Medellin.
UHNWs in Colombia were also 53 years old on average, more than six years younger than in the rest of the world. The vast majority of them were men, with women representing only 7.1 per cent of UHNWs in Colombia, compared to between 15 and 20 per cent worldwide.
The report suggested that Colombia's HNW population will keep growing at record rate, reaching more than 48,600 individuals in 2017.
The number of UHNWs is also likely to increase to 590 by 2017, the research said. Their wealth is expected to arrive at $89 billion.