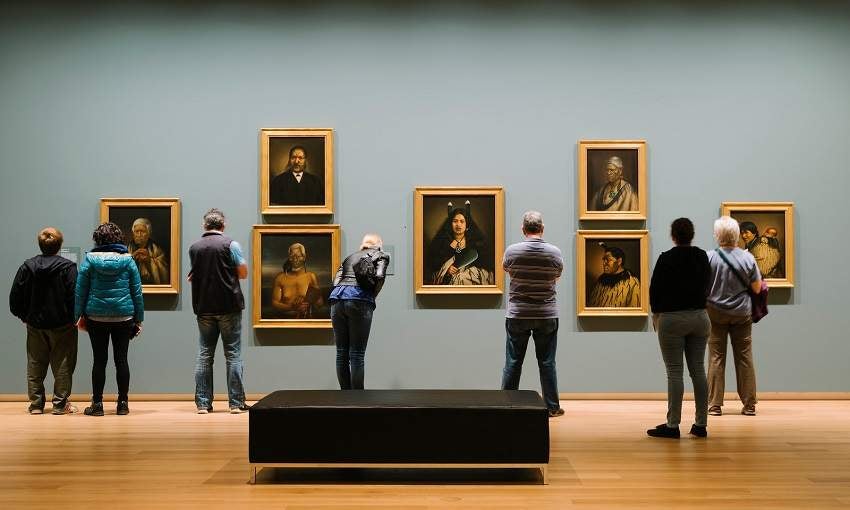 Significant challenges lie ahead for the online art market, but industry players are determined to meet them, writes Arun Kakar
There are two key elements of buying art that the online market cannot currently meet: You can't have the certainty that viewing a work physically might give you, and it can't match the experience of going to an auction or gallery to observe the work for yourself.
'Art is not a commodity, it exists and its physical presence is the value to us in our lives,' Johnny Messum, director of the Messum Wiltshire art centre tells Spear's. 'Seeing a work of art in the flesh, in your own environment is often the only way to really get to know a work well enough to know if you want to live with it every day;'
Recent figures would appear to chime with this sentiment. In a recent Hiscox report on the online industry, some 80 per cent of buyers said they worry that the artwork might look different online, whilst 77 per cent fear that the condition will fail to match the online description.
It's for these concerns that the future of the market is unclear. Of the vendors surveyed, four in ten believed the industry will consolidate into a handful of global platforms. Some 30 per cent believed regional platforms will come to dominate and a further 32 per cent thought that the market will filter into more specific categories.
Christie's, Phillips and Sotheby's all have online platforms, but growth unsurprisingly lags behind their online counterparts by a collective 10 per cent. This, Mesum says, shows that we've not yet reached the potential online can bring to the art industry.
'One of the constant problems in discussions about consolidation and traditional business models is that it assumes that the market has fully evolved and settled into a means of undertaking business, it hasn't,' says Messum, who set up the online Fine Art Exchange in 2016 platform in 2016. The Exchange allows buyers and sellers to engage and provide authentication and outreach for private sales with an emphasis on transparency and expertise. 'The auction houses are still figuring out how to add online as anything more than just an expensive add on facility, progress isn't defined by the multiplication of options to achieve effectively the same outcome.'
There is a widespread recognition that the industry is yet to properly 'get' online, emphasised by the collective uncertainty expressed about its future. While it might not be able to replicate the experience of an auction house or gallery, there is room to address the concerns of prospective buyers using new technology.
Blockchain is the most talked about solution. Artchain Global, an online blockchain platform that boldly claims to be 'on the verge of transforming the art world' raised $4 million in 48 hours last month in its series-A funding round. The Australian company uses the peer-to-peer verification system of blockchain technology to ensure that factors such as provenance can be established as objectively as possible.
If successful, Blockchain would go a long way to establish buyer trust, especially when it comes to providing transparency to buyers. Some 67 per cent of buyers said they would like access to an independent valuation online, something that a decentralised system such as blockchain could offer seamlessly.
Ultimately, full adoption is going to be the meeting point between technology and tradition: getting the most out of the online landscape itself rather than trying to replicate the auction house as best as possible.
'We have over 65 years in the business and an entirely fresh approach to the art market that is not afraid to rip up the past if needs be,' he says of his approach to online.
'You have to first accept change as a constant,' Messum concludes. 'We have to think the most straight forward thoughts: What do people really need, how is my expertise of value in that process? If it is not necessary, strip it out. What you have left will be the platform you need.'
Arun Kakar is a writer for Spear's