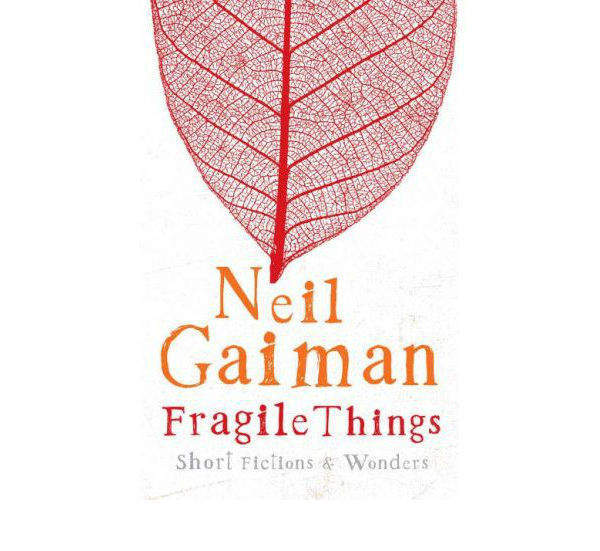 In recent years the short story has experienced something of a 'boom', with more collections being published, along with a rise in the number of short story prizes, including the BBC National Short Story Award and The Sunday Times EFG Short Story Award.
In 2013, George Saunders' bestselling collection Tenth of November was proclaimed as 'the best book you'll read this year' by The New York Times Magazine, while in 2012 Alice Monro's Dear Life spent a number of weeks on America's bestselling books list.
This year, several more collections are being tipped for success. Leaving the Sea by Ben Marcus is one of these, while British author Anna Metcalfe, nominated for the The Sunday Times EFG Short Story Award, is working on her debut short story collection.
But what if you had to pick your favourite short story collection from the past decade? From literary greats known for their unique writing style to emerging writers who are attracting attention with their first collections, the options are endless.
Read on to discover our pick of the best contemporary short story collections from the past decade.
The Collected Stories by Lydia Davis
With a Man Booker International prize and several published works under her belt, Lydia Davis has gained a reputation as one of America's best fiction writers.
The writer, whose latest and ninth short story collection Can't and Won't has been met with critical acclaim, is renowned for her brilliantly inventive short stories – most of which are less than three pages long.
Her 2009 collection, The Collected Stories of Lydia Davis, is a volume of some 200 stories from four of Davis's books, published between 1986 and 2007.
Featuring themes of frustrated love, mother-and-daughter relationships and friendships, Davis's often laugh-out-loud stories are witty, surprising and will leave you feeling hooked on this great American writer's talent.
Tenth of December by George Saunders
Since emerging with his 1996 debut, Civilwarland in Bad Decline, George Saunders has won exceptional praise for his unforgettable writing, earning him a reputation as one of America's best loved fiction writers.
In Tenth of December, published in 2013, we see ten short stories, all of which are different visions of America, featuring themes of class, sex, love, loss, work, despair and war.
Satirist Saunders, who is often compared to the great American writer Mark Twain, writes about America's consumerist society in each of his brilliantly voiced and inventive stories.
Volt by Alan Heathcock
When American writer Alan Heathcock burst onto the scene with his debut short story collection, Volt, in 2011, it earned him recognition as one of America's leading emerging fiction writers.
Three years on, Heathcock's short story collection has won him numerous awards – including the Whiting Writers' Award – and endless praise.
Set in the made-up, poverty-stricken town of Krafton, Heathcock's eight stories are connected through the characters' suffering, with themes of escape, violence and compassion explored throughout.
Dear Life: Stories by Alice Munro
Renowned for her short stories which feel like mini novels, Nobel prizewinner Alice Munro is a gifted storyteller whose career spans six decades.
At 82, the Canadian writer has said that Dear Life: Stories – her 15th collection of stories published in 2012 – will be her last book.
With ten stories that feature flawed, wholly human characters, Munro takes readers on an unexpected journey of chance encounters, exploring themes of abandonment and new beginnings.
The book ends with a further four autobiographical tales – a first for Munro – which offer an insight into the writer's own childhood, touching on the house she grew up in and her childhood insomnia.
Fragile Things by Neil Gaiman
Rich and vividly imaginative, Fragile Things is a varied assortment of short stories – including horror, sci-fi and dark fantasy – which confirm Neil Gaiman's status as a master of short fiction.
Award-winning Gaiman, whose past successes include winning the Hugo Award and being a #1 New York Times Bestseller, has been applauded for his collection of gothic tales, which feature his trademark inventiveness and gifted storytelling.
The anthology of 31 short stories includes a Hugo Award-winning story about an unsettling murder mystery, with themes of torment and loss reoccurring throughout.
Love is Power, Or Something Like That by A. Igoni Barrett
Nigeria-born A. Igoni Barrett's second collection of short stories has won him praise as a writer of 'major talent'.
Through nine short yet powerful stories in the phenomenal anthology, Barrett depicts life in contemporary Nigeria.
Set mostly in Lagos, the tales explore the complexity of human relationships between people from all walks of life, with themes of abandonment, hurt and uncomfortable truths being brought to the core in each.