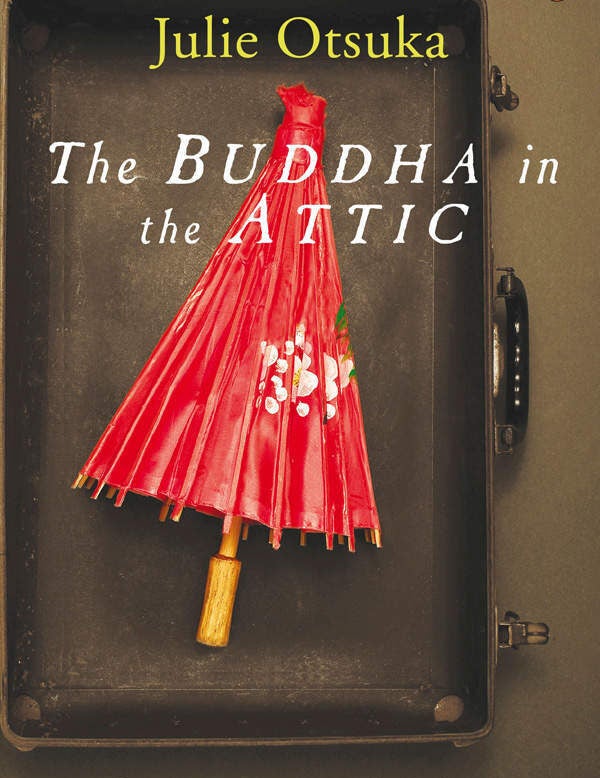 Author: Peter Matthews

Time and time again, the same culprits crop up on every publication's 'Best Books' list, from Austen to Brontë, Kafka to Sartre and Dickens to Dostoevsky. Not to mention – perhaps more surprisingly – the same modern writers in the form of (admittedly wholly deserving) novelists such as Gabriel García Márquez, Toni Morrison, JM Coetzee and Britain's own prolific great of recent times, Ian McEwan.
Of course, there's no denying that such names represent some of the greatest writers the world has ever seen. To that end, works like George Orwell's Nineteen Eighty-Four, Joseph Conrad's Heart of Darkness and Scott Fitzgerald's The Great Gatsby are universally regarded as classics for a reason. No one, including us, is arguing that.
But we already know these books. We've read these books (or at least attempted to, in the case of War and Peace) and what most of us would now like to know is: What other works rank in the same class that we haven't read yet? What else is equally worthy of our attention on our morning commute or tucked up cosily in bed?
No one is better placed to aid us in this quest than Jonathan Ruppin, Web Editor for Foyles bookshops with twelve years' experience in book retailing.
Jonathan regularly writes on contemporary fiction and his recent author interviews include Richard Ford, Graham Swift (his only interview anywhere on publication of his new novel), Maggie O'Farrell, Andrew Miller, Elif Shafak and Chris Cleave.
He has also been a judge for number of literary awards and is a member of the Advisory Board of Arts Council-funded publisher And Other Stories.
Using Jonathan's recommendations of titles close to his heart and mind, we've compiled our own alternative 'Best Books', purposely omitting the same old rehashed classics.
From Julie Otsukato's 2011 masterpiece The Buddha in the Attic, which tells the tale of Japanese picture brides immigrating to America, to Yevgeny Zamyatin's 1984 precursor We and ancient Mesopotamian text The Epic of Gilgamesh, all bases are covered in this entertaining, varied and challenging list. Happy reading and even happier discovering.
Read on to discover Ten of the Best Books to Read Ever.

The Epic of Gilgamesh
Originating in ancient Mesopotamia, this epic is as much a core literary text as The Odyssey and The Aeneid. A savage king comes to terms with own mortality when the Gods take his dearest comrade from him.

We – Yevgeny Zamyatin
Acknowledged by George Orwell as a significant influence on Nineteen Eighty-Four, this dystopian prediction of the horrors of Stalinism sees citizens known only as numbers toiling beneath the gaze of the 'Benefactor' and his secret police until one man begins to see an alternative in his dreams.

The Third Policeman – Flann O'Brien
This dazzling surreal picaresque sees a murder investigation in an unremarkable rural Irish community spiral off into a policeman's intimate relationship with his bicycle and some persuasively alternative notions about how physics works.

A Grain of Wheat – Ngugi Wa Thiong'o
One of the great post-colonial African novels, this dark and intricate story is set in the lacuna between the end of British Rule and the establishment of Home Rule, as the true heroes and villains of the fight for independence are revealed and the cost of freedom is measured.

The Year of the Hare – Arto Paasilinna
A hymn to the simple life and an adult fairy tale of sorts in which a disenchanted journalist embarks on an increasingly bohemian road trip around his native Finland, accompanied by a hare he nurses back to health after hitting it with his car.

Memoirs of Hadrian – Marguerite Yourcenar
This timeless and impeccably detailed novel takes the form of an extended letter from the Roman emperor on his death bed, reflecting on what two decades of power have taught him about power, art, love and the human condition.

The Lover – Marguerite Duras
In this heavily autobiographical and profoundly cinematic novel, a schoolgirl from French Indochina, suffocated by her home life, takes a disturbing path to adulthood via a fraught affair with a Chinese businessman.

The Discovery of Heaven – Harry Mulisch
Voted by the Dutch people as their best novel ever, this story focuses on a lifelong friendship manipulated by an angel to ensure the conception of a child who will return the tablets on which the Ten Commandments were written.

The Secret History – Donna Tartt
A cabal of Classics students gradually disintegrates into recrimination and emotional breakdown as they seek to conceal the truth about an accidental killing committed by one of their number during the re-enactment of a Bacchanalian rite.

The Buddha in the Attic – Julie Otsuka
One of the first great novels of the 21st century, The Buddha in the Attic combines the many perspectives of Japanese picture brides sent to partner countrymen who had migrated to America around a century ago; opening with their initial hopes and fears, it observes their different ways of assimilating and finally suffer the indignity of internment camps after Pearl Harbor.