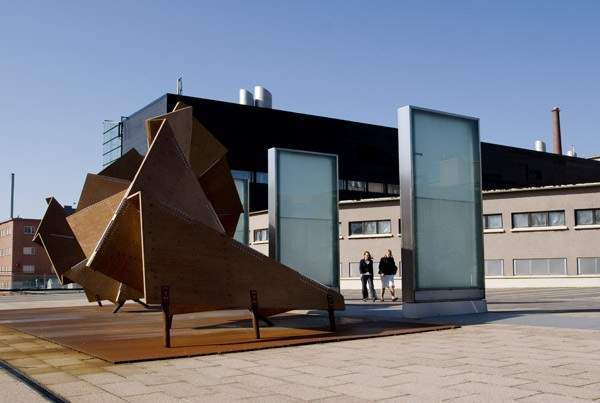 Author: Peter Matthews

When choosing an art school, should you go on reputation? What about the inspirational tutors and professors? Perhaps the electric atmosphere of creative collaboration is key? Or should you simply consider the iconic alumni each school has produced?
Here, Spear's takes a look at some of the leading art schools internationally – from those right at the forefront of contemporary art across modern media to others renowned for developing more traditional skills such as painting, sculpture and printmaking.
Whether you are an art collector or a young budding creative, certain names in the world of art education will undoubtedly crop up throughout your lifetime. It may be your dream to follow in the footsteps of Damien Hirst and attend Goldsmiths in London – the breeding ground of the Young British Artists. Or maybe you'd like to study animation at the world-class Walt Disney-founded California Institute of the Arts.
Ultimately, the decision comes down to where your passion lies. Different institutions are renowned in different fields – from graphic design to fashion, filmmaking to music and art curation to art therapy. Crucially though, none are renowned for everything.
Tokyo University of the Arts, for example, offers world-class training in traditional oil painting. It has nurtured legendary artists such as Tsuguharu Foujita and Takashi Murakami. Meanwhile, The Städel School in Frankfurt am Main is one of the most dynamic leaders in experimental Contemporary art. And when it comes to studying the arts at the PhD level, there's practically no better option than the School of Arts, Design and Architecture at Aalto University Helsinki. It has produced some of the world's top scholars in art, design, media and architecture.
Of course many in the art world would – quite rightly – argue that a degree or qualification is completely unnecessary to achieve greatness. Painter Frida Kahlo was self-taught, similar to the iconic US photographer Ansel Adams, who was partially home-schooled. However, the names of famous artists with no formal training are few and far between. And an arts education offers more than just a chance to develop innate skills, knowledge and craftsmanship.
Training at a prestigious art school also gives students invaluable opportunities to collaborate with like-minded talents. The name of a well-respected institution can also provide a foot in the door for both galleries and collectors.