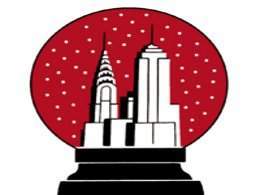 As I grew up in a city, we were small-dog people — my first was a Pekinese called Typhoo who bit everyone except me. Our next dog was a Jack Russell named Maximillian Cracker Jack the First, whose ears stood up pin straight instead of flopping over; he looked a bit like a potbellied pig and in the summer he would turn pink. He was a lovely animal, and no matter how many times my brother and I pulled his tail he never snapped at us, even playfully.
The next Jack Russell we had was to be the defining one, Augustus Fink-Nottle the First, known, naturally, as Gussie. Gussie had a habit of growling at you if you went near his favourite chair, which seemed to be whichever chair he was near at the time. As irritating as he was, I still don't think he deserved an ending as brutal as the one he received.
One evening in Newport, Rhode Island, my mother let Gussie off the leash and he bounded out of her line of vision. The next thing she heard was a series of yips and then nothing. Later, all that was found was his collar. It turned out we'd had a terrible coyote infestation in the area and the beasts were running rampant. It seemed that our neighbourhood pack had gotten poor Gussie.
Shepherd's delight
As a result of this tragedy, my mother decided to get a German Shepherd to protect the property. However, even though the new puppy was adorable and large, sadly he was born with a rare blood disorder which made him a haemophiliac, and therefore he couldn't protect a flea. He was also asleep most of the time, so when he finally died my mother thought that all German Shepherds were kind and calm… until she got Wolfie.
Wolfie has another wonderfully pretentious name, this time after Mozart. My mother insists that it should be pronounced 'Vulfie', but most people ignore her and call him 'Woofie'. He's adorable in many ways, but he is a big, boisterous hound and as a (relatively) new mother I'm petrified to leave him alone with Harry. I should note that this hesitation is all my own, as my son is completely delighted with Wolfie and chases him around with joyous two-year-old abandon.
Harry is definitely a dog-lover. My in-laws' Norfolk terrier, Biggles, has put on a bit of weight in recent years, with the result that he can't run away when Harry grabs his ear and screams 'BEEGLES!' at the top of his lungs. Fortunately Biggles is extremely relaxed; Wolfie is less so.
The beast inside
There is nothing wrong with Wolfie — nothing, at least, that 6,000 acres in outer Montana and a herd of sheep can't fix. But when you take big dogs and stick them in townhouses they run a little amok. For instance, I think it's a tad weird that my mother replaced our lawn in Washington DC with astroturf because Wolfie made some 'holes' which look more like craters to me. 'So much easier to deal with, darling, and we never have to water it again.'
Then there is the fact that he occasionally 'nips' her, which seems to cause huge bruises that last for weeks. The final straw was when I happened to notice that her ear had been stitched up: when I asked what had happened she looked sheepish and said Wolfie had given her a 'love nip'. It's like dealing with someone with Stockholm syndrome.
I'm afraid that Wolfie's caused a bit of a rift between my mother and me; he's such a focus for her now that my brother and I are out of the house. She's not the only one to turn to canine companionship — the dog industry quadrupled during the recession. It's a multi-billion-dollar industry now, with no sign of decline.
I realise that telling a British audience that you're feeling lukewarm about a pet is tantamount to admitting that you think that the colours on the Union flag don't really go together, but I'm not really anti-Wolfie — although I will admit to looking online for a lovely shepherd who needs a good herder. Any takers?
Read more from Daisy Prince
Read more Columns of the Week