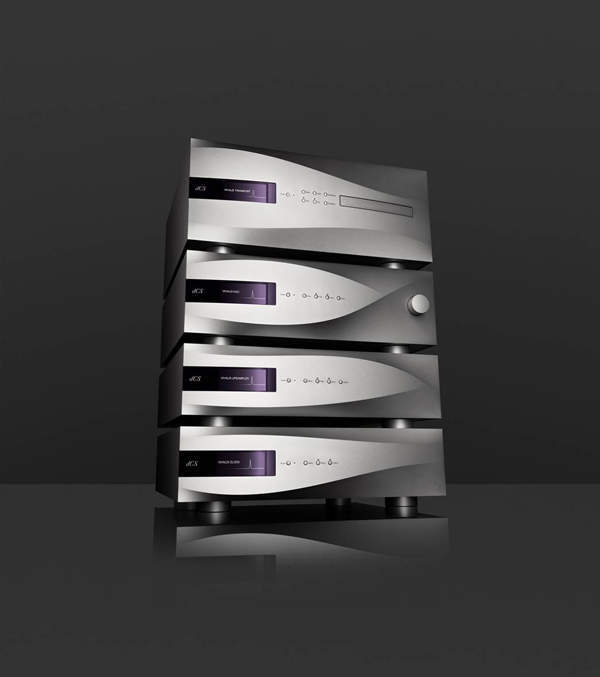 Author: Aoife Moriarty


The name dCS has been known in audio circles for years. They are the producers of high end digital-to-analogue systems, which started life major recording studios like Abbey Road and originated from the development high tech military radar equipment.
But although the Cambridge- based company is celebrating a quarter century in business, many of those who can afford these super luxe systems are not yet familiar with this specialist brand.
So when Spear's was offered the chance to visit London's St Pancras Renaissance Hotel to experience their flagship system for ourselves, we felt it our civic 'techy' duty.
On entering the hotel's Billiard Room, the Vivaldi greets us in all its gargantuan ostentation: four sleek metallic boxes – disc reader, upsampler, DAC and master clock. That's not to mention two ginormous speakers and an amp (both sold separately, of course).
The company insist it is important to split the system into its four individual components in order to maximise overall performance.
The first box is the one we all recognise – the 'CD/SACD Transport' spins your old school digital CDs. The system will play any form of digital file, whether high or low quality – though playing low quality files via a system like this seems as wasteful as watching a pirated film on a super high definition screen.
The world's first 24-bit digital-to-analogue converter (DAC) then converts digital files to analogue to create a fuller sound. An upsampler is also a key part of the package, making audio 'sound less like digital and more realistic', according to dCS. Meanwhile, a 'master clock' synchronises the entire process, removing 'digital jitter' to create greater sound clarity.
The difference is certainly there for all to hear: Music is no longer flat-sounding and compressed, but virtually 3D as songs play out, emanating from what seems like every corner and along every bandwidth. It's essentially like being at an event or attending a concert your living room. Which is definitely no bad thing (though your neighbours might disagree).
The company only produces about 1,000 of these prized machines per year, each of which has been developed and built from scratch in the UK. Which goes some way to explaining the cost.
Another benefit of this high tech set up is the fact that the DAC is easily upgradable by means of a simple software update – making the Vivaldi a worthwhile investment.
Naturally, a trained network of global dealers will install the system in your home and be on hand for any troubleshooting – no less than you would expect at this price tag. But if you're someone who expects the best of the best, this can't be very far off. At least that's what our ears were telling us.
For more information and stockists, go to: www.dcsltd.co.uk.