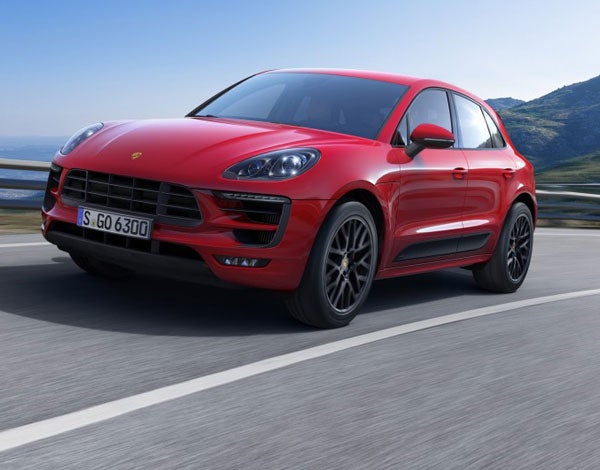 Boy About Town Zak Smith takes us through this year's most swanky, stylish and downright opulent Christmas gifts
As time marches on with Christmas just a week away, many will be scrambling to find last minute gifts both in store and online. Shopping for the stylish man isn't the easiest task, so if you are buying for a father, son, partner, or just dropping hints from your wish list for the family, here is a rundown of the coolest, swankiest and most exciting treats to sit under the Christmas tree this season.
Starting small, bespoke fragrance specialists Amouage have created a fantastic range of unique scents for just about every type of gentleman. Niche, sophisticated and a guarantee no one at Christmas lunch will smell the same, go for the sampler set, perfect for the man on the move.
Tradition is what makes Christmas so special- family, friends, great food, quality time and memories that will hopefully sustain and bring joy until the next Christmas. Therefore, Burberry's iconic Sandringham Heritage trench coat is about as classic and traditional as one could get, with a sense of timeless quality that befits a place under the Christmas tree.
Whilst the temperature may be rather mild for this time of year, expect 2016 to start with a chill. Ireland's bespoke handmade glove manufacturer Paula Rowan creates fantastic luxurious leather goods and gloves, all featuring classic tailoring, bespoke trims and sumptuously soft leathers. Both functional and fashionable and worn by the likes of Ronnie Wood and Martin Scorsese, go for the 'Hamilton 2', a combination of buttery calves leather and cashmere, featuring a Bottega Veneta-esque pattern.
Leather backpacks are currently a must have, so if you are fashion forward and want to treat someone with who has style and an appreciation for craftsmanship, then opt for luxury leather specialists, and proudly British, Smythson. They have created the Burlington, a sleek, neat and sophisticated take on the backpack. Effortlessly cool, there is no better way to carry your essentials into 2016.
Christmas time is all about family fun and the obligatory game or two, so why not play in style with perennially cool Dunhill's Bourdon Backgammon Set, probably the most sophisticated ever produced, ideal for a game by the fire – or the beachside in Anguilla.
If watches are in order, Breitling have recently launched a 1,915 piece limited edition version of their Transocean Chronograph. Evoking period charm and all the sophistication of yesteryear's gentleman, this unique watch will sit pretty on any debonair wrist.
Finally, if gifts come on four wheels, the new Porsche Macan GTS is the car that should have the red ribbon wrapped around it. With 360bhp and 0-62mph in just over 5 seconds, and space for the whole family and dogs, there probably isn't a more engaging, exciting and enjoyable way to drive through the winter snow, which, fingers crossed, may arrive just in time for Christmas!