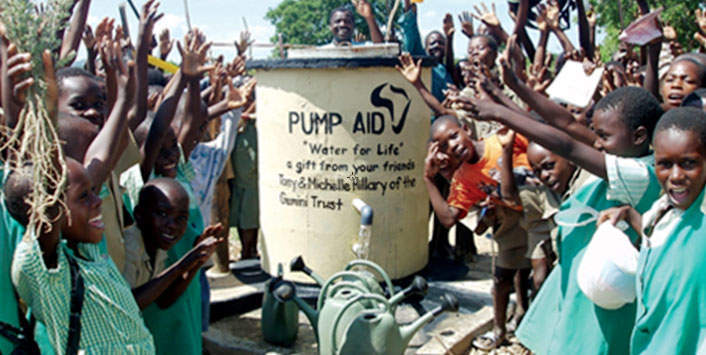 Philanthropy doesn't get enough public recognition, so it's a pleasure to see philanthropists being awarded for their contributions at the New Year's Honours list, says Josh Spero
Spear's has often complained that philanthropists don't get enough public recognition, so it's always pleasing to see gongs for givers in the New Year's Honours list.
This year, philanthropists were recognised at all levels. Roger de Haan, already a CBE, was knighted for services to education and to charity in Kent and overseas. The Roger de Haan Charitable Trust, established in 1978, supports community and arts projects in the Shepway district of Kent, where Saga was based, but also provided '5.2 million for a South African Red Cross Society HIV/Aids project.
Sir Roger inherited the Saga group of companies and then sold them for '1.35 billion in 2004.
Read more on philanthropy from Spear's
Alan Parker, who founded the Brunswick corporate PR group and is currently chair of Save the Children, was also knighted. Described in the 2012 Spear's Reputation Management Index as 'the M&A PR of choice', Parker has transformed the charity according to Save the Children. 'Alan's commitment and passion for our cause has made a huge difference to millions of children at home and abroad,' it says.
Stefan Allesch-Taylor, former stockbroker, investor and founder of financial boutique Fairfax (which went into administration in 2012), was made a CBE for charity both in the UK and in Africa. In Africa, he chairs Pump Aid, which has helped over a million people in rural Africa get clean water, and co-founded the Afri-CAN Cafes, which train and employ people in Sub-Saharan Africa. In Britain, Allesch-Taylor founded the Central London Rough Sleepers Committee.
John Apthorp, who also became a CBE, was one of the founders of frozen-food chain Bejam, which he sold in 1989 to Iceland. He founded the John Apthorp Charity and the Milly Apthorp Charitable Trust in 1982, which have since given over '10 million to causes in Barnet, north London.
A third CBE went to the actor Michael Crawford, who has supported the Sick Children's Trust, which offers housing for families so they can stay near children undergoing hospital treatment.
In Jersey, Pamela Bell received an OBE for raising money for charities including the NSPCC, as did Robin Clark, a Scottish philanthropist whose Underwood Trust has given '31 million to charities in Scotland and Wiltshire over forty years.
Marina, Lady Hobson, was made OBE for services to ballet and philanthropy, in particular supporting the Royal Opera House and its ballet productions and tours. According to Arts & Business, who honoured her in 2011, Lady Hobson has also 'provided scholarships for young dancers year after year' and is a keen supporter of the Royal Ballet's Chance to Dance scheme (pictured below), which gives free classes and tickets to children who wouldn't otherwise have the opportunity.
Christina Smith, who used to own a large amount of property in Covent Garden, was made OBE for philanthropic services to conservation and the arts. There is little coverage of her, but one online article says that in the Seventies she supported art exhibitions in her commercial properties, which included Neal Street East, an Eastern-themed department store.
A couple who may be familiar to Spear's readers both received MBEs: Eric and Jean Cass (top picture). In 2012 they donated over 300 artworks, both Modern and Contemporary, worth '4 million to British museums, partly through the agency of the Contemporary Art Society. The words include pieces by Michael Craig-Martin, Barbara Hepworth, Henry Moore, Eduardo Paolozzi and Picasso. The Cass Sculpture Foundation, set in 26 acres of Surrey, is open to all to visit.
Notable philanthropists who were honoured for overseas activities include Francis Finlay, made Companion of the Order of St Michael and St George (CMG), as chairman of American Friends of the British Museum, and Gillian Straus, made MBE as chairwoman of the American Associates of the National Theatre.