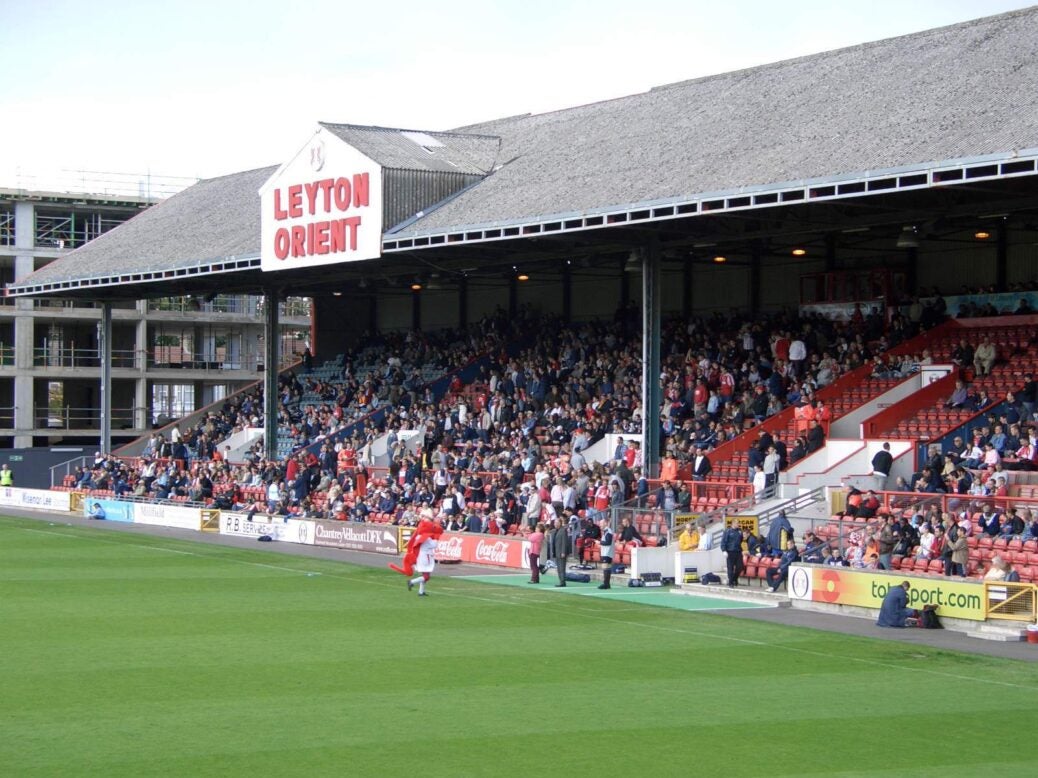 How football became an investment choice of passion, writes Sam Forsdick
At the end of the 2016/17 season Leyton Orient were languishing at the very bottom of the football league. They were relegated to the fifth tier of English football for the first time since 1905. With no manager, only nine players, £250,000 of debt and no bank account it's difficult to imagine a worse investment opportunity.
However the facts didn't deter Texan millionaire and ex Microsoft manager, Kent Teague, from becoming 'principal investor'. In a recent interview with The Financial Times Teague admitted: 'It doesn't make sense. Financially it doesn't.' So why take the risk? The answer: it's the most fun Teague's ever had.
The foundations for foreign ownership of football clubs were laid in 2003 when Russian Billionaire Roman Abramovich bought Chelsea FC in a £140 million deal. The trend was set with the Glazer family soon following suit, spending £800 million in their ownership bid for Manchester United in 2005.
More recently Thai billionaire Vichai Srivaddhanaprabha gambled on Leicester City in 2010 and took them to the top of the Premier League; West Bromwich Albion were sold to a Chinese entrepreneur, Guochuan Lai; Swansea City were snapped up by American investors Steve Kaplan and Jason Levien and Iranian billionaire Farhad Moshiri bought a majority stake in Everton FC.
All these purchases suggest that for the world's super-rich it's as important to own a football club as it is to own a sports car. But like a Ferrari, a football club has to be properly looked after and it can quickly become an expensive hobby.
'I'm likely to lose all my money, every bit that I put in,' says Teague, '[but] if you make all your decisions on financial sense it's hard to enjoy your life sometimes.' Similarly, Abramovich put in more than £1bn of investment, over the course of nine years, before Chelsea began turning a profit.
Despite the crippling costs there remains a strong appeal for foreign owners to buy up English clubs: 65 per cent of clubs in the Premier League are now owned by foreign investors. This compares to 25 per cent foreign ownership in France's Ligue 1 and the same in the Italian Serie A, while the German Bundesliga's 50 plus one rule makes sure fans remain the majority shareholders.
For foreign investors like Kent Teague these are passion projects. Teague's Twitter bio reads 'Up the Os'; he spends his pre-match time talking to season ticket holders in the supporters club and is known by many of Orient's fans as a saviour of the club.
With 61 per cent of England's Premier League and Championship teams already in foreign ownership HNWs like Kent Teague are looking further down the football leagues to get in on the action. Glenn Tamplin paid £120,000 for Billericay Town and promptly appointed himself as manager, Geoff Thompson has taken South Shields to the top of the Northern League and Dale Vince took over Forest Green as a side project to his eco-energy business.
With lower league clubs becoming hot property, how low will you go in the search for your own? Perhaps your investment could turn around the form of Guiseley FC, who currently prop up the National League, or you could take a chance on Dulwich Hamlet FC, who are looking to break out of the Isthmian League. They might not be as glamorous as a top tier team but, as Kent Teague will attest, they can be just as much fun.
Sam Forsdick is a writer for Spear's
Related article