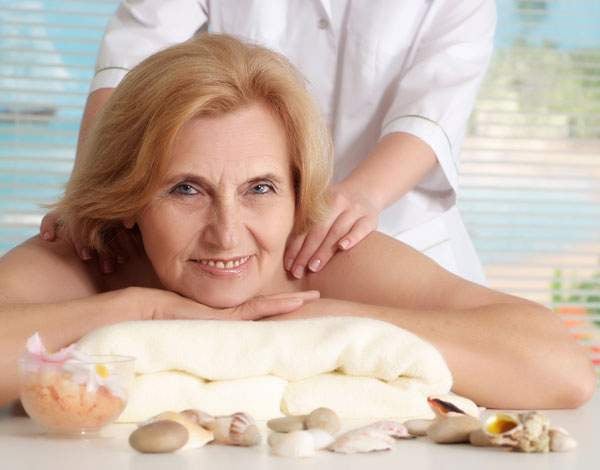 With an ageing population to care for, Lucia van der Post observes that modern spas offer far more than massages.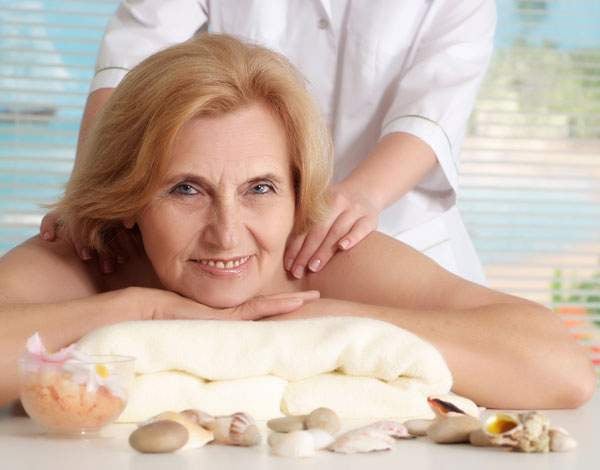 There's nobody in the Western world who can't have noticed that we are living longer and longer. In the pre-modern world, if you were poor you were quite lucky to make it to 30 (in Chad, the average life expectancy is still only 44.) Today, the global average life expectancy is 70 and in the most advanced Western countries it is as high as the low eighties, while in Japan it is 82.7.
One figure in the world of geriatric medicine, Aubrey de Grey (who features in our immortality piece), has even predicted that if medical technology keeps up its innovation at the present rate, the first person to live to a thousand has already been born. That is the good news.
The bad news is that while many of those who are living longer remain well for most of their lives, many others do not. They spend years as the living unwell, unsound in mind and body, dependent on others for food, hygiene and housekeeping, unable to partake fully in life's great panoply. The cost to the state, to the individual and to families is enormous. All this helps to account for the ever-growing number and importance of spas and the wellness world.
Spas were once just for the rich and pampered. They were where you went to be massaged and have a facial, to relax and shed a pound or two (remember fat farms?). These days they're about much more serious matters. They're about keeping us well for very much longer. They make us active and healthy, keep us out of hospital and stave off the need for governmental or other support. Spas are, it turns out, now socially useful.
Thanks to the growing numbers of the well-heeled elderly, between 2007 and 2013 the spa industry grew by 58 per cent, with a 47 per cent increase in the number of spas. In 2013 the global wellness economy was worth $3.4 trillion, and if that earlier rate of growth was anything to go by it's fair to assume that today it turns over considerably more.
Wellness tourism — another growing trend — alone accounts for $494 billion, and what is perhaps more interesting is that a report unveiled at the 2014 Global Spa & Wellness Summit found that those who travelled primarily in search of wellness spent 59 per cent more than the average tourist. Those seeking wellness within their own countries spent 159 per cent more than other tourists.
To meet these needs today we see ever-more 'medi-spas', which combine pampering with serious medical analyses (blood, bones, liver, kidneys, heart) and the care and attention of fully trained medical specialists, enabling them to look at everything from weight loss and digestive problems to diabetes and rheumatological conditions, even including serious life-threatening problems.
No longer are a massage, some facials and some carefully calibrated nutritional guidance enough — today, besides the burned-out and the truly frantic, more and more of the comfortably pensioned silver surfers are seeking time off in these highly sophisticated medi-spas, where not only are they helped to look as good as they can but (more to the point) they can have proper medical advice to keep them living full lives for longer.
These days fewer and fewer grand hotels can get by without proper spas, and more and more are adding medical facilities besides. For instance, the Six Senses Residences Courchevel, which has just opened, is the first residential spa development in Courchevel 1850, combining the appeal of a wonderful holiday destination, a concierge service and ski-in, ski-out apartments with all the attractions of a fully serviced spa.
Yet others are going down the much more medical route. The new Mandarin Oriental in Bodrum, Turkey, is opening a complete version of Minnesota's world-famous destination medical centre, the Mayo Clinic, in January, thus saving Europeans the schlep to the US and enabling them to combine a properly pampering holiday in a wonderful location with serious medical advice and investigations.
Other, longer-established destinations such as Hotel Espace Henri Chenot in northern Italy, Clinique La Prairie in Montreux (which, as its director of PR made clear, 'isn't of the "rose petals in the bath" school of well-being'), and the SHA Wellness Clinic on the Spanish coast are just a few of the growing number that make the point that they have highly trained medical specialists, and that while massages, facials and other soothing therapies are also available, their real point of difference is the proper, result-based treatments on offer.
There is no doubt that many a life has been saved or materially improved by these establishments which offer an integrated approach to their patients' needs. At the Farm at San Benito, a wellness retreat outside Manila in the Philippines, they tell of a man who arrived so overweight, with his blood pressure so high and his blood sugars so out of kilter, that he was unable to walk unaided. Three months later he left walking upright, his health transformed. And he will not be alone — almost every proper spa and medi-spa has similar stories.
Speak to somebody like Khun Boonchu Rojanastien, founder and honorary chairman of Chiva-Som, and you get some idea of how the world of spas has had to evolve to take account of a changing demographic. When Chiva-Som was launched twenty years ago it was one of the earliest of the luxury health resorts, and Rojanastien can tell you that at first it was primarily a place for indulgence, for soothing treatments, for relaxation, for healthy eating and some weight loss, but since many of its first clients are still faithful fans and are, inevitably, twenty years older, helping them age well has become an increasing focus.
Though not a full medi-spa in the mould of Clinique La Prairie and its ilk, Chiva-Som increasingly offers hi-tech procedures. Its stem cell therapy, for instance, is based on bone marrow stem cell research for haematologic disease. Chiva-Som has partnered with the University of Tokyo, which has been among the world pioneers in developing this technique used in regenerative medicine; it appears to be of great help to those with a wide range of diseases such as Parkinson's, multiple sclerosis, rheumatoid arthritis and many others.
While today access to these caring and restorative centres is restricted to those who can afford them, seeing the critical role they could play in keeping our ageing population productive and independent, it is perhaps not too fanciful to suggest that governments around the world might look at their techniques and see how they could be copied for wider sections of the population. After all, millions of pounds in care home fees and hospital treatments could be saved.
Spas we see today are much more than soothing places for the pampered and the spoiled: they have a serious social role to play. As Sarah Noble of the International Medical Spa Association's Medical Advisory Committee, Europe, once put it, 'The medi-spa industry is a dynamic force with the power to positively change the healthcare landscape.' All the evidence is that she is right.
STYLE FILE
Bremont, that wonderful English watch brand, has added a small range of accessories. There are barrel-shaped cufflinks (£125, above) and key fobs (£75), sturdy leather watch straps (£5) and leather journals (from £55), all connected with its origins in the air industry. bremont.com
Men who wear pyjamas can be picky about their quality. Poplin, they tell me, is what they sleep in best. Lucy Guinness's small collection, made from the finest, silkiest cotton, is splendidly classic. The nicest are the Gainsbourg, which come in plain white with navy piping (£149). poplin.co.uk