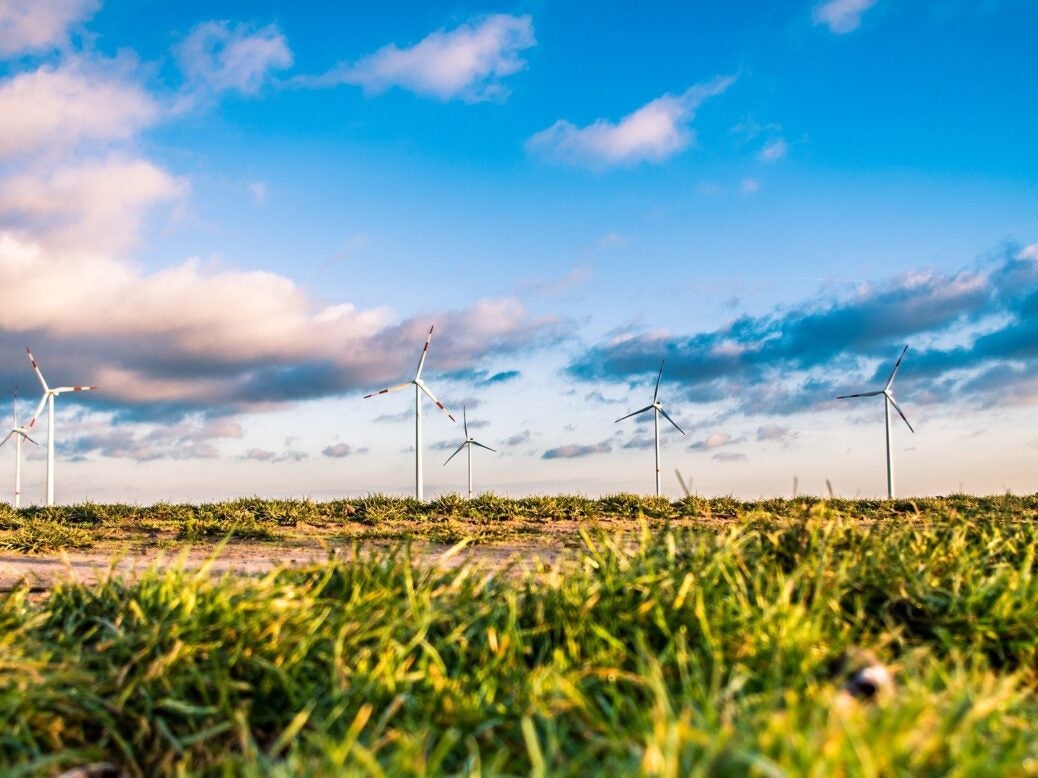 Sustainable investments can help you preserve and grow your wealth while ensuring your financial goals and values are aligned, writes Sophie Haas
Last year provided investors with an unprecedented opportunity to reflect on how and where they want to invest their wealth. While 'climate emergency' may have been the word of the year in 2019,
the coronavirus pandemic put a spotlight on a much wider range of environmental, social and governance (ESG) issues. At the same time, the market volatility highlighted the value of ESG integration in investment portfolios.
As a result, sustainable investments had a record year of inflows. Data suggest that during the peak of the pandemic, investors pulled €148bn from the wider European fund universe, while ESG funds bucked the trend with some €30bn of inflows during the first quarter of 2020, according to Morningstar in July 2020. In the UK alone, responsible investment funds took in £7.1bn of retail inflows in the first three quarters, more than triple the sales for the same period in 2019.
It is perhaps no surprise that ESG funds have attracted such strong demand, given their relative outperformance of mainstream counterparts in the pandemic. A research report published by BlackRock in May 2020 showed that 94 per cent of sustainable indices beat their standard benchmarks.
Our own HSBC Global Research Climate Solutions Database, which analyses companies with more than 10 per cent of revenue from climate themes, found they outperformed a global equity benchmark by 20.3 per cent in the year to December 2020.
But it's not their positive performance alone that has drawn public attention. In 2020, many people began to see that their investments have the power to drive change and shape the world we live in.
The pandemic has drawn attention to ESG issues in many ways. For one thing, despite lockdown measures bringing the world to a virtual standstill, greenhouse gas emissions have not dropped as much as expected. It was recently confirmed that 2020 was one of the two hottest years on record (the other being 2016). The message couldn't be clearer: cutting down on a few long-haul flights is not enough; we need drastic action to halt global warming.
At the same time, the Black Lives Matter protests in the US, labour rights issues in supply chains, sick leave policies and other reports of poor corporate behaviour throughout 2020 have drawn attention to the value of diversity, inclusion and respect for human lives. And while many people make  sustainable decisions as consumers and citizens, today more and more of us are realising we can also express our values through our investments. Research also shows that ESG investing is not just the realm of millennials – there is growing interest across genders and generations.
Risks and opportunities
We strongly believe that ESG risks can be financially material and must be considered as part of a long-term investment strategy. It is no longer just about aligning your investments with your values, but about future-proofing your portfolio so it can continue to deliver reliable financial returns for years to come.
In the long term, portfolios exposed to structural growth themes and business opportunities will benefit. In contrast, those with exposure to 'stranded assets' stand to lose as there is a reallocation of capital towards companies considered more resilient to ESG risks. Over the last few years, we have also seen the emergence of various new technologies, such as clean hydrogen or carbon capture and storage, which are likely to generate long-term value.
In addition, the calls from governments, shareholders and regulators across the globe to commit to net zero targets are putting tremendous pressure on all industries to adapt, while investors and consumers are demanding greater transparency and accountability. Today, companies are expected to disclose their carbon footprint and outline their pathway to net zero. It is no longer about the next quarterly report, but about what a business will look like 10, 20 or 30 years down the line. This aligns them with the interests of all investors, many of whom have multi-generational time horizons.
For many investors, the big debate is whether to divest from 'brown' industries completely, or to hold on to shares, engage with companies and support their transition. For individual investors, it is a matter of personal preference, and both strategies have their merits. While the question of how some of these industries can transition to net zero is a complicated one, initiatives such as Climate Action 100+ are proof that shareholder engagement works. According to its 2020 Progress Report, 54 per cent of the oil and gas companies on its engagement 'focus list' have committed to net zero targets by 2050 – although of course we would want to see this proportion grow.
Creating a sustainability strategy
We look at sustainability as a spectrum, where investors can choose the level of engagement that suits them. This can be anything from simple ethical exclusions, to responsible investing that integrates material ESG risk factors, to sustainable investing that seeks to take advantage of new ESG opportunities, all the way to impact investing, which actively targets environmental or social returns on par with financial returns.
It is a myth that investors must be prepared to sacrifice returns to invest sustainably. On the contrary, investing in companies that factor in ESG issues in their business models can help preserve capital, build resilient portfolios and drive a positive return. Even when it comes to impact investments – the closest on the spectrum to philanthropy – there is not necessarily a trade-off between impact and returns.
Impact investing can range from private equity, which can generate market-rate returns, all the way to microfinance and charitable loans, with arguably a relatively higher environmental or social rate of return. Impact investment is about intentionality (wanting to make a difference) and additionality (injecting new capital into impact solutions).
In the Annual Impact Investor Survey 2020 from the Global Impact Investor Network,  88 per cent of respondents said their impact investments have met their financial return expectations since inception.
Another avenue for those looking to invest sustainably is thematic investing, which allows a targeted approach that focuses on specific issues that are close to one's heart. We match our thematic investments to the UN Sustainable Development Goals, which act as a concrete reference point and help investors determine which areas they want to focus on and what impact their investments are making.
Whichever approach or combination of approaches you choose, the key is to have transparent and complete information to help you make an informed choice. Qualified advice can help determine which ESG issues are material and will affect financial performance.
Armed with this information, investors can build a portfolio they can sleep with at night, while also preserving wealth for themselves and future generations.
Sophie Haas is CFA, head of sustainable product offering at HSBC Private Banking