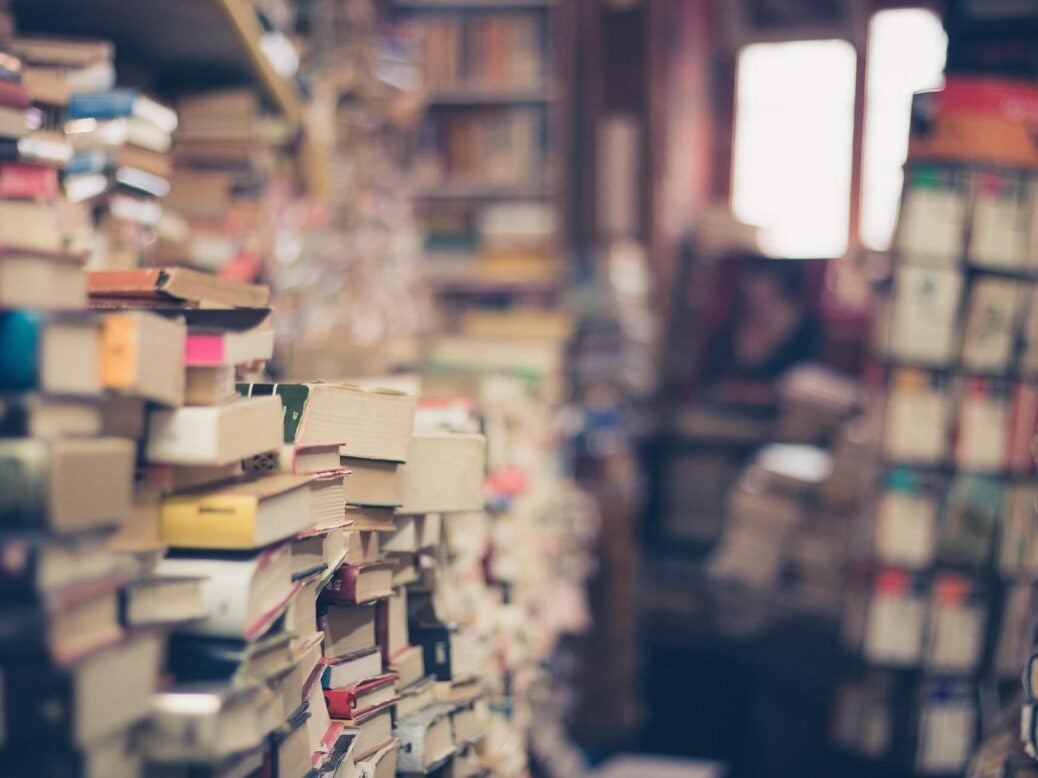 Why does poetry  seldom, if ever, aspire to be part of a national conversation, asks Sam Leith
I've been writing poetry. Well, verse, really.
There's a fool's errand, as anyone could have told me: what was once the central literary art form from the ages of Homer to Wordsworth is now distinctly marginal, so my Christmas gift offering – Our Times in Rhymes; a monthly diary of this wretched year in comic verse – can confidently be expected to sell no copies at all. Heigh ho.
The death of the great Clive James (I tip my hat to him in the book) has focused my thoughts, a little, on the question of the place poetry now occupies in the culture. It's still high status (unless, like me, you're writing essentially comic doggerel): claiming to be interested in poetry still makes you sound classy.
But the numbers suggest that more people claim that interest than actually hold it. Clive saw writing poetry as one of the central endeavours of his life. But apart from 'Japanese Maple' and – for bonus points – 'The Book of My Enemy Has Been Remaindered', how many of Clive's poems can you name? Where do we see a mass market for poetry – or for things resembling poetry – now? In pop and rock lyrics, and in the flourishing of the so-called Instapoets, many of whom, such as Rupi Kaur, have successfully parlayed likes and reposts into sales for print books.
Good luck to them, of course. But you could say they're maybe doing something in each case a little different from trad page poetry: lyrics, be they rap or rock, spar with music to create their effects; and the Insta-gang usually put formal artifice low in the mix in favour of ingenuousness, directness of expression, and an aphoristic or extempore style. There was a memorable punch-up two years ago when PN Review published a broadside against Ins-ta-poetry by Rebecca Watts – but I can't see why the two genres can't coexist happily.
Still, who was the last page poet to trouble the bestseller list? Betjeman? Wendy Cope? There's probably a very good case that the sublimely gifted children's writer Julia Donaldson is the bestselling poet of the past 50 years. And it's not just the popularity of poetry that has changed: it's the sense of what it's for.
Poetry now seldom, if ever – be it comic or serious – aspires to be part of a national conversation. When Skelton, Surrey or Shakespeare were writing, verse was the way you attracted patrons, shaped the discourse around politics (and, yes, impressed the opposite sex if you were lucky). Tennyson, Yeats, Auden, Basil Bunting, on the other side of the Atlantic Whitman, Pound, Lowell, Ginsberg and co (mostly chaps, I note), addressed themselves to the public sphere.
But for the past 50 years or so it's gone a bit quiet. Geoffrey Hill and Ted Hughes, that said, both aspired to writing public poetry – but Hughes is least read for his laureate poems, and Hill's elliptical public verse remains for the most part, to its devotees, a private pleasure.
You could, perhaps, take that as an index: almost every-one's laureate poems are seen as an aberration, almost a category error. Poetry is expect-ed to be inward and mostly lyric – a walled garden rather than a public thoroughfare. And then, of course, there's my department: comic verse. Neither a walled garden nor a public thoroughfare but, perhaps, a pleasant byway for a stroll.
Much as part of me thinks wistfully of the days when a witty squib could get Osip Mandelstam packed off to the Gulag, there are advantages too to the low-stakes game. Shelley had it right: poets are the 'unacknowledged legislators of the world', with 'unacknowledged' the operant in that particular phrase.
Read more
Author Cheluchi Onyemelukwe-Onuobia on Nigeria's literary flowering
'A modest triumph and a triumph of modesty'