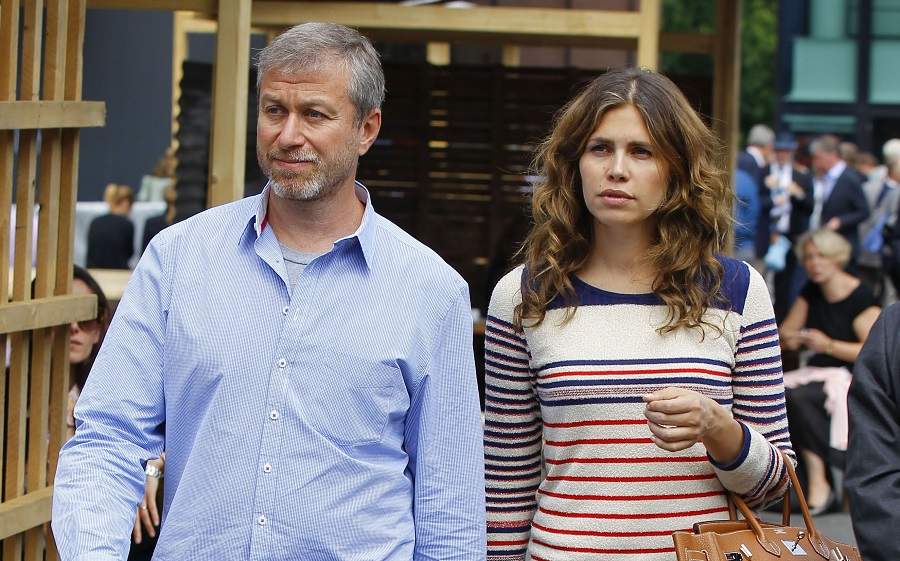 There are interesting multi-jurisdictional dimensions to the Chelsea FC owner's third divorce as well as rumours of an iron-clad pre-nup. Whatever happens, we're unlikely to learn the details, writes Rosie Schumm
Last week it was announced that Roman Abramovich, the Russian oligarch and owner of Chelsea FC with an alleged fortune of $9.2 billion, had separated from his third wife of nine years, the Russian art collector and gallery director Dasha Zhukova. The couple have two young children together and own properties in multiple jurisdictions as well as an impressive range of yachts (including the world's second largest superyacht), a Boeing 747 and an extensive artwork collection.
It is not only the quantum of potential financial settlement which makes this case interesting for family lawyers, but also; the multi-jurisdictional dimensions; the weighing up of Russia against England as a potential forum for the divorce; the fact this is Mr Abramovich's third divorce; and the likelihood that a pre-nuptial agreement was signed before the marriage.
Different jurisdictions have different rules in relation to financial settlement on divorce. For this reason, some spouses with connections to other jurisdictions, often look to 'forum shop' to find the country which they consider might give them the most favourable result. There may also be a 'jurisdiction race' to secure jurisdiction in the country most favourable to each spouse. Lawyers for the weaker financial party often advise their clients to issue quickly in London. However, divorcing parties should be aware of the significant cost of having forum disputes and parallel litigation in more than one jurisdiction.
Although Mr Abramovich's second divorce was heard by a Moscow court in 2007, awarding his then wife an alleged £150 million settlement, it would still be in Ms Zhukova's interest for an English court to hear the divorce. This is due to the well-known generosity of the courts to wives. She would need to prove that that they were habitually resident in England and the award would be based on her 'needs generously interpreted' on the basis of their marital lifestyle.
The English courts are used to hearing the cases of this sort. In May of this year, the former wife of a Russian oil and gas trader was awarded £453 million in one of the largest divorce settlement ever seen by the UK courts. This case confirmed London's status as one of the favoured locations for the financially weaker spouse in super-rich divorces.
When deciding between the two jurisdictions there are some fascinating distinctions. Russia was rated the top divorcing nation with more than every second marriage failing. Conversely, in England divorce rates are declining with the divorce rate is at its lowest level in 40 years after the cohabitation revolution.
Divorcing in Russia is allegedly a quick process. There is only one ground for divorce, that of 'irretrievable breakdown', whereas in England you have to prove one of five facts (adultery, unreasonable behaviour, two years' separation with consent, five years' separation or desertion). In terms of financial settlement, the key difference appears to be that the grounds are much more limited in Russia for ongoing maintenance for the wife. There is no emphasis on the same standard of living being maintained post-divorce as there is in England. Interestingly, the Russian courts take a different stance on assets held outside of the jurisdiction and are reluctant to include these in the marital pot, whereas the English court looks at the full global asset position when determining the award.
The Abramovich case also raises questions about second or third divorces and the impact that this might have on a potential award. In English law, there is no distinction made in statute and in ultra-high-net worth cases of this sort, it is unlikely to have any impact. One only has to look at recent cases in the English courts to see the vast awards made regardless of whether it is a first, second or third marriage.
It is highly likely, particularly given Mr Abramovich has been through divorce twice before, that there was a pre-nuptial agreement signed before the marriage, regulating how the parties' assets should be divided on divorce and in which country the divorce should take place. This would determine how much Ms Zhukova should receive to meet her capital and income claims. If the forum for divorce and the settlement figure were pre-determined in this way, it is unlikely that we will ever know how much Ms Zhukova is to receive. In either jurisdiction, it is likely to be settled out of court away from the public eye.
Rosie Schumm is a partner at Forsters
Recently