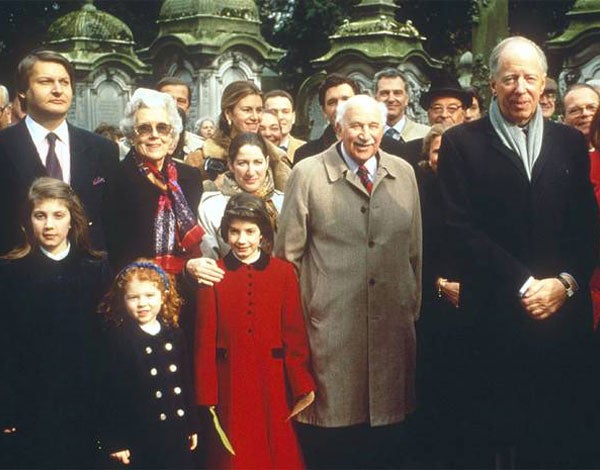 Finance house Edmond de Rothschild are headed to court over the family name – a battle that could degrade a dynasty's reputation and unity, say Keith McAlister and Julie Gabay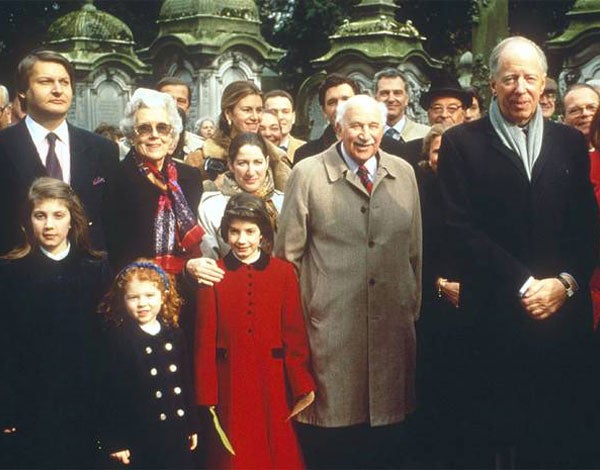 The recent family dispute over the use of the Rothschild name has brought to light several issues companies face when protecting their name.
Finance house Edmond de Rothschild Group is threatening legal action over the use of the esteemed family name. Edmond de Rothschild Group argues that no entity has the sole right to the Rothschild name and that each segment of the business must have a distinguishing element to its name.
But another family business, Paris-Orleans, which is headed by David de Rothschild, disagreed, and has decided on a new name, Rothschild & Co. Following the Paris-Orleans shareholder vote, Edmond de Rothschild Group is believed to have concluded that legal action to try and prevent this was their best option.
The goodwill in a name can be an extremely valuable asset to a company. Huge sums of money can be paid for the ownership rights to a company name. However, difficulties can arise when families operate different businesses using their family name or where one branch of a family sells a family named business to a third party.
Intellectual property rights provide for protection through the concept of 'passing off' and by registering as a 'trade mark', the strongest form of protection. If a trade mark is registered, special rules apply which simplify the way in which it can be protected. It is much cheaper and easier for businesses to enforce their rights in a registered trade mark than in an unregistered one.
Alternatively, the law of passing off may protect an unregistered name where that name has sufficient reputation and goodwill. Any person who uses a company's name or part of it in the same area of business is likely to erode goodwill and, in the case of the Rothschild empire, may cause confusion among customers.
Resolving a dispute between family members can be challenging. Emotions can run high in a manner which may not be anticipated with general commercial disputes. Claims arise as a result of business decisions and ordinarily one would expect commercial considerations to be at the forefront of the parties' minds.
However, that is often far from the case and differences of opinion can, quite simply, be caused by friction within the family. The parties to these disputes can be firmly entrenched in their positions such that it is difficult to persuade anyone to depart from their deep-seated views.
Alternative dispute resolution should be considered before the issue of court proceedings in any commercial dispute and should be the first port of call for the Rothschilds. It is common knowledge that judges are urging disputing parties to consider ADR, indeed judges are prepared to impose sanctions where a party has unreasonably refused to take part in ADR.
There are different methods of ADR involving negotiations consisting of without-prejudice discussions; mediation; or expert determination. Mediation is one of the more common forms of ADR that involves the appointment of an independent mediator who assists the parties to facilitate the resolution of the dispute by identifying the issues in dispute and exploring the options available for resolution.
Early neutral evaluation [ENE] can also be an effective ADR process. ENE involves the appointment of an experienced lawyer who will give an indication, on considering evidence and submissions, of what would be the likely outcome if the matter were to be finally adjudicated in court.
It is a process that gives the parties the comfort that they have almost had their day in court, allowing their evidence and views to be expressed.
Following conclusion of the ENE, often the parties will then seek to resolve the dispute. To be effective, it is essential that the parties are prepared to co-operate and adopt a conciliatory approach.
The court process itself cannot be discounted as a process to resolve a dispute – after all, if ADR fails, that may be the only option left to the parties.
While family companies can protect their name through various laws given to them by intellectual property, it is always encouraged that these disputes are resolved amicably. The fallout from a public battle could seriously affect the reputation and unity of a dynasty such as the Rothschilds.
Before disputes arise, family members may agree to change their company's name, much like has happened in this case. Changing the company name is often the most practical and inexpensive option compared to dragging a high profile family feud through the courts.
Keith McAlister is a partner in the corporate and commercial team and Julie Gabay is a partner in the dispute resolution team at Thomson Snell & Passmore