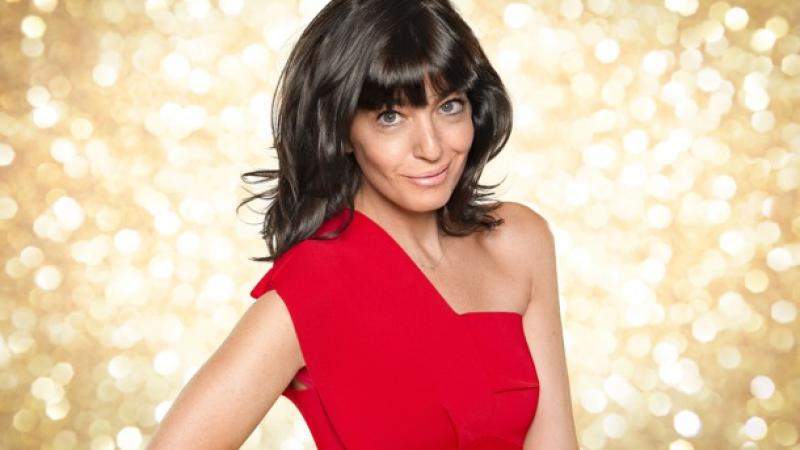 Host of Strictly Come Dancing, Claudia Winkleman has a reported net worth of £9 million.
Who is Claudia Winkleman?
Model-cum-journalist Claudia Winkleman is a British TV and radio presenter.
Childhood
Born on January 15, 1972 in London to former publisher of The Times Atlas of the World Barry Winkleman and Sunday Express' former editor Eve Pollard (although both divorced when Claudia was just three), Claudia Winkleman graduated from Cambridge with a Master of Arts in Art History.
Early TV Breakthrough
From 1992 to the mid-1990s, Winkleman began appearing on TV in BBC's Holiday. The show concluded in a 34-day trip through India, Japan, Dubai and Costa Rica for a special documentary. During this time, she also interviewed celebrities for other shows (especially ITV's This Morning) and also took over from Davina McCall to present Granada TV's God's Gift in 1996.
TV Career
In 1997, she frequently appeared in the ITV children's animated show Tricky as Claudia Winklebottom after which her stints as a presenter began with Talking Telephone Numbers. Soon followed BBC Three's Liquid News from 2002-2004.
Winkleman's other TV shows as a presenter include: BBC's Headjam and Three's a Crowd in 2004, The House of Tiny Tearaways from 2005, BBC's Eurovision Dance Contest from 2007-2008, ITV's Hell's Kitchen in 2009, BBC Two's The Great British Sewing Bee from 2014-2016, Bublé at the BBC in 2016, BBC Two's The Year in Music 2017, and Britain's Best Home Cook, The Biggest Weekend and The Makeover Show in 2018.
Strictly Come Dancing
From 2004-2010, Winkleman was presenter for BBC Two's Strictly Come Dancing offshoot It Takes Two and, from 2010, she was co-presenting BBC One's main dance contest Strictly Come Dancing alongside Tess Daly on Sunday nights. She soon replaced Sir Bruce Forsyth in 2014 as the main co-host for the show, while Zoë Ball replaced her as the host of It Takes Two.
Winkleman has been the highest paid female presenter in 2016-2017 and 2017-2018, with her earnings on Strictly amounting to somewhere between £450,000 and £499,999 per annum.
Winkleman's Writing Career
Winkleman's foray into journalism began as a travel writer, where she wrote about her world travels for newspapers such as The Sunday Times, The Independent and Metro. As her TV career took off and family responsibilities increased, her travels petered out and she stuck to lifestyle journalism for the fashion magazines Cosmopolitan and Tatler. Winkleman later penned the weekly column Take It From Me for the British online newspaper The Independent between 2005 and 2008. Apart from her earnings at BBC, Winkleman also earns about £75,000 for her column in the magazine Sunday Times Style.
Radio
An equally competent radio presenter, Winkleman's shows include Hot Gossip, in 2008; Claudia Winkleman's Arts Show, from 2011-2013; Claudia on Sunday, from 2016-present; and The Biggest Weekend, in 2018.
Endorsements and Charities
Her endorsements include starring in an ad for Procter and Gamble's Head & Shoulders women's conditioners and shampoos in 2018, while her philanthropic efforts encompass the charities Disasters Emergency Committee, Refuge, The National Missing Persons Campaign and Comic Relief.
Personal life
Winkleman lives with husband Kris Thykier (film producer) and their three children Jake, Matilda Martha and Arthur in a £3.25 million townhouse purchased in 2006 near Marble Arch, in the Bayswater area of Connaught Square, Westminster. It is now said to be worth around £7 million.